3 Places to Build Your Maquiladora in Mexico
There are many places for businesses to consider for expanding to Mexico. Three of the recently popular maquiladora locations are Jalisco, Coahuila, and Sonora. Depending on what your business does, there are a variety of reasons for going to any one of those three places. Jalisco is known as the Silicon Valley of Mexico, Coahuila is the Detroit of Mexico, responsible for over a third of Mexico's steel production, and Sonora is a border state full of skilled employees that specialize in automotive and aerospace.
Maquiladoras in Mexico provide tax incentives for companies who invest in the country and in capital to provide jobs and infrastructure benefits to the surrounding community.
Jalisco
According to the American Chamber of Commerce of Mexico, Guadalajara, Jalisco, is one of the major economic centers of the country. It boasts a population of over 4 million inhabitants, the second most populated city in Mexico. The workforce consists of 3.27 million citizens who are highly qualified for doing any kind of skilled labor. More than half of those workers are less than 35 years old.
Jalisco is located in a highly convenient area for doing business. It's part of the Bajio region and borders Nayarit, Zacatecas and Aguascalientes to the north; San Luis Potosi, Guanajuato and Michoacan to the east; Colima and the Pacific Ocean to the south and Nayarit to the west.
Guadalajara in particular is known as the Mexican Silicon Valley. It is a major hub for technology and IT company locations. Primary business there includes the design of computer applications, development and testing, embedded software for automotive, along with wireless applications, printer and medical device construction and multimedia.
Guadalajara has eight of the 10 best contract electronic manufacturers in the world, which include Solectron, Flextronics and SCI systems. Manufacturers in Guadalajara build machines for IBM, ON Semiconductor, Hewlett-Packard and Kodak. Many of these companies are great examples of who owns maquiladoras and how they operate.
Coahuila
Coahuila produces over a third of Mexico's steel. Because of this, the region has become a major auto manufacturing center. There are over 200 maquiladoras in Coahuila that specialize in manufacturing for the auto industry. Companies that manufacture in Coahuila include Chrysler, Toyota, Philips, General Motors, Fiat, Freightliner, Delphi and many more.
According to an interview with Miguel Hernandez, General Manager of Tetakawi's Manufacturas Zapalinamé, Coahuila began building cars early and became a popular state to locate maquiladoras. General Motors opened its first plant there in 1981, and the local schools began to train people for jobs. Saltillo, a major city in Coahuila, is known for its universities. It has the most universities per capita in Mexico. Before that, agricultural technology manufacturer John Deere had been operating for some time on building vehicle parts. Chrysler moved to Coahuila next, and workers started coming to the city to work at the automotive manufacturing plants there.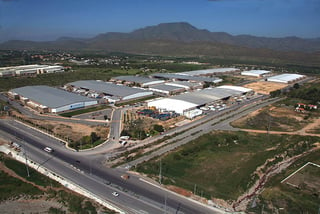 An entire car can be built in Coahuila. All of the necessary industrial factories are nearby. And the unions are very friendly. Additionally, shipping from Coahuila is very convenient. It is located next to the North American Free Trade Agreement (NAFTA) highway, HWY 78, which goes directly from Mexico City all the way to Laredo, Texas.
Sonora
Sonora is a large Mexican state with a population of 2.3 million and borders the U.S., Baja California, Chihuahua, and Sinaloa. It has five airports with flights between Mexico and the U.S., including cargo capacity, which may not be necessary for most companies because of the proximity to the U.S. via car. There are six ports of entry across the Mexican border. There is a port by water, as well, if necessary, that is used by clients such as Ford and Motorola.
Industries that are expanding in Sonora include biomedical, metal and mechanical, electronic and especially the aerospace industry. These are great maquiladora examples for companies looking for border operations with lower turnover.
The aerospace industry in Sonora shines with over 200 companies operating in the state. The aerospace industry began in 2009, when Smith West and ITT Cannon started a manufacturing operation there. The Northwestern Aerospace cluster in Sonora is responsible for over half of the aerospace activity in Mexico. Thanks to the Bilateral Aviation Safety Agreement, parts made and approved in Mexico can be used in the U.S. without additional approval. The main clusters for aerospace in Sonora are in Guaymas and Nogales. Companies that build in Guaymas include Goodrich, Sargent, Vermilion, Smith West, Esco Turbine, Parker and many others. Typically, companies build anything from special parts all the way up to full airplanes themselves.
Finding a place to locate a maquiladora operation is an important step towards manufacturing in Mexico. Because the country depends on the manufacturing GDP, it is easy to get caught up in choosing quickly instead of doing your due diligence and considering the benefits of all locations.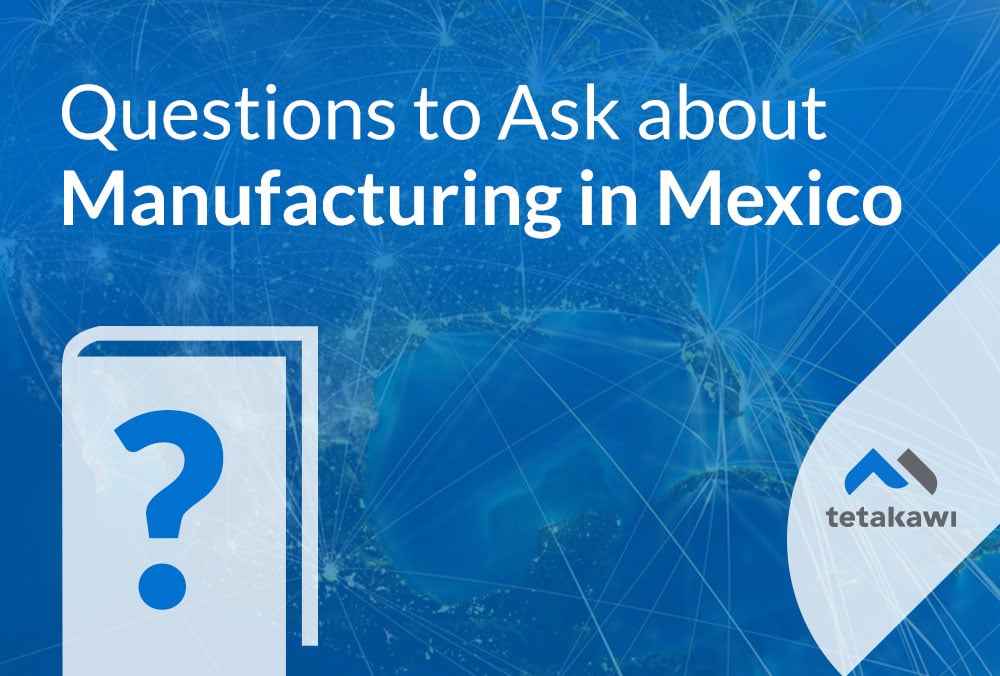 Start your journey into Mexico today!
50+ Questions to ask before expanding into Mexico
Thinking about expanding into Mexico? Step 1 of your due diligence process is answering all of these questions. Over the last 33 years, thousands of companies have used this guide to accelerate their expansion into Mexico.