From the center of Mexico, Aguascalientes has grown into a manufacturing hub. In 2019, the Mexican Institute for Competitiveness listed the capital of this small state as a stand-out city, featuring some of the highest stable growth in the country in recent years. With its young workforce, a densely connected supply chain, and excellent quality of life, it's no wonder that Aguascalientes continues to grow as a base for leading manufacturers and foreign trade in Mexico.
A flourishing central location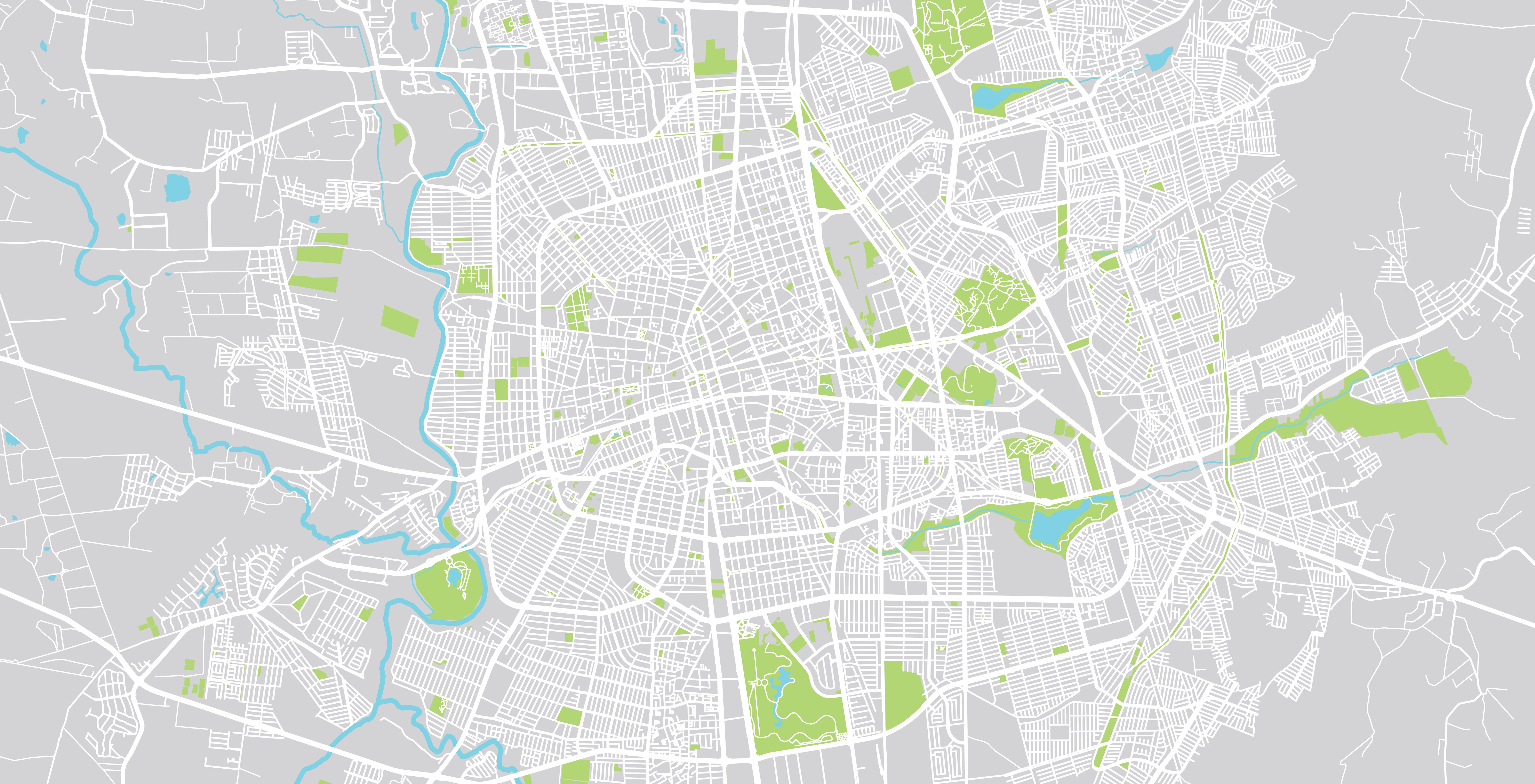 Aguascalientes' central location in Mexico offers export-driven manufacturers key advantages. This hub sits at the center of Mexico's many industrial clusters, making it easy for suppliers to reach a wide range of manufacturers from this location. It provides a quick connection to both Atlantic and Pacific ports and is a converging point for several railroad networks. The state is an 8-hour drive to the Texas border along major highways and a quick flight to Mexico City or locations within the U.S. via its international airport.
The state is also a northern part of Mexico's El Bajio region, a densely populated area recognized for its safety and quality of life. More than 50% of all foreign trade activity in Mexico occurs within 300 miles of Aguascalientes, a fact that given rise to the region's nickname, "The Golden Triangle."
Supporting automotive OEMs
Long known for its farming roots, Aguascalientes remains strong in Mexico's agriculture and textile industries today. However, there's much more to Aguascalientes' industrial sector today. Despite being one of the smallest states in the country, Aguascalientes ranks 8th on the list of highest GDPs per capita.
Today, Aguascalientes is home to one of the fastest-growing automotive manufacturing industries in Mexico. The state has attracted hundreds of global suppliers and OEMs, including Nissan, Mazda, GM, Honda, Infiniti, Volkswagen, and many others.
With the opening of a Nissan assembly plant here in 2013, the automotive manufacturing sector really picked up steam. From 2015 through 2019, the state's economic performance increased at an average rate of 3.5%, reaching nearly 8% in 2016. The plant spurred a 2018 launch from Mercedes-Benz—the German manufacturer's first Mexico automotive manufacturing operation—so that the two OEMs could evenly split assembly operations in the facility.
With two heavyweights located so close together, the local supplier network has only strengthened. HBPO, a German supplier of modular front-end systems, opened a facility in Aguascalientes soon after to support the joint venture. German electronics supplier Continental AG followed suit as well, beginning operations within its $60 million plant in early 2021.
Diversifying industry
Despite the strength of the automotive industry—or, more likely, because of it—other industrial sectors also flourish in Aguascalientes. As Continental's presence here indicates, electronics manufacturing that supports automotive production is hot, but this has enticed other electronics manufacturers to locate here as well. Companies manufacture printing equipment, optical systems, circuitry, and industrial sensors, among many other products. Medical device manufacturing is also taking off. The state has attracted leading robotics and automation companies and is working to establish a manufacturing center for components and assembly of aircraft.
Companies such as Texas Instruments and Flextronics, which has invested heavily in expanding its Aguascalientes facility, manufacture components for all of these industries, among others. And that perhaps best defines the appeal of Aguascalientes: it's a central location where industries and supply chains can converge, a location advantage that has the state poised for long-term growth.
Investing in skilled labor
As industrial production has flourished in Aguascalientes, the state government has ensured that education and workforce training investments have kept pace. The state has a population of more than 1.4 million, much of that concentrated around the capital city. That population has steadily increased in recent years yet maintains an average age of 24 years old.
With such a young-skewing population, it's no wonder that educational investments are heavy in the state. The state offers training assistance to support companies in developing a skilled workforce to support foreign trade in Mexico. The state is home to 40 higher education institutions, with more than 9,000 registered engineering students. The state also hosts three R&D Consortiums dedicated to research in science and technology, including the Center for Innovation and Technology Transfer of Aguascalientes for the Automotive Sector (CITTAA), a consortium comprising 12 R&D centers.
In addition, the recently launched Bajío Alliance, a coalition of manufacturing states including Aguascalientes, has further prioritized technical training and educational development in the region to support additional economic growth.
Industry is only one-factor attracting people to this area. The other is the high quality of life it promises. The city of Aguascalientes is considered to be among one of the safest and cleanest cities in Mexico. It is ranked highly for the quality of life it offers and the required cost of living. This has made it an appealing place for foreigners to settle, and so it is also home to international and bilingual schools, making it an excellent location for foreign investors who will be moving team members to oversee their Mexico operation.
Identifying the right site
Manufacturers looking to support a broad array of industries will find that Aguascalientes provides a strong base from which to serve partners. It has the infrastructure in place, and skilled labor available, to meet a wide range of production needs. The next step is to identify the right site for your manufacturing needs.
This is an area where Tetakawi can help. Our experts are well-versed in the local manufacturing landscape and can give you the support you need to make strategic site selection decisions. From understanding industrial real estate in Aguascalientes to offering the right wages in the Aguascalientes labor market, we can help maximize your company's success.
If you're ready to explore the many advantages offered by Aguascalientes, then contact Tetakawi today. Ready to start manufacturing in Aguascalientes?
Subscribe
Sign up and stay informed with tips, updates, and best practices for manufacturing in Mexico.