Overview of BMW's San Luis Potosi Plant in Mexico
If you're a keen follower of automotive news, you're probably already aware that BMW began manufacturing in Mexico in 2019. By launching a plant in San Luis Potosi, the company hopes to take advantage of Mexico's unmatched business conditions. In the following article, we'll be discussing the relatively new BMW plant, as well as talk about why Mexico is such an attractive destination for automotive manufacturing companies.
At the end of the article, we'll include advice about how to set up a factory in Central Mexico to supply BMW in San Luis Potosi and why Tetakawi is the ideal partner in such a venture.
The History of BMW's Factory in S.L.P.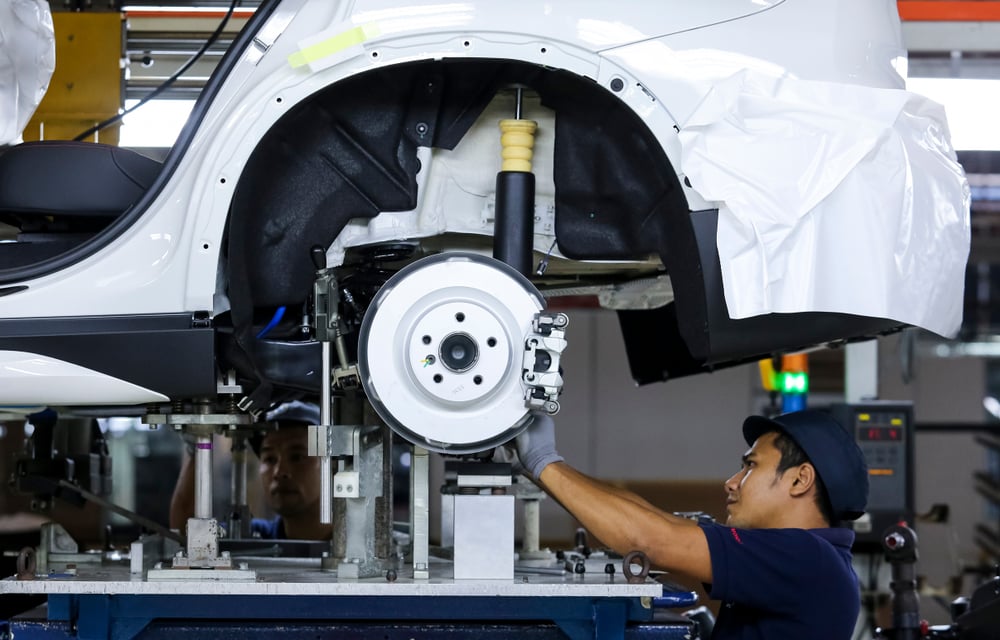 BMW's plant in San Luis Potosi breaks new ground in several ways. By investing more than one billion US dollars, the German industry heavyweight hopes to begin a new era of automobile manufacture in Central Mexico. Having been active in Mexico for more than 20 years, BMW is well-acquainted with the favorable business conditions, but 2019's addition to the company's lineup of manufacturing plants does things a little differently.
BMW is aiming for a balance between its production and sales in various world regions. The plant in San Luis Potosi aims to significantly boost its regional production flexibility in the Americas. The plant itself plans to have a capacity of up to 175,000 units a year, and already employs thousands of people. By working with four different technical institutions in the area, BMW has already trained a few hundred apprentices in specialized occupations, taking advantage of Mexico's exceptional workforce in doing so.
Focusing on flexibility and sustainability, BMW's San Luis Potosi location makes use of the very latest in Industry 4.0 technologies. This includes using digital 3D plans during the construction of the plant, for the equipment as well as the building. For the first time, 3d-scanning technology was also used during the development of the models themselves.
Smart Maintenance Assistant Software is breaking new ground in terms of maintenance, by allowing the company to foresee maintenance requirements and increase the availability of individual pieces of equipment. Similarly, service activities are based on smart system data rather than predefined maintenance intervals. Staff in the plant use tablets and smartphones to receive any essential pieces of information about the status of equipment.
Smart technology is used in assembly as well. Robots work alongside humans in the plant, with robots doing the heavy lifting and humans performing tasks which require more precise manual dexterity. The San Luis Potosi location is also BMW's most energy-efficient plant in the world, by carefully using water resources and making use of renewable energy sources wherever possible. In years to come, the factory will be supplied with 100% CO2-free electricity. The location even has its own on-site solar energy source.
Which Cars Does BMW Make in Mexico?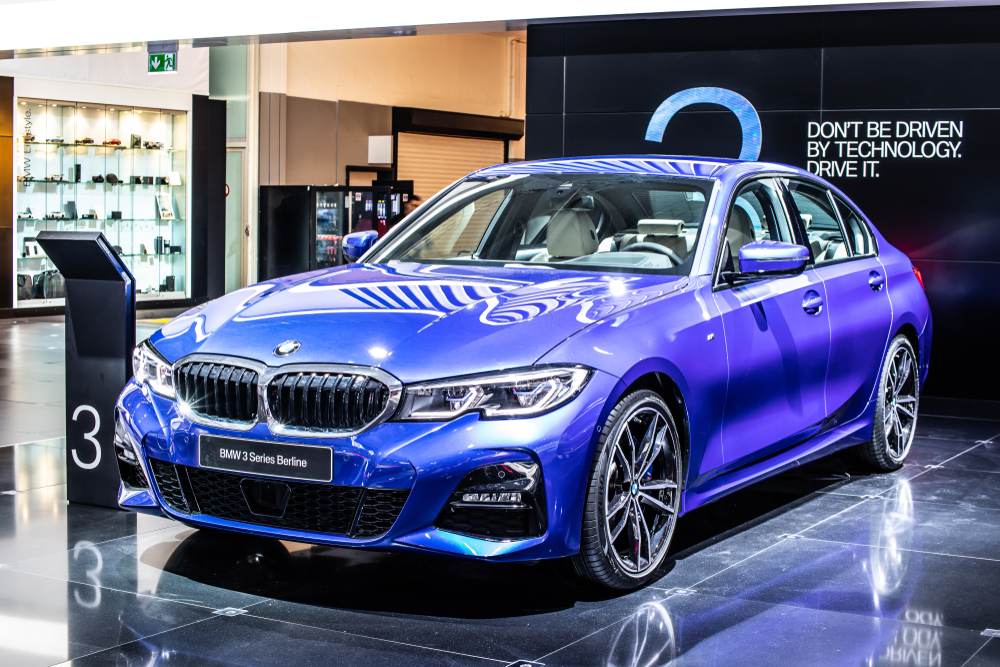 The plant in San Luis Potosi will exclusively produce the BMW 3-Series Sedan. This iconic car, which is the most successful of all of BMW's models, represents the heart of the brand. By setting the standard for dynamic performance, design, and efficiency, the 3-Series holds a large part of the future of BMW's profits. This makes the San Luis Potosi plant vitally important in the overall production strategy of the company.
From its base in Mexico, BMW hopes to have easy access to both the Southern and Northern American markets. The idea is to make the export and import of both cars and supplied parts easier across either side of the border. BMW has been in Mexico for 25 years as of 2019, and is adding sales to its figures in the region year on year. In 2018, the company sold more than 25,000 vehicles in Mexico, which is an increase of more than 13% over the figures for 2017.
Why Does BMW and Other Automotive OEMs Manufacture in Mexico?
There are a few factors that have led to Mexico becoming such a desirable location for automotive companies in recent years. One of the most important of these is the workforce. Mexico's workforce has long been known to be hard-working, highly educated, and extremely reliable, particularly when it comes to building cars.
In addition to that, labor costs in Mexico are relatively low, especially in comparison with the United States and Europe. Another point to consider is just how deep the tradition of working in automotive factories runs in the country. The workers take real pride in what they do, and it shows in the production figures they're able to achieve consistently, year after year.
Mexico is also in a very fortunate economic position with regard to the various automotive markets around the world. Having more free trade agreements (or FTAs) than any country in the world, it's possible to export products from Mexico to all of the leading global markets, including the United States, without too much red tape.
Mexico also offers easy access to the Southern American domestic markets, as well as to the Canadian car market further north. These factors have led to companies like BMW and VW exporting a considerable percentage of the cars they produce in Mexico.
Finally, automotive assembly factories located in Mexico (and in the Bajio region in particular) are well-supported by a large number of Tier 1, Tier 2, and Tier 3 suppliers who have set up nearby. The Bajio ( Queretaro, Guanajuato, and Aguascalientes) is the perfect place to establish an automotive component manufacturing plant to assist BMW with its San Luis Potosi location.
However, to make sure you can take full advantage of what the area has to offer, you need to make sure that you choose the right partner. The ideal partner knows the lay of the land and understands the economic and social climate in Mexico.
How Can Tetakawi Help You Establish an Automotive Factory in Mexico?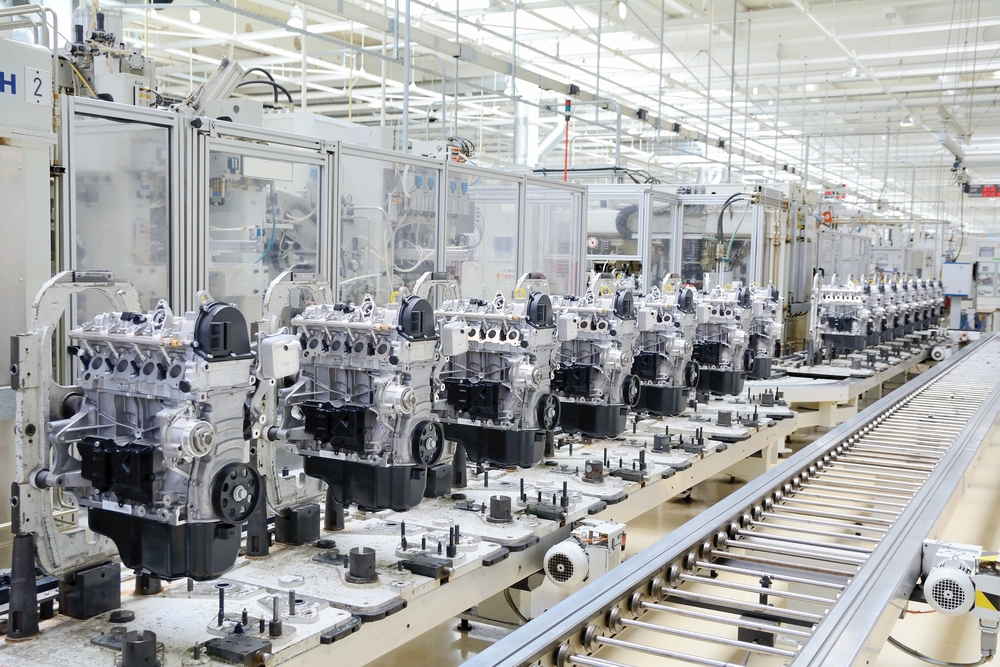 Tetakawi has been working in the automotive industry in Mexico for more than three decades. With such a huge bank of experience to draw from, we know what works and what doesn't in the market, putting us in a uniquely strong position to help you get your business off the ground. With six different locations across Mexico, we'll be able to offer you on-hand support from nearby. You'll be able to take advantage of our shelter services and start-up services, and we can ensure that you won't miss a beat in relation to the various regulations and rules that you must comply with to manufacture in Mexico.
Start-Up Services
Tetakawi's start-up services are designed to make setting up a factory in Mexico as simple as possible. The services are broken down into four main phases:
Phase 1: Prepare
The first phase involves configuring the appropriate legal, organizational, and support structures you'll need to get established in Mexico.
Phase 2: Launch
Once the preparation stage has been completed, the project moves onto the Launch phase. This is when we'll help you with things like real estate infrastructure and quality control, making sure that you can start assisting BMW's San Luis Potosi plant sooner rather than later. The Launch phase handles everything necessary for you to get to the operational stage with your business.
Phase 3: Operate
Once operation begins, Tetakawi will continue to guide you by managing costs, handling employee and HR matters, and developing a support network.
Phase 4: Thrive
By phase 4, your business will have fully established operations — but our help doesn't end there. We'll continue to provide you with risk management, cost reduction, and other services to guarantee that your company continues to thrive well into the future.
Our shelter services are a way to ensure you'll be on the right side of the various laws and regulations which govern business in Mexico. The most sizeable benefits of coming on board with our shelter company are the reduction of risk, both operational and financial. There are several different ways we can make those goals a reality, including:
Numerous incentives, such as a release from having a permanent establishment status in Mexico

Assistance with HR and employee handling matters

Comprehensive support with regards to Import / Export, and compliance with the U.S.-Mexico Cross Docking procedures

Regulatory and legal compliance with the relevant laws that govern how business is done in Mexico

Local procurement help, including recovering VAT, managing various vendors, and processing indirect spend orders
Ready to Set Up a Factory in The Bajio to Supply BMW?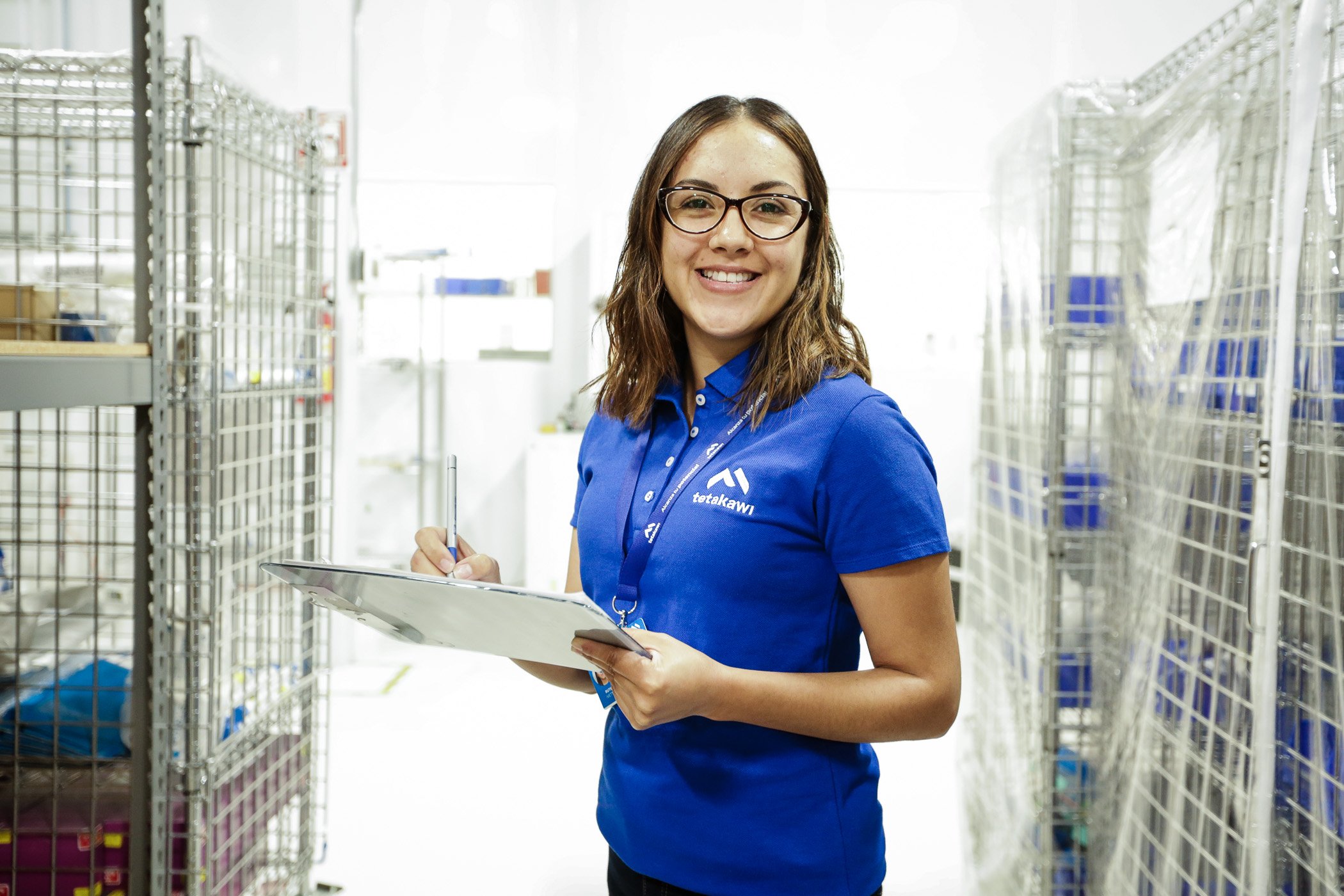 There's never been a better time to set up a maquiladora in Mexico to supply BMW's San Luis Potosi plant, but you need to choose the right partner. The team here at Tetakawi would love to discuss further how we can help you get up and running in Mexico's automotive industry. You can get in touch with us here if you have any questions.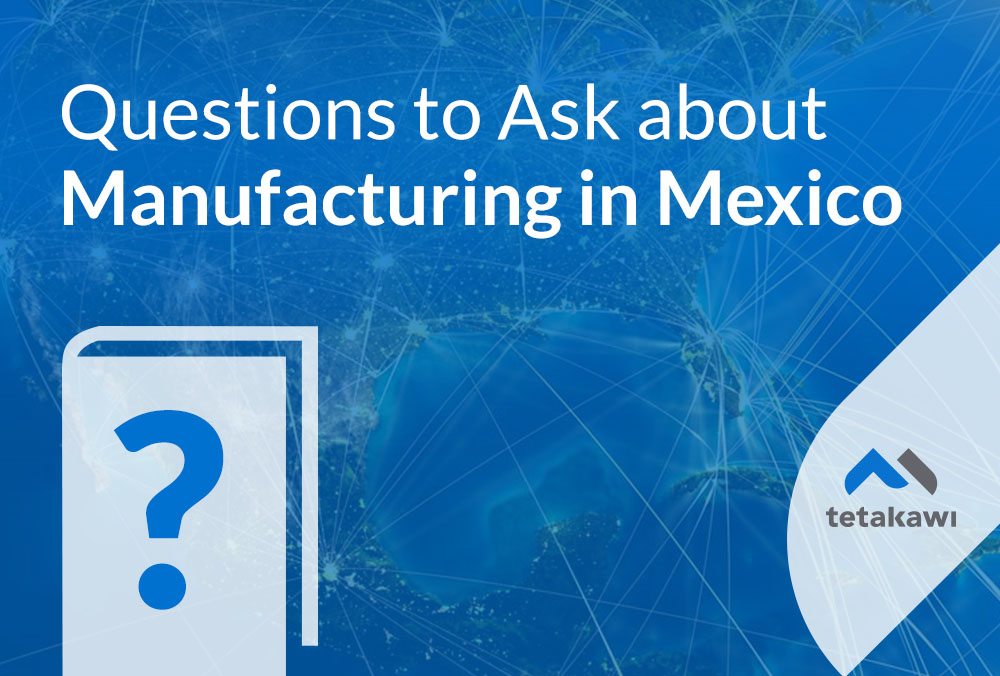 Start your journey into Mexico today!
50+ Questions to ask before expanding into Mexico
Thinking about expanding into Mexico? Step 1 of your due diligence process is answering all of these questions. Over the last 33 years, thousands of companies have used this guide to accelerate their expansion into Mexico.