Other options for Manufacturing in Mexico
Of course, there are other models available across a spectrum of manufacturing control. In addition to the options discussed above, some companies opt to merge or acquire a Mexican manufacturer to gain an established workforce, real estate, and manufacturing know-how. Others develop a joint venture in which each partner contributes to its specific strengths.
No matter where you are in the process of selecting a manufacturing model, Tetakawi can help We tailor our consulting services to help potential foreign investors investigate and analyze their best options for manufacturing in Mexico. Whether you're ready to work with an expert advisor or need help finding an experienced manufacturing partner, we can help. Reach out to Tetakawi today.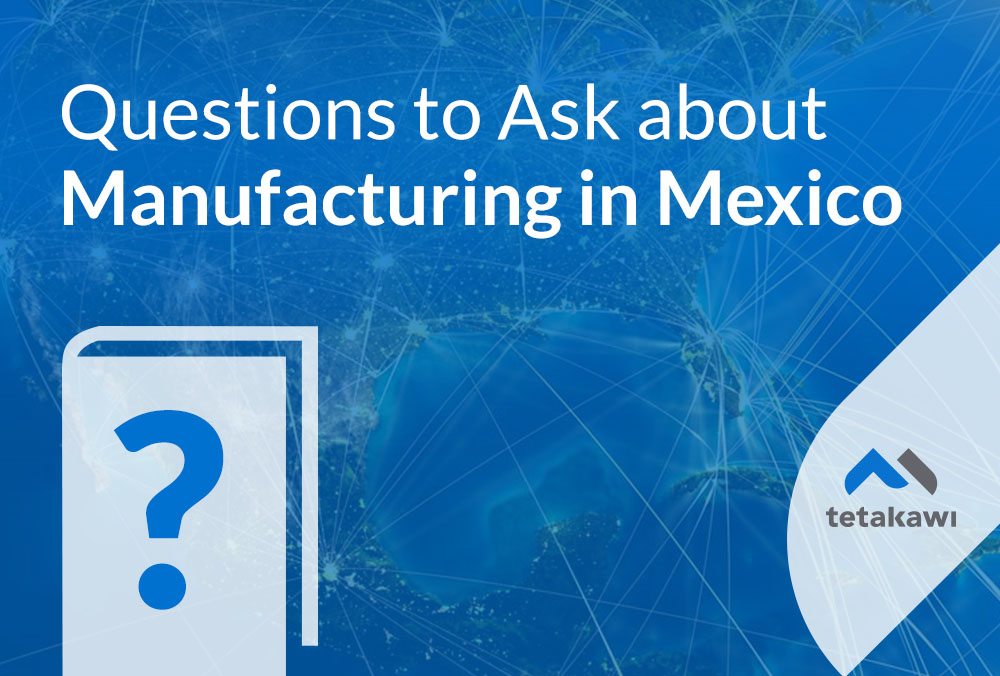 Start your journey into Mexico today!
50+ Questions to ask before expanding into Mexico
Thinking about expanding into Mexico? Step 1 of your due diligence process is answering all of these questions. Over the last 33 years, thousands of companies have used this guide to accelerate their expansion into Mexico.