How to Estimate Your Manufacturing Costs in Mexico
The low cost of doing business has long attracted companies to operate in Mexico. This, coupled with its proximity to the United States and the availability of increasingly technically skilled laborers, is one reason Mexico is the United States' leading trade partner.
But those benefits are only attainable for companies that understand the full costs, both initial and lifetime costs, of operating in Mexico. Cost modeling — the process of estimating operating expenses for a company — is not only of critical importance for selecting the best site for operations, but it is also necessary for the successful maintenance of long-term operations.
By beginning the planning process with a detailed cost analysis, companies can identify potential hidden costs and make decisions that better maximize the value it is possible to receive by operating in Mexico.
Get to know your manufacturing costs in Mexico
A manufacturing cost analysis should begin by identifying any potential cost that can or will be incurred when doing business in Mexico. This will include both fixed and variable costs, including the following:
Facilities Costs in Mexico: While rent costs have long been lower in Mexico than the United States, reform is leading to significant decreases in utilities costs as well. For example, electricity costs in Mexico have become significantly more competitive with the United States than in the past. These can be lowered even further for facilities looking to benefit from the country's growing push toward renewable energy, as incentives may be available for solar investments or wind energy. Meanwhile, Mexico's low natural gas prices give it a competitive edge against manufacturing in China. Mexico's telecommunication costs have likewise dropped, improving connectivity and budgets.
Wages and Payroll Costs in Mexico: This calculation may include estimates for skilled and unskilled labor recruitment and wages, as well as benefits, bonuses, severance and other considerations. It's worth noting that pay in Mexico tends to remain steady, with predictable increases that simplify forecasting compared to other countries.
Logistics Costs in Mexico: Added to typical transportation costs, companies will need to factor in customs costs. These may vary depending on where you're shipping goods and how much product you deliver each day.
Administrative and Support Service Costs: Companies might opt to tackle routine legal, HR and accounting costs in-house or outsource these costs to knowledgeable consultants.
Draw comparisons between different locations in Mexico
Next, the cost analysis should benchmark operational costs in similar industries and in various regions in Mexico to get a more accurate idea of what your true operational costs should look like. Benchmarking ensures an accurate picture of true costs and can identify opportunities for savings.
When cost modeling, it's also important to consider a range of scenarios, such as the cost variation of 80 versus 150 employees, factoring in variable skill levels for each model. In Mexico there can be significant cost variation by region and in some cases, by neighborhood, so it's also important to try out different options that might fit your specific needs. This can help you better understand the range of costs beyond flat pay that will contribute to the operation's long-term costs.
Challenges to identifying true costs in Mexico
Identifying the true costs of operating in Mexico isn't always simple. Many of Mexico's published sources on costs, such as the national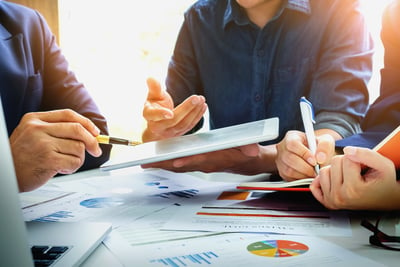 statistics agency Instituto Nacional de Estadística y Geografía (INEGI), provide data that can be two or more years old. As inflation, foreign exchange and market dynamics fluctuate over time, this information becomes unreliable for financial projections.
In addition, much of the available data is aggregated on a broad geographical basis that doesn't account for significant regional variation. Unskilled wages and benefits, for example, often vary by neighborhood, not just by municipality or region.
Fortunately, shelter companies and service providers like Tetakawi gather data on local pay rates, regional benefits expectations and market dynamics.
How Tetakawi can help you
One of the many support services Tetakawi offers is manufacturing cost estimation that features real-time data on wages, benefits, salaries, utilities, logistics, expenses and more. Tetakawi has conducted hundreds of cost models for large multinational manufacturers and publicly traded companies as well as smaller, privately-owned firms.
Unless you have the right financial information at hand, determining your Mexico manufacturing strategy is too much like playing a game of chance. Let Tetakawi guide your team toward a better understanding manufacturing cost factors to set your company up for a profitable new operation.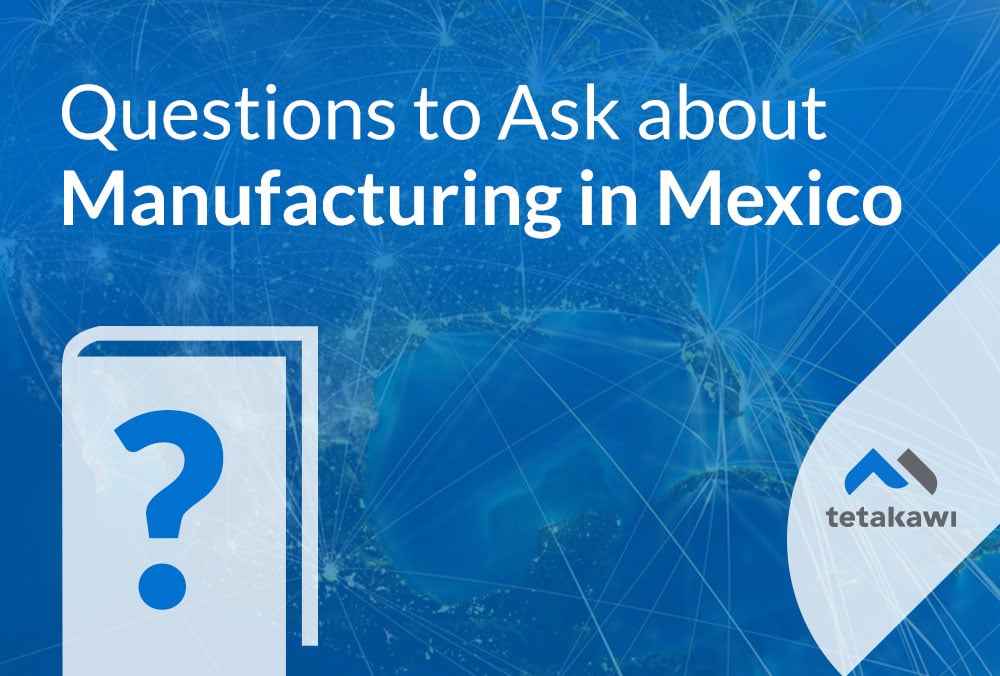 Start your journey into Mexico today!
50+ Questions to ask before expanding into Mexico
Thinking about expanding into Mexico? Step 1 of your due diligence process is answering all of these questions. Over the last 33 years, thousands of companies have used this guide to accelerate their expansion into Mexico.