Ford's Stamping and Assembly plant in Hermosillo, Sonora, has been one of the standout successes of the company's automotive factory rollout initiative in Mexico. Known for producing high-quality work by a highly-trained workforce, the plant has been operating for nearly four decades and shows no signs of slowing down anytime soon.

In this article, we'll explore the history of the plant and the kinds of Ford vehicles assembled within the Hermosillo, Mexico, factory. We'll also explain how your company can set up a factory in Hermosillo to supply Ford and help them achieve their localization goals in Mexico.
History of Ford Assembly Plant in Hermosillo, Sonora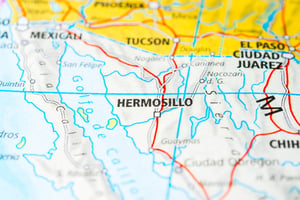 The Hermosillo plant opened in 1986 as a $500 million joint venture between Ford and Mazda. The plant provided a location for cross-organizational collaboration, as Mazda helped Ford adopt a Lean manufacturing approach within its new facility. Among other process improvements, this led to the adoption of the just-in-time production approach, which requires easy access to supply chain partners.
Although many of the plant's automotive component parts were originally shipped from Japan, the emergence of local suppliers has led to a steady increase in local content. To allow for rapid production shifts between Ford models, the company invested more than a billion dollars in a nearby supplier park, which drastically increased the plant's productivity to a capacity of 300,000 units a year.
Since 2011, the Hermosillo Stamping and Assembly plant has been owned solely by the Ford Motor Co. Today, the plant employs more than 2,800 people and has expanded to cover approximately one and a half million square feet. It has also been repeatedly recognized as one of the best Ford assembly plants due to the exceptional quality of vehicles produced here. The plant has received the internal President's Quality Award for Best Assembly Plant and the J.D. Power Silver Plant Quality Award for outstanding quality in manufacturing.
"Ford Hermosillo has always stood out for the quality of the work of Sonora's people, who have made this plant a model to follow in production," Enrique Araiza, Manufacturing Director of Ford de Mexico, told MexicoNOW.
Production Background of Ford's Factory in Hermosillo
Ford's plant in Hermosillo has played a part in creating some of the company's most recognizable names over the years. In 1986, it started producing only the standard Escort. Two years later, in 1988, the Escort Tracer Sedan was added to the list of products. These two Ford models continued to make up the plant's catalog until 1997, when the Escort Coupe Sedan was introduced to the factory. The Focus ZX3 and ZX5 rapidly followed, adding both types to the plant in 1999.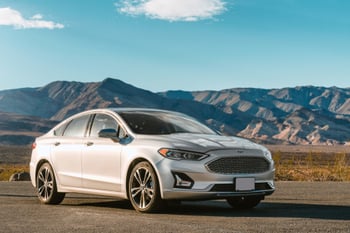 Expansion continued past the turn of the century when the manufacturer added the Focus SVT to its production lineup in 2002 and the Focus PZEV in 2004. In 2005, production began on two new Ford models: the Mercury and the Fusion. In 2010, the plant saw three new arrivals: the Ford Fusion Hybrid, Lincoln MKZ, and Lincoln MKZ Hybrid.

Between 1986 and 2023, the Ford Hermosillo plant produced more than 6 million vehicles for export and local consumption.


What Cars Does Ford Manufacture in Hermosillo, Mexico Today?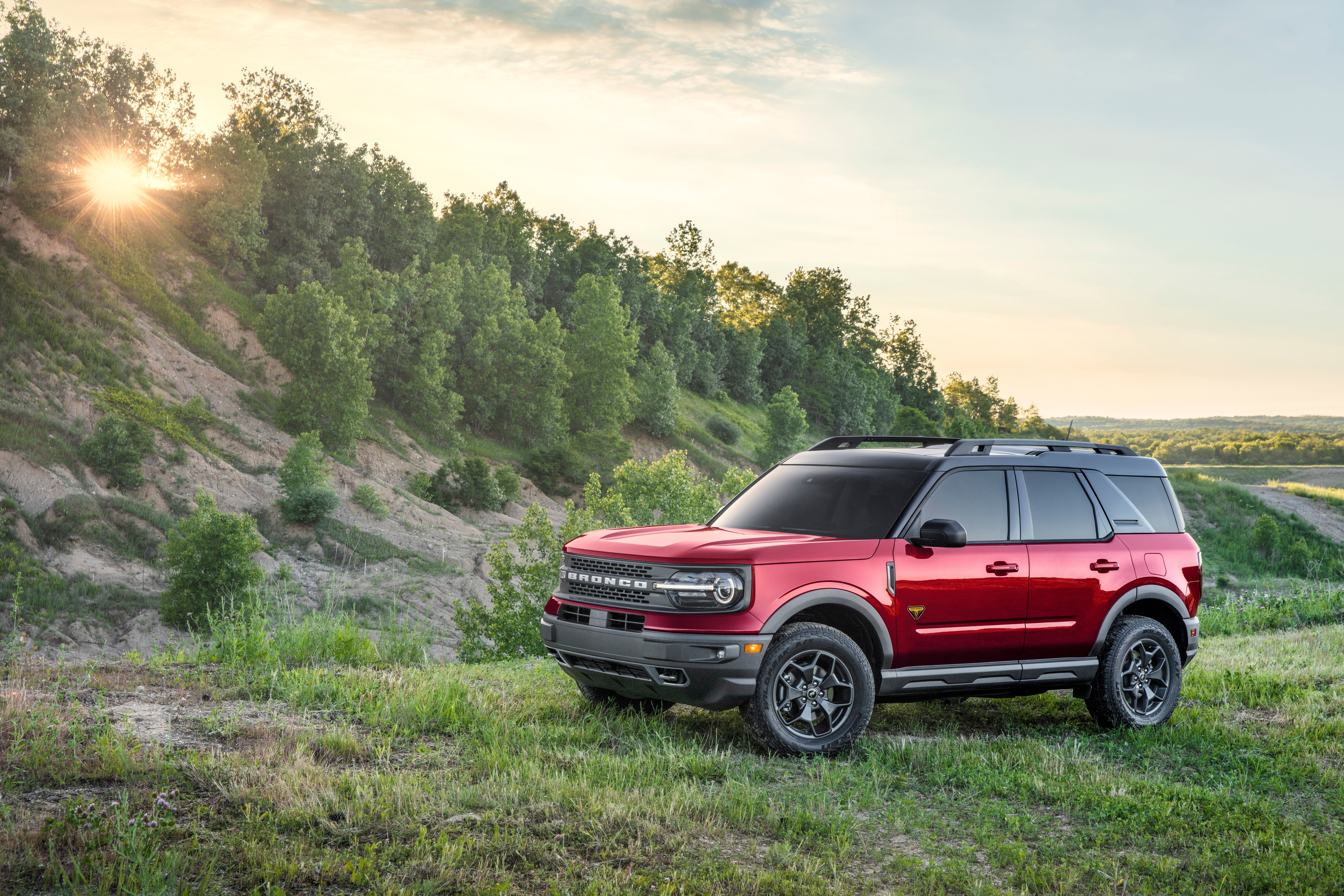 Today, the Hermosillo Stamping and Assembly plant manufactures the Ford Bronco Sport SUV and the Ford Maverick pickup truck.
The Bronco Sport, the smaller sibling of the standard Bronco, hit the Hermosillo production line in the spring of 2020. The small off-road SUV is built upon a crossover structure but incorporates a number of unique features to attract adventure-seekers. These features include a cargo area with space for two upright mountain bikes, a roof rack designed to support rooftop tent camping, and a Terrain Management System™ with up to seven modes for travel over any type of terrain.
Ford launched its Maverick as the first standard full-hybrid pickup in America and one of the most affordable trucks as well. Since its debut, the Maverick has been a runaway success. In both 2022 and 2023, orders for the truck were closed within a week as models sold out. The vehicle's popularity has pushed the Hermosillo plant to add shifts and thousands of new direct and indirect workers and make investments to improve operational efficiency.
Automotive Manufacturing in Hermosillo
Hermosillo's workforce has proven itself to be talented, versatile, and resilient over the last several decades. From rapidly changing the Ford models being produced in the plant to retraining to accommodate different suppliers, the Ford workforce is proud of its abilities, and rightly so. Such a body of workers would be an asset to any automotive component suppliers interested in helping Ford meet its supply needs.
When it comes to workforce needs, Hermosillo boasts not only a growing population but also high levels of educational attainment. This helps manufacturers like Ford find critical skillsets for direct and indirect positions, from entry-level through supervisory roles.
Moreover, the local government is keenly interested in investing in manufacturers' success, as manufacturing helps drive the city's economy. The Mexican Institute of Competitiveness has ranked Hermosillo as one of the most competitive cities in the Mexican States, thanks to its high standards of public services, business frameworks, and globalized economy. The city has earned its reputation as one of the best places to work in Mexico – and as one of the five best cities to live in Mexico.
Manufacturers ready to serve Ford Motor Co. in its future evolutions will find Hermosillo an excellent place to operate. Yet, to be sure of your investment, it helps to partner with a group that knows the lay of the land and can advise you on how best to get your supply plant off to a roaring start.
How Tetakawi Can Help You
Tetakawi has a state-of-the-art industrial park in Hermosillo, only 15 minutes away from Ford's Assembly and Stamping Plant. By pairing world-class infrastructure with shelter services and a highly-trained and reliable workforce, Tetakawi's Rio Sonora Manufacturing Community is the perfect location in Hermosillo for automotive parts manufacturers who want to supply Ford's factory in Mexico.
On top of the infrastructure and services, Tetakawi also provides the most valuable asset of all: experience. Mexico is home to a vibrant, rapidly changing commercial landscape, and Hermosillo's rich manufacturing history makes it one of the most exciting places to set up a manufacturing facility in the country. We've spent years understanding the complexity of the workforce, the potential of the area, and the overall infrastructure, which gives us a unique perspective when it comes to the assistance that we can provide automotive companies interested in taking advantage of everything Hermosillo has to offer.
When it comes to doing business in Hermosillo, the possibilities are endless — but that doesn't mean you should gamble. Make sure that every decision you make is well-informed, thoroughly thought-out, and economically sound and fully considers the area's culture, history, and strategic benefits. Tetakawi can work with you at every step of the way in order to ensure that your goal of helping Ford meet its localization needs in Mexico becomes a reality.
Contact us today for more information. A member of our professional, highly-trained team would love to walk you through every step of the process.
Subscribe
Sign up and stay informed with tips, updates, and best practices for manufacturing in Mexico.
Table of Contents: