Demand for industrial real estate in Saltillo, Coahuila, is high, and for a good reason. The capital of Mexico's third-largest state is a hub for automotive manufacturing, anchored by OEMs like Chrysler (FCA), Daimler, General Motors, and Tier 1 Auto Part Suppliers like Lear and Magna. Those large OEMs and Tier 1s have attracted a sprawling supply chain and grown the presence of related industries in the area—and prompted the development of infrastructure and industrial real estate to serve these companies.
To get the best fit for your company's industrial real estate needs, it's essential to understand local availability and best practices for identifying the right option for your manufacturing operation in Mexico.
Industrial real estate availability in Saltillo

Because manufacturing makes up a significant percentage of the Saltillo economy—30% of passenger vehicles and 62% of all trucks produced in Mexico are assembled in Saltillo—industrial real estate is very much in demand.
"The amount of space available for immediate use is low," finds Leonard Ottosen, Project Manager for Tetakawi. "Before 2020, there was barely any available spaces. Now, with the exit of some operations to their home countries due to the global COVID-19 pandemic, there are some spaces available."
Locations near the local OEMs and major supply chain leaders are, particularly in demand. While some companies may find significant benefits in locating near these supply chain leaders, moving further afield to a suburb of Saltillo, for example, can help reduce costs and increase the chance of finding skilled labor. However, if moving outside the city, it's also important to ensure ample services are available. There are some areas where services will be available in the future, but not immediately. As timing is everything, it's best to get a clear timeline on availability, in writing if possible.
Saltillo's competitive real estate rates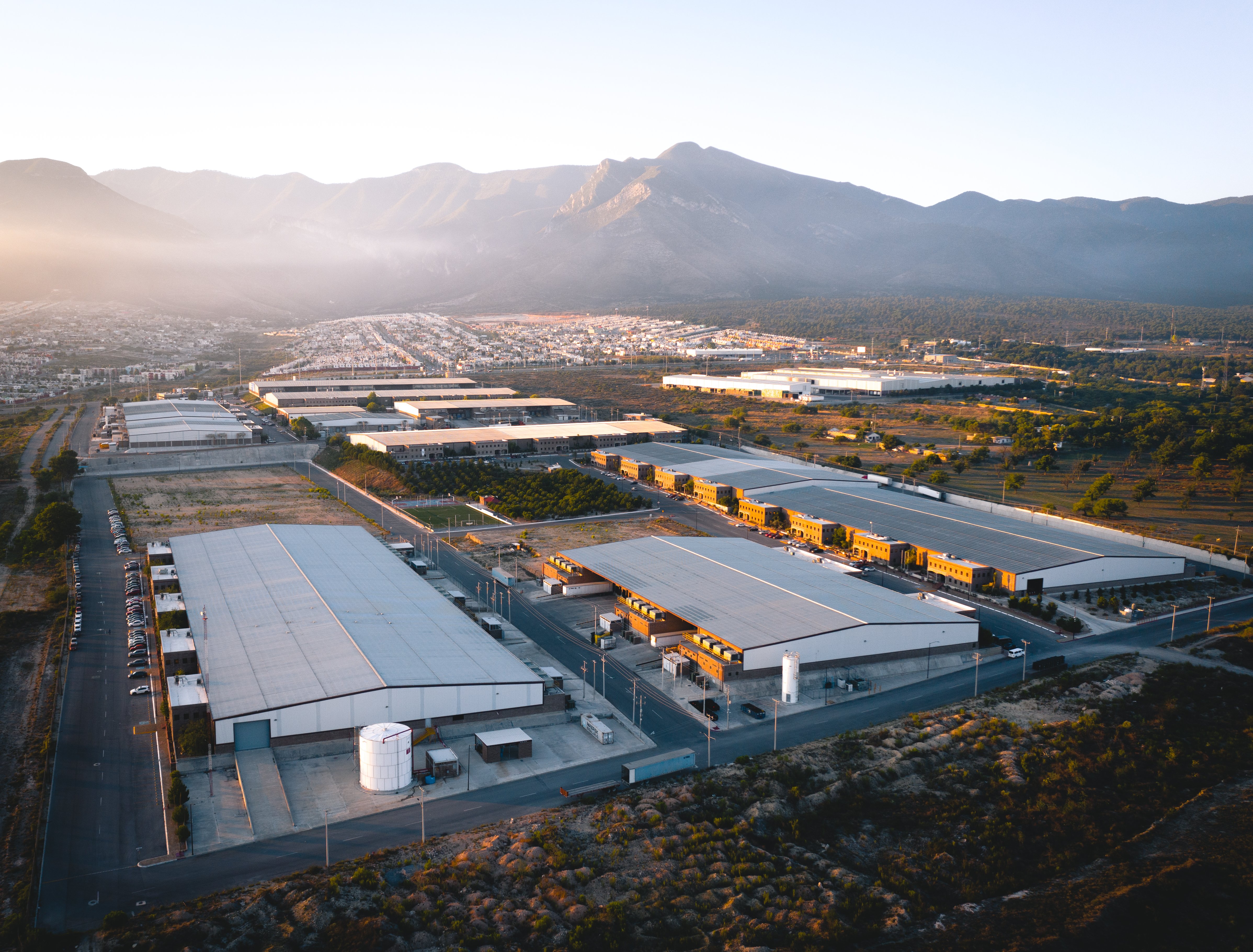 Despite this high level of demand for industrial real estate, rates in the Saltillo area are competitive. Nationally, industrial real estate rates run from $5.38 to $3.48 USD per square meter, with Saltillo, Monterrey, and Ramos Arizpe seeing average rates of about $4.02 USD/m2. Rates in La Laguna metropolitan area to the west, along the border Coahuila shares with the sparsely populated state of Durango, tend to range somewhat lower at about $3.50 USD/m2.
While these are averages, it's also important to recognize that rates will vary somewhat based upon the characteristics of the specific building, including its age, any improvements that have been made over the years, and whether or not it has been occupied.
Factors to consider before leasing industrial real estate in Saltillo
When touring industrial real estate in Saltillo, it's important to dig beyond the advertised amenities to ensure the facility truly meets your needs. Below are a few factors to consider and questions to ask before you sign an industrial lease.
Does the facility's infrastructure support your needs?
How simple is it really to get to your facility following local highways or through the use of public transportation? It's important to verify any promises of ease of access to ensure your shipments won't suffer from delays and that lengthy travel time won't impact your ability to recruit potential employees. Digging deeper, you should determine whether the city restricts the flow of heavy traffic during certain days or times of day, as this also could result in lost or delayed shipment of materials.
Does the facility provide future flexibility?
While a move-in ready facility can speed the time to launch, this may limit an organization's future flexibility. On the other hand, a build-to-suit space that gets your organization closer to meeting space needs could mean waiting six to eight months for the facility to be finished. Talk to lessors about options for future expansion to see if you might balance these two needs.
Does the facility provide easy access to the local labor market?
How long will it take people to get to your facility using public transportation? This can influence location decisions and recruitment decisions as you may find you need to bus in workers to encourage people to travel long distances.
Is the facility zoned for industrial use?
The industrial park that owns the space to lease may have a general permit for industrial land use, but there are, in some cases, specific restrictions listed on these permits. Operations such as foundries, for example, may require special permits and land use authorizations. Before signing a lease, do your due diligence and determine whether it will be possible to secure all relevant permits.
What is included in the facility?
Don't assume that all your industrial needs will be met by a move-in ready facility. Do the legwork to determine if it has one or more low voltage distribution transformers, appropriate lighting, office space, sewers, or other manufacturing-specific requirements. Ask about contracts with local utilities to identify regulatory or other restrictions on usage. On the other hand, manufacturing communities

might offer significantly more than standard industrial parks. From amenities that help recruit a workforce to safety features to on-site training, these industrial spaces are loaded with onsite services and infrastructure to help manufacturers more quickly ramp up operations.
What are the terms of the lease?
Working with a broker can lead to a more reliable transaction. However, it's important to ensure you discuss with your broker, or the landlord, key areas of the lease. While this can vary widely, a few key questions to ask include:


What is the lease length?

What is the process for lease renewals?

Is this a single net or triple net lease that includes utilities and other costs?

What is included in the rent?
Identify up front whether or not rent includes building maintenance and, if so, to what extent. Some industrial real estate for rent in Saltillo may include sewer or water costs, electrical demand arrangements with the local power company, and insurance costs. If these factors are included in the lease, have the lessor break out the costs of these services, transformer capacity, and power company stipulations, as relevant. Be sure to identify any special needs upfront and ask for any restrictions or special rules relevant to all operations.

What

environmental health and safety

requirements have been met by the landlord or must be met by the tenant?


This might include a pre-lease Phase 1 environmental site assessments to understand the site's impact on soil or groundwater, providing a clean baseline for tracking an organization's future activities. Heavy industrial activities may require special space authorization, while city officials may need to provide authorization for certain emissions levels. While checking the availability of water and sewer infrastructure, it is also important to understand if sewer water is sent to the city or to a water treatment plant. This may impact the need for pretreatment if process water is dumped.
Industrial Real Estate Availability in Saltillo, Coahuila, Mexico
Here are some move-in ready buildings that are ready for immediate occupancy in Saltillo:
Navigate Saltillo real estate more easily
Finding the right industrial real estate can be a challenge at any time, but working within a foreign country can make this process far more challenging. Understanding local norms and expectations can help ensure you ask all the necessary questions to prevent a surprise after signing the lease.
Working with a partner who understands those local real estate norms can provide manufacturers with a significant competitive edge. In fact, Tetakawi works to preemptively address many of the typical real estate questions in its manufacturing community and shelter service offerings.
If you're ready to get the biggest possible return on your industrial real estate investment, contact Tetakawi today.
Subscribe
Sign up and stay informed with tips, updates, and best practices for manufacturing in Mexico.