Mexican Intellectual Property Rights
Mexico's industrial property law and the federal copyright law both cover intellectual property rights in Mexico. Many government agencies overlook intellectual property rights protection based on the two laws and other international agreements. For example, foreign companies manufacturing in Mexico are covered under NAFTA's IP protections, and Mexico is a member of the Universal Copyright Convention among others.
Mexican intellectual property statutes are detailed and comprehensive because the country is under civil law. Mexico's IP law puts most of their efforts to recognize industrial use cases including trademarks, trade secrets, slogan, industrial design, origin identification, trade name, utility models, and patents. In recent years, the law has been updated to stay inline with international policy.
History of Intellectual Property in Mexico
The first implementation of IP protection in Mexico can be traced to the early 1800s. Back then, the law was centered around property rights for inventors. The introduction to intellectual property law was influenced first by Spanish rule, and later updates had influence from French law with the implementation of the "Law of Manufacturing Trademarks". Since its inception, Mexico's Intellectual Property rights have been formed by European and other North American standards.
Today, Mexico's IP protection is covered under the Law of Industrial Property that was established in 1991. Significant modifications were added in 1994 to coincide with the signing of NAFTA. Further updates to the law have been made fairly consistently in the past couple of decades to coincide with the times and attempt to include the advent of digital tools and processes for manufacturing, including other modern ways of creating and sustaining intellectual property.
The country's lawmakers continue to stay connected to the global treaties and laws that are used to help prevent IP crimes in Mexico. The country's efforts to protect intellectual property specifically for manufacturing design and process continues to hold strong repercussions for violators. Intellectual Property Law for manufacturing in Mexico is strongly enforced because of the industry's distinct economic impact and its international nature.
Mexico's IP Protection Process
To begin thinking of what and how to protect IP rights, companies should know that a process and final product can be patented, but an idea cannot. In Mexico, IP is protected when it serves a purpose to a user and reveals a final product. The purpose is based on invention properties and the final product or process should benefit the user with a specific need, or immediate results.
According to the type of Intellectual Property, the process can differ depending on government department, timeline, and documentation. The top Mexican authorities that deal with Intellectual Property Laws are, the Office of the Attorney General, The Mexican Institute of Industrial Property, The National Institute of Copyright, and the Federal Commission for the Prevention of Sanitary Risks.
The Mexican Institute of Industrial Property (IMPI) is the office that provides patent and trademark registrations along with administrative cases that enforce Intellectual property rights infringement. Here, the process for trademark registration begins and can take about 6 to 8 months. The stipulations for being awarded a trademark are reviewed to determine if the applicant follows the established laws and regulations. Once the application is processed and accepted it's published in the Official Gazette. IMPI has an agreement with the United States Patent and Trademark Office (USPTO) known as the Patent Prosecution Highway (PPH) where approved patents and trademarks from one office can be given an expedited process in another.
Trademarks in Mexico are valid for ten years from the date filed, and can be renewed in ten year periods after. Challenges to a trademark can be made by any party to go through a pre or post-grant cancellation proceeding. In 2016, IMPI published a framework for the trademark opposition system where rights holders can oppose pre-grant trademark registrations to help reduce the number of post-grant cancellation proceedings.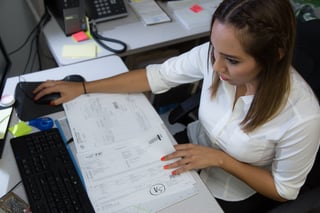 Patent protections in Mexico for new inventions with meaningful industrial applications can be registered by companies with the product. Registration lasts up to 20 years and is licensed on terms privately negotiated. Extensions are available for products such as pharmaceuticals, chemicals, biotechnology products, metal alloys, and agro-chemicals.
Mexico's Intellectual Property Offices
The offices and institutions overseeing claims and processes that deal with patents and trademarks are:
Office of Attorney General PGR - deals with and prosecutes intellectual property rights.
National Institute of Copyright (INDUATOR) - helps resolve certain copyright disputes and manages copyright registrations.
Federal Commision for the Prevention of Sanitary Risks (COFEPRIS) - establishes and enforces regulation for pharmaceuticals, processed foods, and medical devices.
United States Patent and Trademark Office (USPTO) - processes patents and trademarks in the United States.
Other Trademark Protections
Slogans and phrases can be registered in Mexico, but Trade Names only require documentation and publication. There is no official system to regulate trade names and slogans.
Those who attempt to gather trade secrets illegally are subject to penalties, even though there isn't a registration process that protects trade secrets. But, SAT, the Mexican Internal Revenue Service, and the U.S. intellectual property rights center work together against theft of trade secrets along with counterfeiting and piracy. Inventions, industrial designs, and utility models can be registered and protected by by the two offices.

Mexico is a rapidly emerging world power with a commitment to protecting Intellectual Property Rights. With the law based in western ideology, many similarities to other country laws can be found and praised. The country's commitment to IP Protection encourages growth in the industrial sector and provides a glimpse at the type of business culture to expect when expanding to Mexico.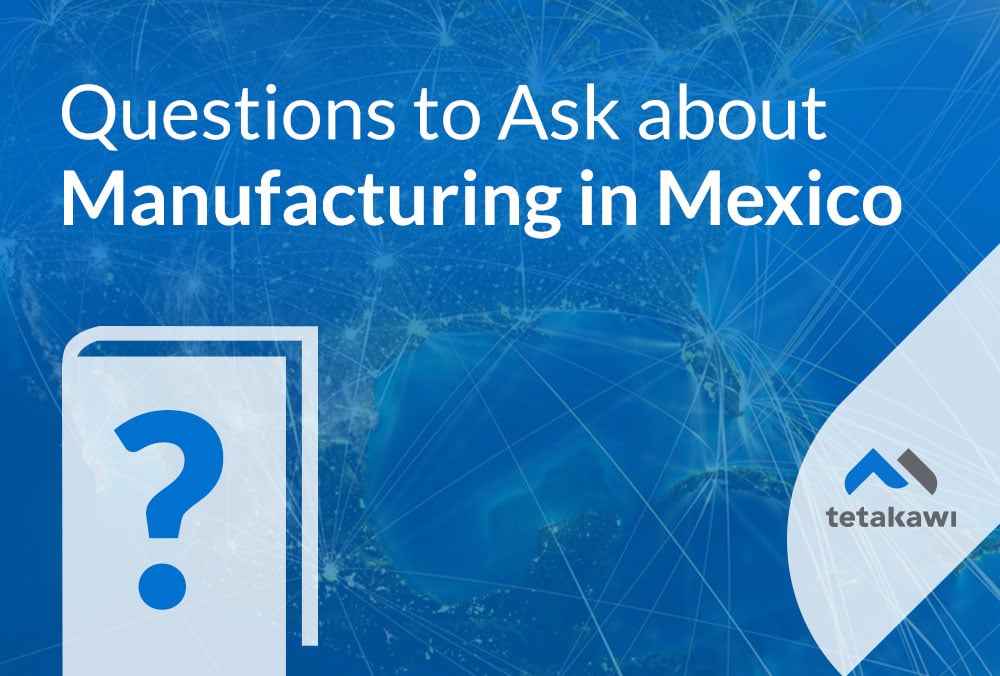 Start your journey into Mexico today!
50+ Questions to ask before expanding into Mexico
Thinking about expanding into Mexico? Step 1 of your due diligence process is answering all of these questions. Over the last 33 years, thousands of companies have used this guide to accelerate their expansion into Mexico.