There is a wide range of factors that play into site selection decisions when moving manufacturing into Mexico. One critical decision is whether your operation would be better suited by leasing or purchasing industrial real estate.
Leasing industrial real estate in Mexico is an option that can provide tremendous flexibility. With competitive rates available and locations that pair real estate with support services, manufacturing companies have many options for leasing move-in ready or built-to-suit facilities in Mexico.
In this article, we'll outline the benefits of leasing industrial space in Mexico and four steps decision-makers can take to make the best decision on leasing for their operation.
Benefits of leasing industrial space in Mexico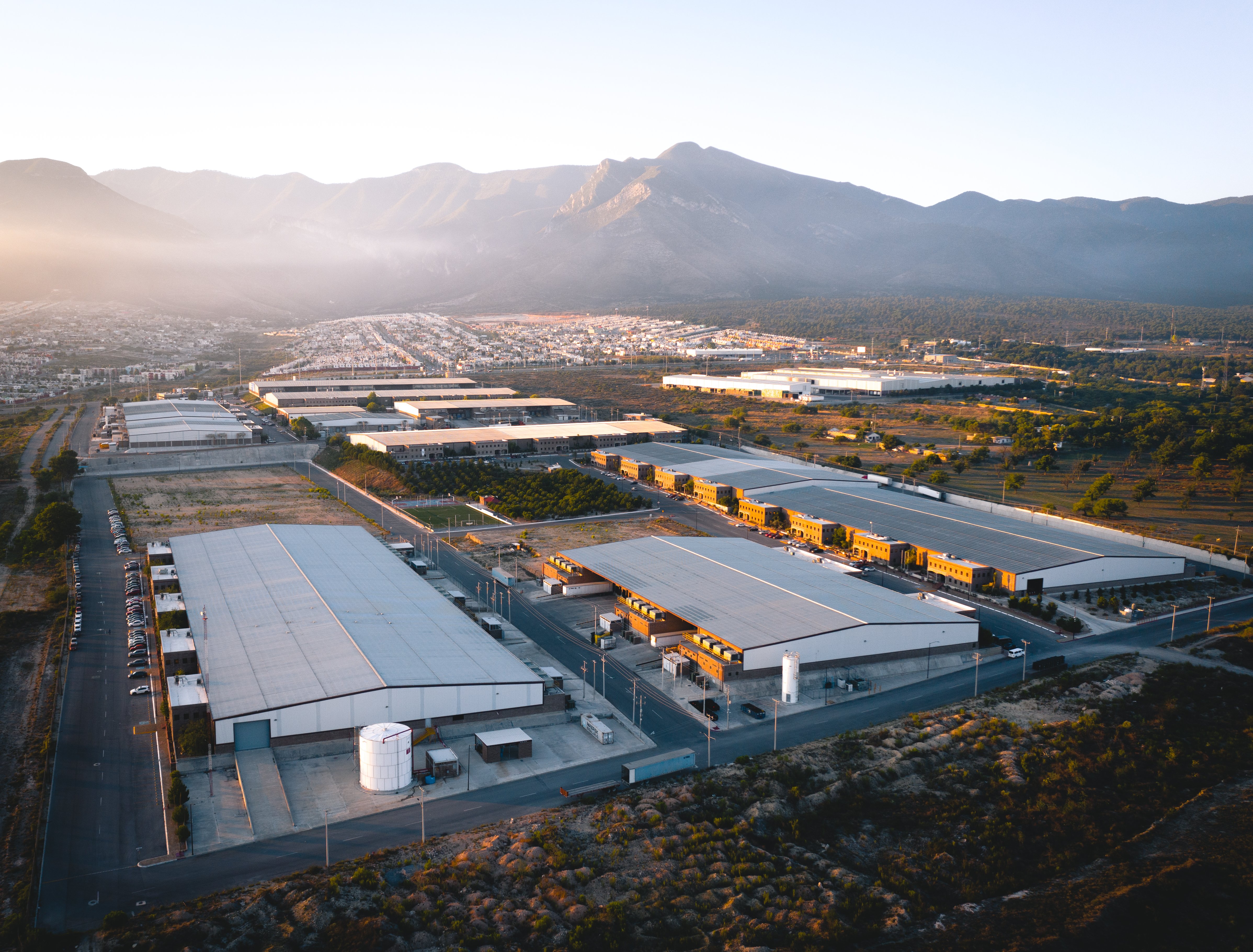 One of the most significant benefits of leasing an industrial property in Mexico is that it allows manufacturers to ramp up operations more quickly than building a facility from scratch. Leasing also prevents companies from tying up funds in a down payment. This is particularly helpful for new companies that depend on a successful launch to expand their cash flow.
Business owners can find industrial space available for lease across the country. However, manufacturing communities offer additional benefits to help companies quickly begin operation. Many of these communities feature Class A industrial space already outfitted with the appropriate infrastructure typically demanded by manufacturers. In addition to real estate, manufacturing communities offer amenities and services that support manufacturing workforces.
Steps to lease the right industrial real estate
Not all industrial space is the same, so it's essential to take time to understand the local market, leaseholder expectations and requirements, and any limitations that might affect your company's future growth. Consider the four tips below to narrow the selection in your search for the right industrial real estate for your manufacturing operations in Mexico.
1. Tour industrial parks
One of the chief benefits many U.S.-based businesses find in launching an operation in Mexico is that its proximity makes it relatively easy to visit Mexico manufacturing locations. Visiting locations is a particularly critical step in identifying the right piece of real estate for your operation. Manufacturers should arrange tours of industrial parks and buildings in the locations under consideration to ensure that the space meets the company's unique manufacturing needs and identify any maintenance or fit-out concerns that could impact future costs.
2. Know your rates
As in any location, lease rates will range depending on what part of Mexico you're considering for your facility. In many markets in Mexico, it is possible to lease a Class A building in an industrial park for between USD $0.38 and $0.48 per square foot each month.
Before making a final decision on where to lease, get to know local lease rates and terms, as well as average costs, rolled into triple net charges. Working with an organization that manages real estate across Mexico can prove advantageous here in giving manufacturers insight into how leasing rates vary across the country.
3. Discuss tenant responsibilities
During your discussions with potential landlords, it is important to identify who holds responsibility for maintenance, repairs, and improvements. Address, too, what other leaseholders pay on average for these costs. Industrial parks in Mexico may add between USD $0.015 and $0.03 per square foot each month to lease costs to cover maintenance for common areas. On a triple net lease, business owners can expect to add 2.5% to 6% to cover the costs of taxes, maintenance, and insurance.
Prior to signing a lease, ensure you also understand the state's regulations around leasing industrial real estate. Each state lays out its own definitions of rights and responsibilities for lessors and lessees to help all parties smoothly navigate any potential difficulties.
4. Plan for future expansions
Many manufacturing communities offer move-in-ready industrial space for rent. However, manufacturers with unique needs can also find built-to-suit space. It's important to understand upfront how leaseholder improvements could affect the negotiated lease rates.
Leasing offers manufacturing companies some level of flexibility, giving them an opportunity to move on should they determine another location offers a better fit. However, leased buildings can also offer tremendous flexibility for lessees working with the right landlord. Talk with lessors upfront about how other tenants have handled business expansions.
Get a high-level view of industrial real estate in Mexico
Given the variation in leasing conditions across Mexico, it's best to go into this process with a sense of what you want in an ideal location to best suit your needs. It can also help to work closely with an expert who has a high-level view of rates and regulations across the country.
Whether you want the turnkey service of a manufacturing community or have a specific location in mind, Tetakawi can help. Contact us today and start planning your expansion into Mexico.
Watch the videos below to see some move-in ready buildings available for lease in Mexico:
Subscribe
Sign up and stay informed with tips, updates, and best practices for manufacturing in Mexico.