Manufacturing in Mexico vs. China: 7 Key Distinctions
China has long championed the position of the premier low-cost manufacturing location in the world. However, in recent years, China has lagged behind other countries, particularly Mexico. In fact, The Journal of Commerce wrote that in a survey of the near-sourcing plans of 142 senior manufacturing and distribution executives conducted by AlixPartners, the company found 86 percent plan to increase their foreign manufacturing presence closer to the U.S. in the next two or three years. Further, South China Morning Post shared data from Boston Consulting Group that revealed manufacturing in Mexico is now 4 percent cheaper than in China.
Manufacturing in Mexico offers a variety of strategic and financial benefits to foreign companies looking for a competitive advantage. There are seven key distinctions that are important to consider:
1. Wage Stability
In the past, China was considered a desirable manufacturing location due to the low cost of labor it offered companies. However, Mexico now has a competitive advantage over China in this regard. Business Insider cited data from Credit Suisse that found labor in China costs five times more than it did 10 years ago, and rose higher than the cost of labor in Mexico as of January 2014. Furthermore, Mexico's minimum wage requirements are more suitable to running a family than in China.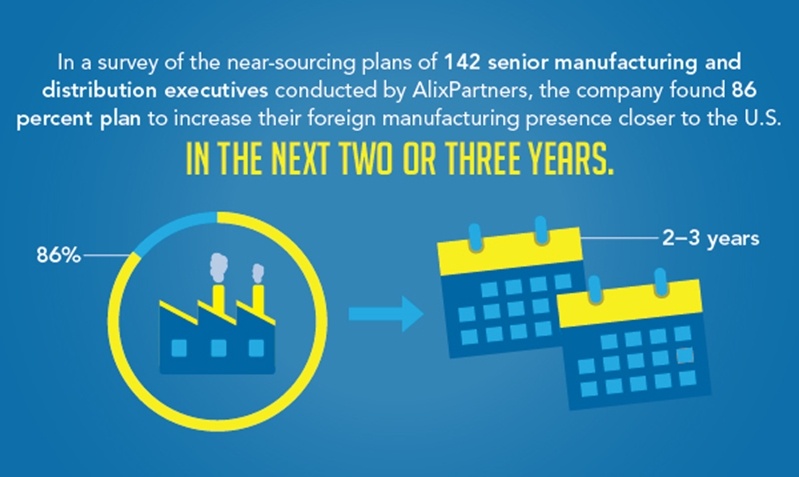 2. Taxes
The taxes countries levy on manufacturers add significantly to their operational costs and can sometimes even be prohibitive altogether. However, manufacturing in Mexico is beneficial due to the country's participation in the North American Free Trade Agreement, which allows companies there to import and export goods to and from the U.S. tariff free. U.S. trade relations with China are far less healthy, though, a country that is not even a participant in the Trans-Pacific Partnership, which liberalizes trade relations between 12 Pacific Rim countries.
3. Operational Simplicity
Of course, no business can leverage the benefits of offshore manufacturing if their operational difficulties become prohibitive. Due to Mexico's close proximity to the U.S., manufacturers can easily fly between the two countries and manage their finances more easily compared to China. Additionally, the cultural similarities, including language, make management simpler and more efficient.
4. Shipping Transit Time
Manufacturers in Mexico enjoy greater supply chain efficiencies than those in China. Reduced shipping times translate to lower costs and more satisfied customers. For example, if a manufacturer needs to return an item to production due to quality issues, it is much easier to ship that product to Mexico than to China. Furthermore, Mexico's proximity to the U.S. means manufacturers have more options for shipping methods including train, truck or plane.
"Mexico's economic status has drastically improved and is expected to maintain growth."
5. Economic Status
In the past decade, Mexico's economic status has drastically improved and is expected to maintain growth through 2016. According to The Wall Street Journal, data from the National Statistics Institute showed Mexico's gross domestic product increased 0.8 percent between the second and third quarters of 2015, and was up 2.6 percent from the third quarter of 2014. While it is unlikely China will lose its position as a global economic power, the country's financial health is certainly on the decline. In fact, Business Insider wrote that in the third quarter of 2015, the 6.9 percent growth of China's economy was at its lowest since 2009. Further, the IMF expects the country's economic growth to decline to 6.3 percent in 2016 and 6 percent in 2017.
6. Intellectual Property Protection
A country's legal framework surrounding intellectual property is crucial to manufacturing success. For a business to take on the risk of production of another company, it is essential their products are secure. Intellectual property is protected in Mexico, and in its effort to attract more manufacturing to the country, the Mexican government has ensured its courts respect these laws. China, on the other hand, has a major counterfeit problem. For example, CNN Money reported in May that Chinese police raided a factory in Beijing that was producing fake iPhones.
7. Access to Labor
Mexico has a strong, dedicated workforce as well as labor laws that protect both workers and manufacturing businesses. Furthermore, labor in Mexico is as high-skilled as it is cheap. In fact, the Mexican government has made it a priority to invest in education and structure programs specifically to meet the needs of the industrial sector. In China, government practices do not go terribly far to foster an accessible, protected workforce.
Manufacturing in Mexico is a strategic move that benefits businesses and saves them money and operational frustrations. As a result, even manufacturers who have a strong presence in China are gradually making their way to Mexico. When determining the offshoring advantages of various locations, consider these key differentiators as part of the decision making process.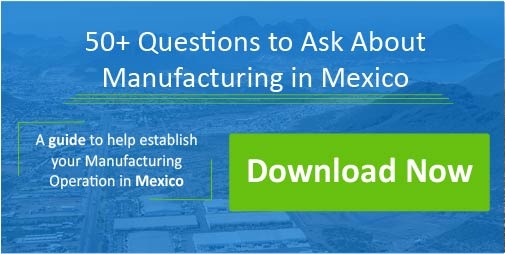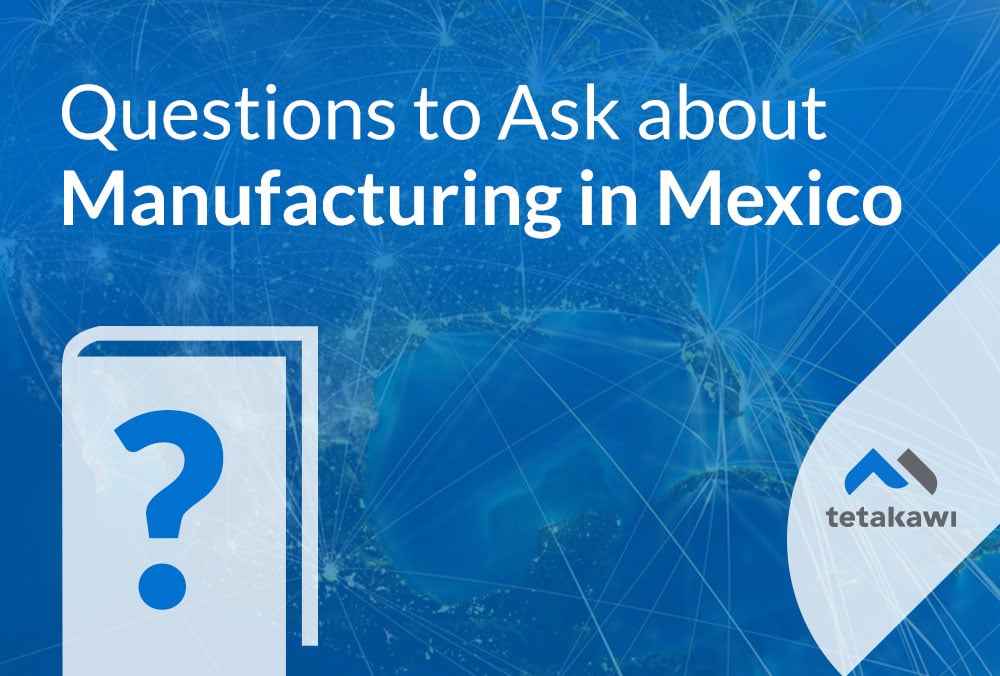 Start your journey into Mexico today!
50+ Questions to ask before expanding into Mexico
Thinking about expanding into Mexico? Step 1 of your due diligence process is answering all of these questions. Over the last 33 years, thousands of companies have used this guide to accelerate their expansion into Mexico.