The benefits of manufacturing in Mexico aren't lost on companies already operating in the country or those considering making an offshoring move. Mexico has aggressively revamped its infrastructure to make it more attractive for companies to set up their production operations in various states throughout the country.
While the automotive, aerospace and electronics industries continue to thrive in the country, the information technology sector is rapidly advancing as well. Part of Mexico's push to position itself as an attractive country for foreign companies to do business, is its commitment to ensuring that its citizens are well educated. With many of the products being manufactured in Mexico requiring a high level of technological proficiency, it is imperative that people living in the country possess the requisite skills that give foreign companies the confidence to consider Mexico as an offshoring destination.
This is especially true for IT companies in Mexico that require not only a highly skilled workforce, but also employees familiar with the ever changing world of information technology.
IT Sector in Mexico is Rapidly Expanding
Information technology is an industry comprised of multiple disciplines, each complex in its own right. As such, IT professionals must undergo years of training in order to do their jobs effectively.
According to Americas Quarterly, Mexico is quickly becoming a major player in the IT sector. Currently, there are more than 600,000 people living in Mexico who already hold IT positions and annually, as many as 65,000 people graduate from the country's engineering and technical institutions.
In addition, there are already approximately 2,000 IT companies doing business in Mexico. Some are established firms, while others are startups. Forbes wrote that major technology companies, such as IBM and HP have an IT presence in Mexico. In 2012, these corporations generated $104.5 billion and $120.4 billion in revenue, respectively, while doing business in the country.
There is no question that Mexico's commitment to education is the reason for the rapid growth of the IT sector in the country, which All Tech Considered stated has expanded three times faster than the global average.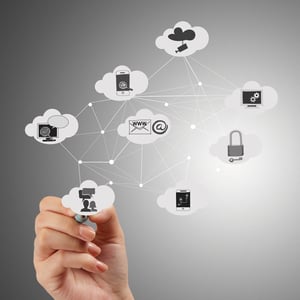 The Future of IT in Mexico
Despite its notable expansion, the IT sector in Mexico is still secondary to manufacturing. As more companies continue to view the country as an ideal location to offshore their IT services, the need for high-level IT professionals - such as engineers - will become even higher.
However, All Tech Considered stated that many engineering graduates often end up finding work in the manufacturing sector, creating a void in the IT industry that can be dangerous considering how innovation is continually pushing the sector forward.
Despite this challenge, Americas Quarterly wrote that a city like Guadalajara is quickly developing a reputation as being the "Silicon Valley of Mexico," and is attracting the attention of a number of foreign technology companies. This is due in large part to Guadalajara's private businesses, local government and its educational institutions all working together to position the city as a major IT hub.
An Overview of Mexico's Educational System
The Mexican government understands that in order to become competitive in a global marketplace where technical proficiency is quickly becoming a requirement, education is of the utmost importance.
According to a report from the Organization for Economic Co-Operation and Development, in 2010, Mexico devoted 6.2 percent of its gross domestic product toward the improvement of its educational institutions. This number was higher than what countries such as Brazil, Russia Switzerland and Australia spent to improve their educational infrastructure, and was only slightly less than the OECD average of 6.3 percent.
The OECD study also revealed that 49 percent of people living in Mexico will graduate from an upper secondary educational institution. Fourteen years ago, that number was just 33 percent.
These figures highlight Mexico's commitment toward the education of its citizens. As a result, foreign companies considering the country as an offshoring site can be confident that the people they employ possess the competence to perform daily tasks that require a higher level of technical acuity. This is especially true in the IT sector.
While manufacturing in Mexico will continue to expand in both size and scope, the IT sector is certainly one to keep a watchful eye over as the country is clearly committed to raising its profile in this area.
Subscribe
Sign up and stay informed with tips, updates, and best practices for manufacturing in Mexico.