Technology has long played a central role in healthcare, but it is rapidly evolving in new directions. Today's medical devices are at work in the hospital, at homes, and within people's bodies on the smallest scale, often sharing data with one another. As more technology and consumer goods companies are moving into the healthcare arena, competition in the medical device market is becoming more intense. Experts predict that medical device manufacturers wishing to remain competitive will need to boost their efficiency while lowering their costs without sacrificing the quality of these critical devices.
Companies are exploring a range of solutions to meet these new demands. Manufacturing processes are evolving with new technologies, ranging from increased automation to artificial intelligence, 3D printing, and nanotechnology. They're also discovering the cost-saving advantages of nearshoring in Mexico's growing medical device manufacturing clusters.
In the past, most medical devices have been manufactured in Asia, particularly in China. But this has changed with the U.S. market pushing to shorten lead times for essential medical devices. Today, the U.S. is importing more medical devices from Mexico than ever. And, as Mexico's medical device manufacturing industry grows, there's more infrastructure than ever to support new players and demand for nearby industry suppliers.
Factors positioning Mexico as a leader in medical manufacturing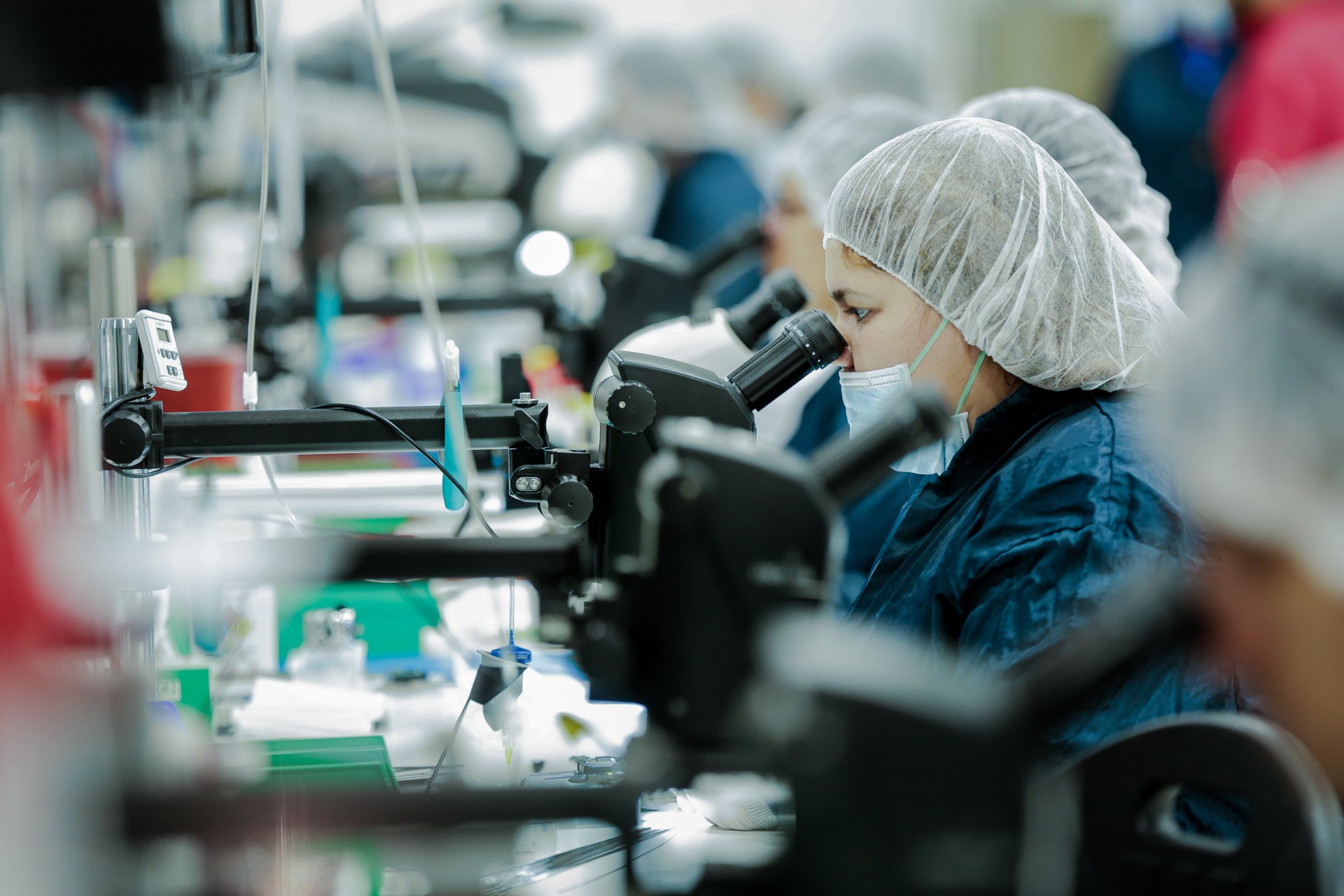 The global medical device market was valued at over $536 billion in 2023 and is projected to grow to $800 billion by 2030. Mexico is making up an increasingly larger part of the sector, as medical device manufacturing has become one of Mexico's fastest-growing manufacturing industries. Today, Mexico is the eighth leading supplier of medical devices worldwide and the leading exporter of medical devices to the United States.
In 2021 Mexico exported more than $16 billion in medical instruments and orthopedic and therapeutic appliances. However, when one delves into the related electronics and components integral to these medical devices, the figures climb substantially, underlining Mexico's pivotal role in the global market.

Several factors underpin this remarkable growth:
Robust Manufacturing Infrastructure: Mexico's emphasis on bolstering its manufacturing infrastructure has laid a solid foundation for the medical device manufacturing industry. The establishment of state-of-the-art facilities, specialized training centers, and a conducive regulatory framework has significantly fueled this sector's growth.
Highly Skilled Workforce: The Mexican workforce is renowned for its adeptness in the meticulous process of crafting the small yet crucial components that constitute many medical devices, often by hand. This skilled labor force is adept at executing highly complex manufacturing tasks at competitive rates, outperforming counterparts in the United States and numerous other nations.
Geographical Proximity: Strategically situated, Mexico presents an ideal locale for medical device companies eyeing cost-effectiveness amalgamated with the imperative of reducing shipping lead times. The country's proximity to the US and well-established shipping routes significantly trim down logistics costs and time-to-market.
Cost-Effectiveness: The competitive labor rates and operational costs in Mexico are attractively lower as compared to many other countries, offering companies a cost-effective manufacturing hub.
Governmental Support and Regulations: The Mexican government's policies and regulations have been instrumental in creating a conducive environment for the flourishing medical device manufacturing sector. Noteworthy is the government's initiative to foster global partnerships and attract foreign investments, which have significantly catalyzed the industry's growth.
Where are medical devices manufactured in Mexico?
San Francisco, San Diego, and Los Angeles, California, are among the largest life sciences hubs in the United States. San Diego alone is home to over 80 medical research firms and more than 1,000 life science establishments across all of San Diego County. This booming market is just a short half-hour drive to Tijuana in Mexico's Baja California region. As a result, many U.S. companies have found success manufacturing medical devices nearby in Mexico while prioritizing research and development at their U.S. facilities.

As medical device manufacturing gains traction in Mexico, the activity has diffused further south into various regions. In an attempt to bypass the relatively higher costs of the border region, including cities like Tijuana, medical device manufacturing is also flourishing in Chihuahua, Coahuila, Nuevo León, Jalisco, Sonora, and Tamaulipas.
Sonora, in particular, has emerged as a significant player in this domain. The state currently hosts 26 medical device manufacturing enterprises, collectively employing over 17,240 individuals. Many of these firms are drawn to Sonora owing to its advanced border crossings, extensive transport networks, deep-sea ports, and close proximity to Phoenix Sky Harbor International Airport, one of the world's busiest commercial airports. Furthermore, the sister manufacturing cities of Hermosillo, Guaymas, and Empalme each offer unique advantages to manufacturers. In Sonora, top medical device manufacturers operate, producing a wide range of products, including cable assemblies, cardiovascular treatments, catheter systems, dental parts, endoscopy devices, hospital procedure carts, injection devices, surgical devices, and much more.

Mazatlán is also garnering interest in the medical device manufacturing realm due to its unique labor characteristics. The city's youthful population and a wealth of educational and technical training resources are seen as long-term workforce stability factors.
Mexico is home to the largest medical device manufacturers in the world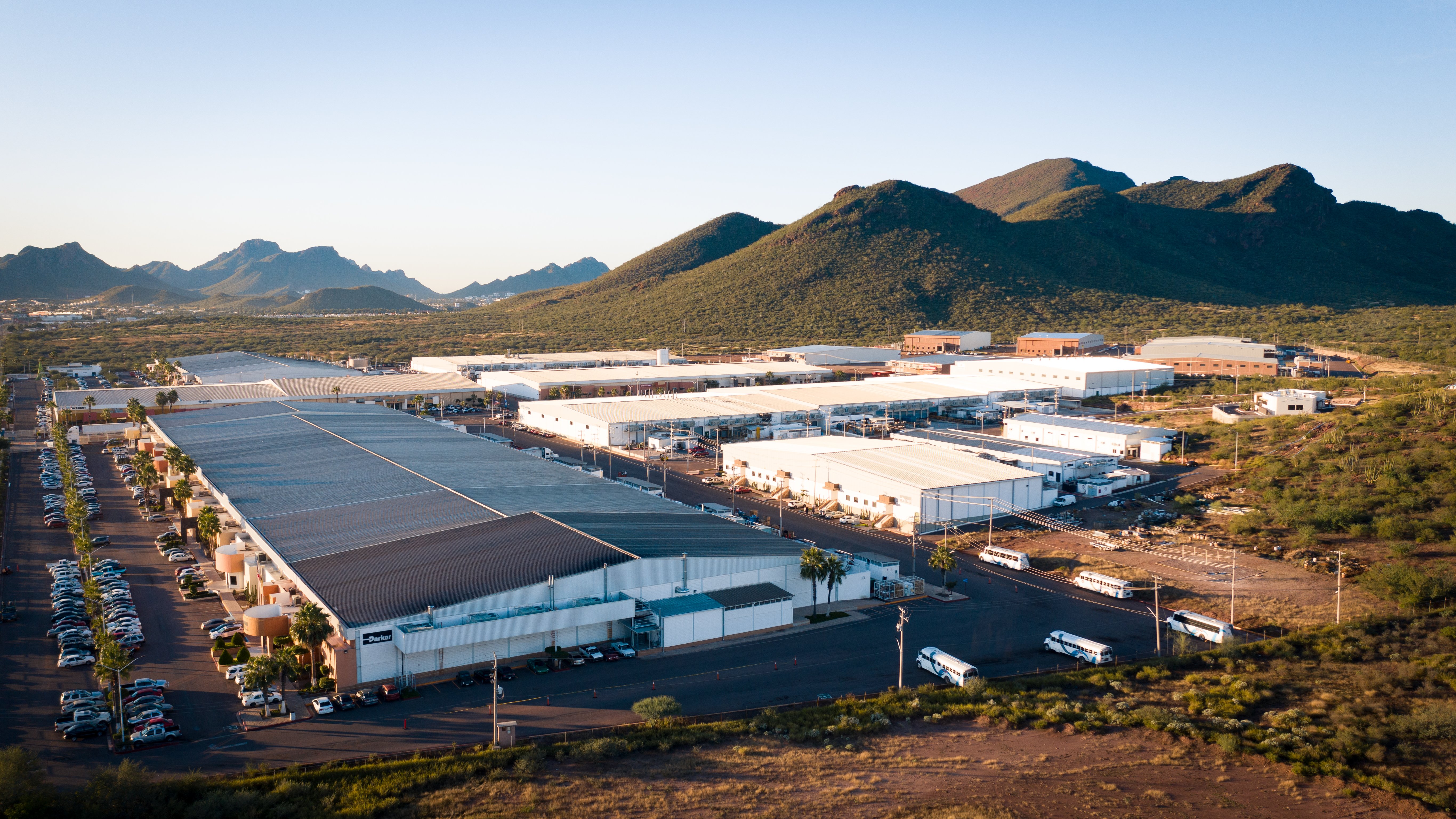 Mexico is a hub for major players in the medical device industry, housing both seasoned industry leaders and emerging innovators. The presence of these manufacturers in Mexico facilitates easy access to the expansive American market. Below are some of the notable medical device manufacturers operating in Mexico:
Abbott Laboratories: The world's largest medical device manufacturer has operations in Mexico City.

Medtronic: Operating in Mexico since the 1970s.

Tijuana facility: Houses the company's second-largest assembly plant with around 4,000 workers, specializing in the assembly of stent-grafts, catheters, and human heart-valve replacements.

Empalme, Sonora facility: Located in Tetakawi's Bella Vista Manufacturing Community, known for producing various FDA and ISO 13485 certified medical products.


Johnson & Johnson: Has been present in the Mexican market since 1936.


Supplies a broad spectrum of products ranging from orthopedics to sports medicine through its Medical Devices and Diagnostics segment.


Fresenius Medical Care: Produces dialysis solutions in facilities located in Guadalajara and Tijuana.

Stryker Corp: Specializes in manufacturing protective surgical equipment in Mexico City and Tijuana.

Boston Scientific: Produces a variety of solutions like defibrillators, stents, and slings at its Mexico City facility.


GE Medical Systems (GEMS): Located in the Monterrey suburb of Apodaca in Nuevo Leon, manufacturing medical equipment.

Welch Allyn (a Hill-Rom subsidiary): One of Tijuana's largest medical companies with additional sites across Mexico. Manufactures diagnostic devices, patient monitoring systems, and vital signs devices.
The presence of numerous medical device Original Equipment Manufacturers (OEMs) in Mexico is bolstered by the availability of local suppliers producing essential electronics and other components. This local supplier network not only shortens shipping times but also enhances supply chain visibility, presenting a lucrative opportunity for Tier 2 and 3 suppliers eyeing investment in Mexico.

Achieving high quality in Mexico's medical device manufacturing industry
Given the critical nature of these manufacturing processes, there are tough processes companies must go through to gain approval to sell these products. In Mexico, medical devices are regulated by the Federal Commission for the Protection against Sanitary Risk (COFEPRIS). Since 2001, the agency has set regulations around importing and exporting medical products.
However, these devices are also carefully regulated by organizations such as the U.S. Food and Drug Administration's (FDA) Center for Devices and Radiological Health, which regulates companies that manufacture, repackage, relabel, and/or import medical devices sold in the United States. To gain FDA approval for a medical device, Mexico-based manufacturers must meet all requirements the U.S. agency sets.
Given the full range of regulations through which these devices must comply—and their regularly changing stipulations—many companies opt to work with a partner experienced in regulatory compliance. Tetakawi's Manufacturing Communities offer complete compliance with international safety and process standards and also provide manufacturers with an IMMEX certification, a skilled workforce, and economies of scale.
To learn more about how you can quickly begin manufacturing medical devices in Mexico, contact Tetakawi today.
Subscribe
Sign up and stay informed with tips, updates, and best practices for manufacturing in Mexico.