Technology has long played a central role in healthcare, but it is rapidly evolving in new directions. Today's medical devices are at work in the hospital, at homes, and within people's bodies on the smallest scale, often sharing data with one another. And as more technology and consumer goods companies are moving into the healthcare arena, competition in the medical device market is becoming more intense. Experts predict that to compete, medical device manufacturers will need to boost their efficiency while lowering their costs without sacrificing on quality in these critical devices.
Companies are exploring a range of solutions to meet these new demands. Manufacturing processes are evolving with the use of new technologies, ranging from increased automation to artificial intelligence, 3D printing, and nanotechnology. They're also discovering the cost savings advantages of nearshoring in Mexico's growing medical device manufacturing clusters.
Factors attracting medical device manufacturers to Mexico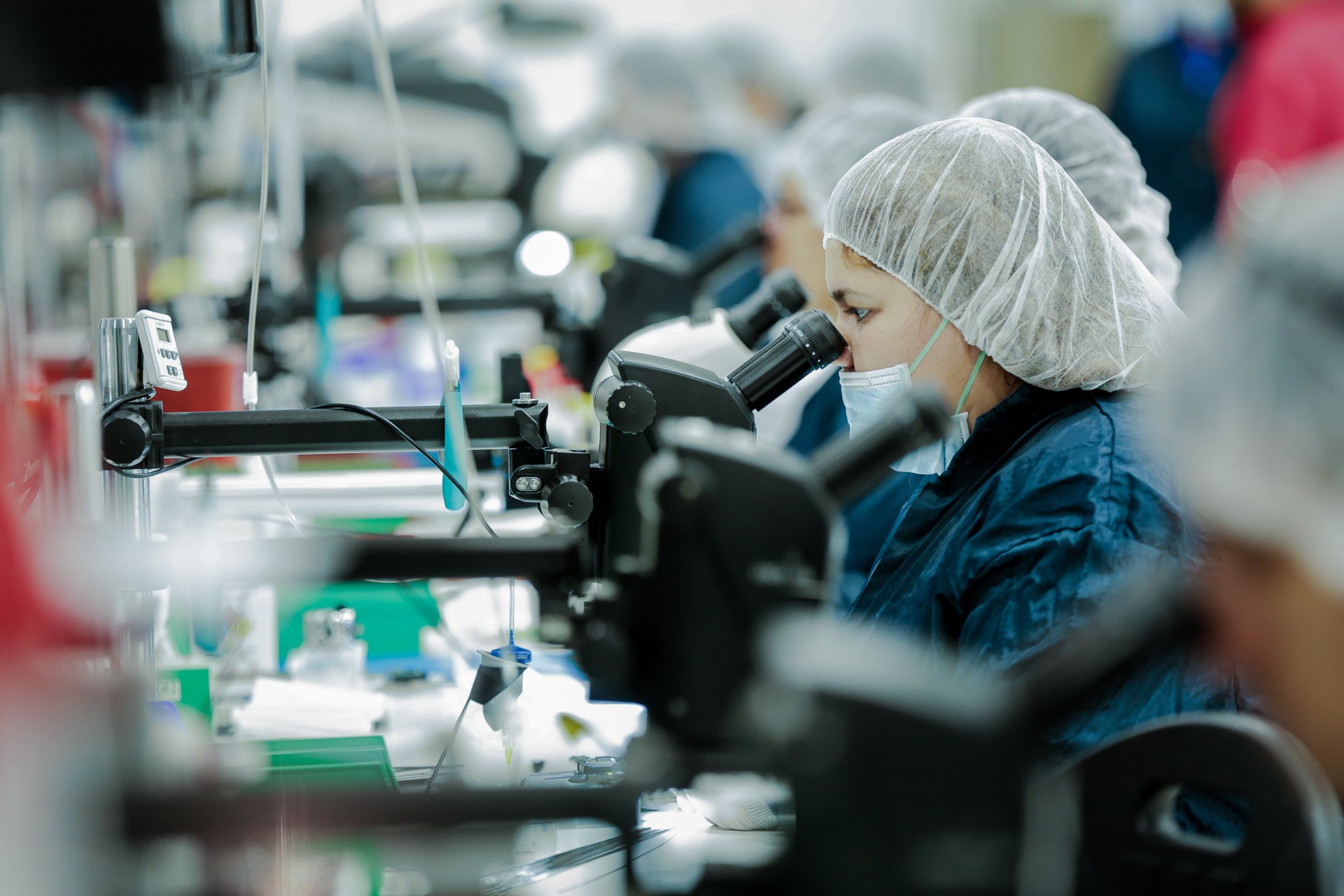 Medical device manufacturing has become one of Mexico's fastest-growing manufacturing industries. In 2018, Mexico exported more than USD $9 billion in medical equipment and supplies, with projections from INEGI (the Instituto Nacional de Estadística y Geografía) placing that closer to $15 billion by the end of 2020. It's the eighth leading supplier of medical devices worldwide, according to data from the Mexican Association of Innovative Industries of Medical Devices.
There are several reasons for this tremendous growth. First, Mexico has already built a robust chain of manufacturing training, industrial communities, and a workforce skilled in undertaking highly complex manufacturing activities at rates significantly more competitive than possible in the United States among other countries. Many of the devices are small and must be manufactured by hand, which requires various stages of construction. The multiple-part assembly process requires high skilled labor abilities, easily found in Mexico's workforce.
In addition, this market has close proximity to some of the largest medical markets in the U.S. San Diego ranks third in the life sciences in the U.S., with more than 600 companies, and continues to attract groundbreaking medical research companies. This booming market is just a short half-hour drive to Tijuana in the Baja California region, where the medical device manufacturing industry is one of the leading local employers. Chihuahua, Coahuila, Nuevo León, Jalisco, Sonora, and Tamaulipas follow close behind in the number of such companies operating in their regions.
Medical device leaders have found a home in Mexico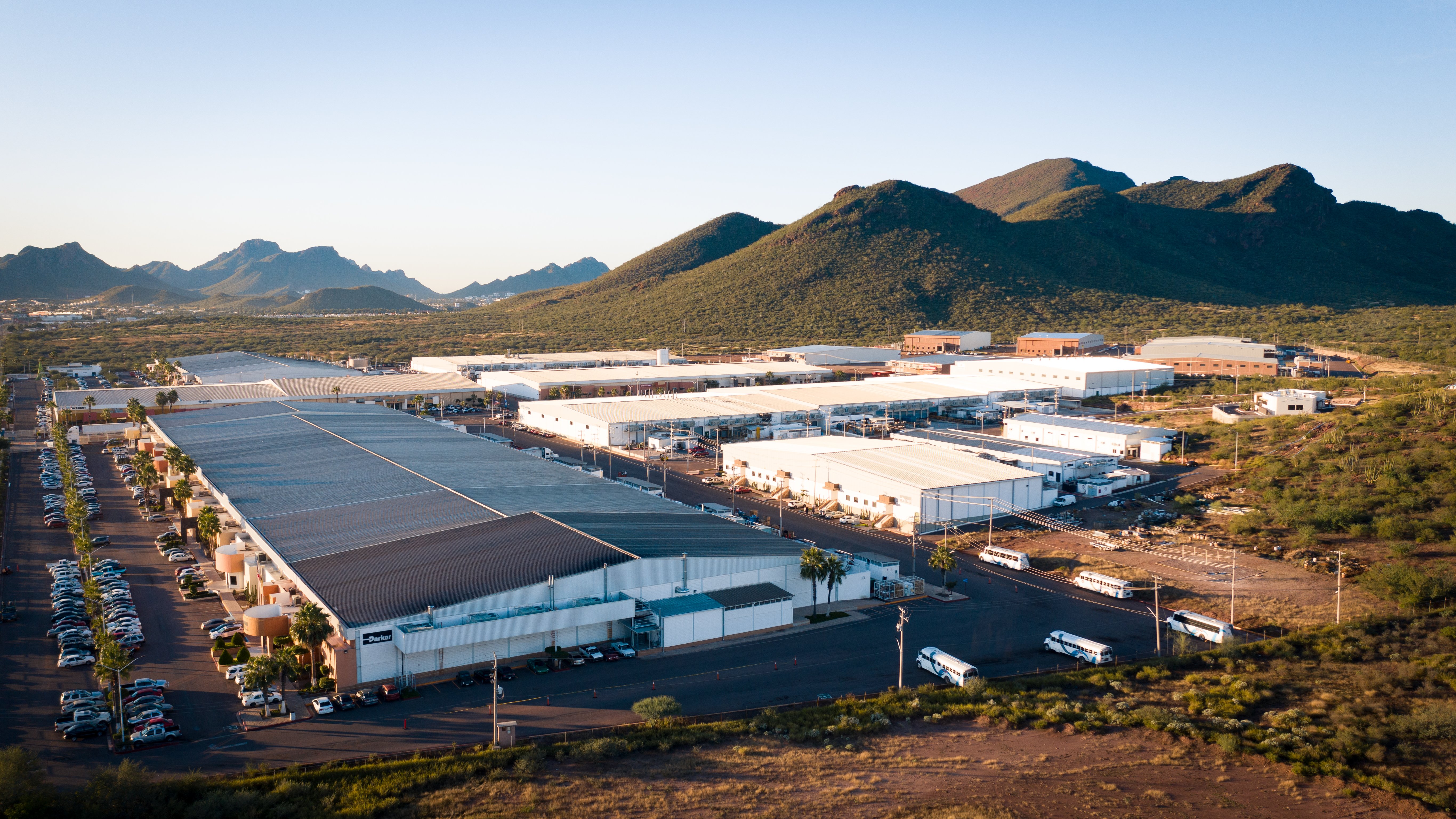 Mexico has become home to some of the medical device industry's most significant players, producing everything from pipettes and needles to pacemakers and respirators. Among these companies are both long-time industry leaders and more recent innovators in the medical device space.
Medtronic, which supplies an incredibly wide breadth of medical products, has been operating in Mexico since the 1970s. Tijuana is home to the global company's second-largest assembly plant, where approximately 4,000 workers assemble stent-grafts, catheters, and human heart-valve replacements. Medtronic also has a facility in Empalme, Sonora, in Tetakawi's Bella Vista Manufacturing Community.
Johnson & Johnson's Medical Devices and Diagnostics segment supplies a broad range of products used from fields as diverse as orthopedics, surgery, vision care, infection prevention, diagnostics, and sports medicine. The company has been in the Mexican market since 1936 and has increased its manufacturing presence here throughout that time. In 2016, the company launched a restructuring process that would shift more production to facilities in Mexico as part of a strategy for freeing up more resources and flexibility to develop innovative patient solutions.
Welch Allyn, a subsidiary of Fortune 1000 leader Hill-Rom, is one of the largest medical companies in Tijuana but has additional sites spread across Mexico. The company manufactures diagnostic devices, patient monitoring systems, and vital signs devices, and has invested considerably in the local market.
GE Medical Systems (GEMS) is a more recent entrant, having begun operations in Mexico in 1992. Today GEMS holds a position of leadership in the technology and quality of services provided to private hospitals and government institutions in the health sector.
The sector is also home to less well-known names, all of which contribute to the components in a broad range of devices for healthcare use.
Achieving high quality in Mexico's medical device manufacturing industry
Given the critical nature of these manufacturing processes, there are tough processes companies must go through to gain approval to sell these products. In Mexico, medical devices are regulated by the Federal Commission for the Protection against Sanitary Risk. Since 2001, the agency has set regulations around the import and export of medical products.
However, these devices are also carefully regulated by organizations such as the U.S. Food and Drug Administration's Center for Devices and Radiological Health, which regulates companies that manufacture, repackage, relabel, and/or import medical devices sold in the United States. In 2019 the FDA updated its approach to its regulatory review process to ensure the safe manufacture of all medical devices.
Given the full range of regulations through which these devices must comply—and their regularly changing stipulations—many companies opt to work with a partner experienced in regulatory compliance. Tetakawi's manufacturing communities offer complete compliance with international safety and process standards and also provides manufacturers with an IMMEX certification, skilled workforce, and economies of scale. Contact Tetakawi today to learn more about how you can quickly begin manufacturing medical devices in Mexico.

Subscribe
Sign up and stay informed with tips, updates, and best practices for manufacturing in Mexico.