Manufacturers weighing an expansion to Mexico may already know the advantages. But what about the disadvantages? Understanding potential trade-offs upfront can help you ensure you make the right decision for your organization.
Below, we provide an objective list of potential pros and cons of manufacturing in Mexico based on feedback we have received from other manufacturers. With this insight, organizations can determine whether the move provides the advantages they need to compete effectively in their industry.
Pros and cons of Mexico's manufacturing labor force

Pros:
Due to its lower cost of living, labor costs in Mexico remain highly competitive compared to the United States and many other countries.

In Mexican cities with particularly long histories in manufacturing, new manufacturers are more likely to encounter job candidates who already have manufacturing skillsets. These skillsets come both through on-the-job training and specialized vocational schools geared toward producing a workforce for specific manufacturing subsets.

Manufacturers in countries facing steep labor shortages have looked to Mexico to supply a stable workforce. Today, 66% of Mexico's approximately 128 million people are economically active, and this is projected to continue to increase steadily through 2060 before the population growth stabilizes.
Cons:
As in many nations, the minimum wage is rising in Mexico. However, few manufacturers offer minimum wage to employees with highly specialized skillsets. As a result, costs tend to remain highly competitive.
Some regions in Mexico, like Tijuana, Cuidad Juarez, and Monterrey, are starting to have labor shortages similar to those faced in the United States. This has led to increased turnover and higher wages.
Pros and cons of shipping goods to and from Mexico
Pros:
Mexico's proximity to the United States has always been one of its greatest advantages. Manufacturers in border cities have particularly easy access to the world's largest consumer market.

Mexico provides manufacturers multiple avenues for getting goods to and from the United States, including highway, railway, and deep-sea ports. With multiple Atlantic and Pacific ports, global manufacturers are also finding Mexico an excellent location.
Cons:
Manufacturers may have concerns about the security of their goods in certain states. Although 12,000 to 13,000 trucks cross the border between Nuevo Laredo and Laredo, Texas, each day, instances of violence can and do happen. Not only does this impact employees, but it impacts the cost of insuring freight.

In Mexico, there tends to be less easy visibility into a carrier's fleet size, operation classification, and the goods they're authorized to carry. To ensure you're not contracting with an unreputable company, manufacturers in Mexico should visit potential carriers in person.
For more tips, check out our podcast on Logistics and Shipping Considerations for Manufacturing in Mexico.
Pros and cons of industrial real estate in Mexico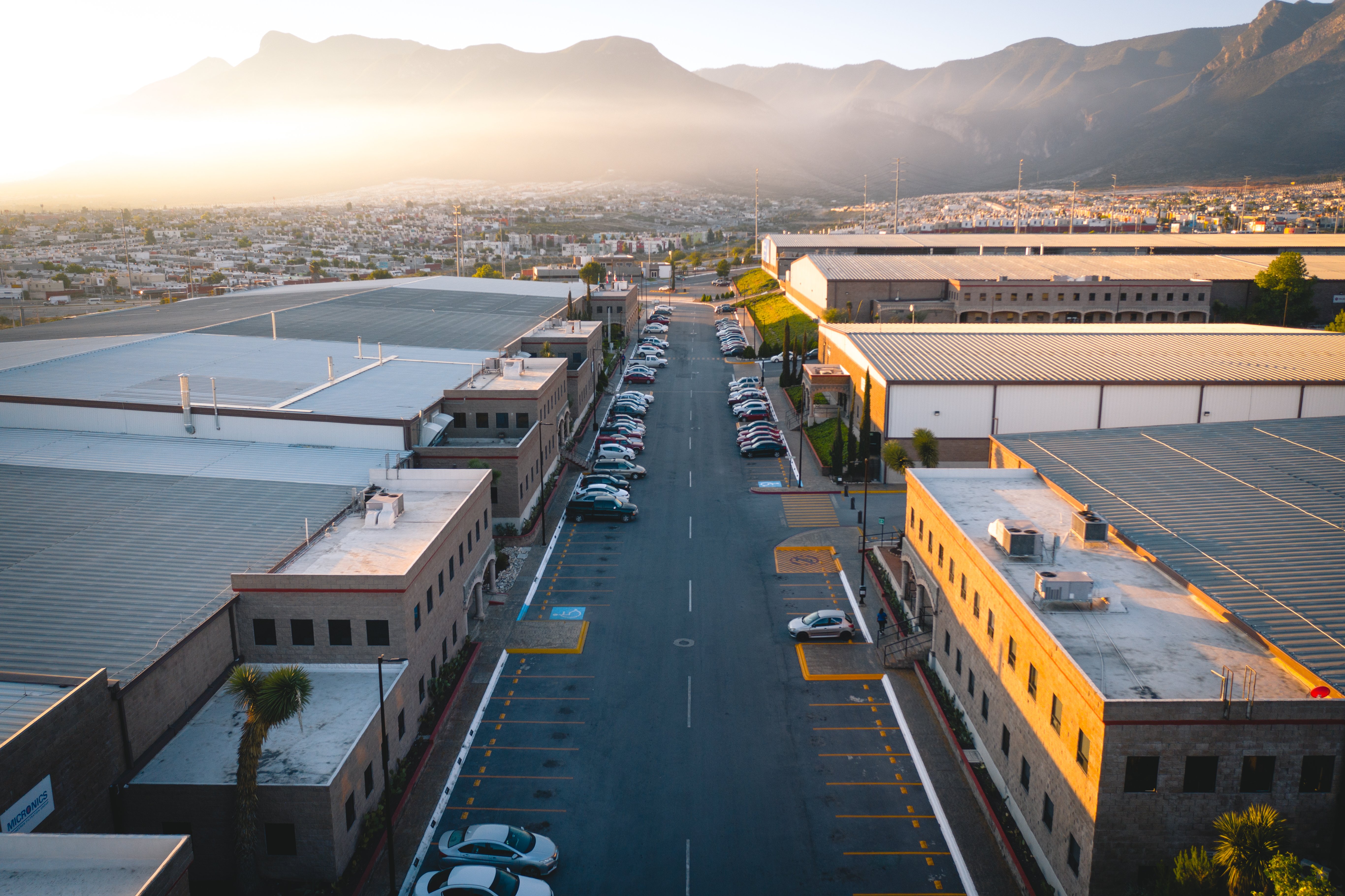 Pros:
Lease rates remain competitive in Mexico compared to many other countries. Triple net lease rates in Mexico for industrial properties could be as low as USD $0.52 per square foot per month and as much as USD $0.78 per square foot per month.

Due to the demand for manufacturing space, industrial construction is hot in Mexico. Manufacturers will be able to find amenity-rich, Class A industrial space in dedicated industrial parks throughout Mexico.
Cons:
As more companies look to Mexico as a solution to their business challenges, the border cities best known for nearshoring are finding that demand for industrial space is outpacing availability. Industrial parks in Tijuana are near full capacity. Ciudad Juárez has seen significant spikes in leasing prices. To offset these drawbacks, manufacturers may evaluate locations further to the south where real estate is readily available.
Pros and cons of operational costs in Mexico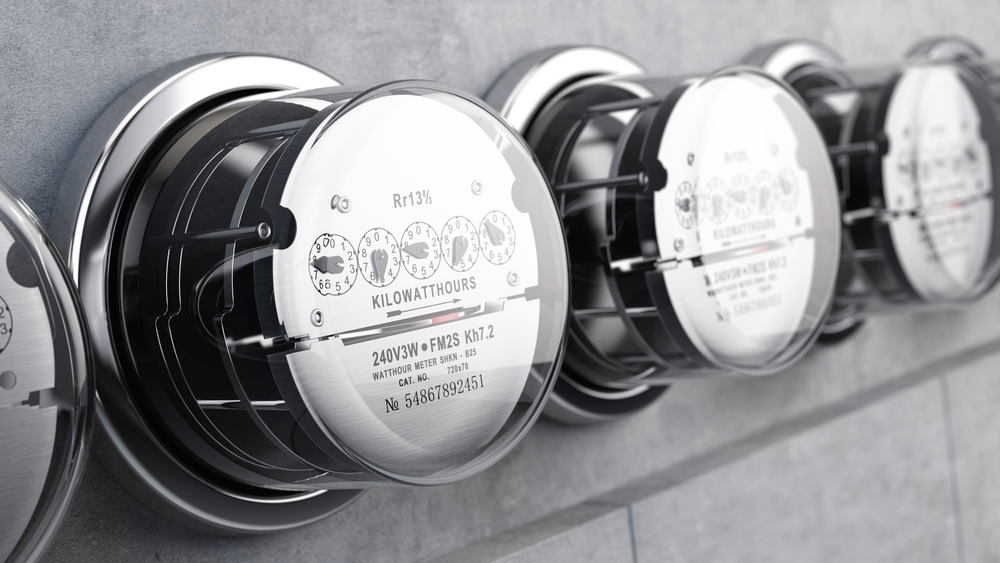 Pros:
Electrical costs average around $0.110 per kWh in Mexico, very close to the average cost for electricity in the United States or Canada. Other utility costs also remain fairly competitive with U.S. costs. For example, water and sewer averages around $0.007 USD per gallon, and Internet averages around USD $80 per month.

When it comes to connectivity, manufacturers will find that the nation's dense industrial clusters provide ample access to utilities.
Cons:
While Mexico began work to lower its oil, gas, and electricity costs in 2013, recent legislation has led to uncertainty around whether those costs will remain low. President Obrador has

called for a

stop to the oil and gas auctions that helped lower costs in the last decade. However, that is only a temporary move as the government waits to gauge results from investors thus far to ensure that the auctions have proven effective.

Not all industrial areas are fully serviced with natural gas. While pipelines are under construction to alleviate demand, manufacturers should focus on areas already well connected to a source of natural gas to prevent service disruptions.
Pros and cons of Mexico's regulatory environment
Pros:
Many of the regulations governing manufacturing in Mexico will be familiar to U.S. manufacturers. Requirements, and reporting expectations, will be fairly similar in many ways.

By working with a shelter service provider under the IMMEX program, manufacturers can offload much of the regulatory management. A shelter service provider can take on much of the process of navigating regulatory issues from startup permitting through recruitment and hiring and beyond.
Cons:
Estimates indicate it may take as long as seven to eight months to work through bureaucratic red tape and secure permits to operate independently in Mexico. Fortunately, much of this can be negated by working with a shelter service provider.

Mexico has a reputation for not enforcing rules laid out under the General Law of Ecological Balance and Environmental Protection (LGEEPA). However, enforcement is a costly challenge that plagues environmental organizations worldwide, including the U.S. Environmental Protection Agency. As in the United States, manufacturers in Mexico are expected to fully comply with all regulations and are at risk of costly fines if found in non-compliance.
Make your list
Depending on the nature of your business and your operational style, some of these pros and cons might tip the scales more certainly in one direction or another. Consider adding a numbered weight to the items listed above to help you determine where to dig deeper for information about safe, efficient, and affordable manufacturing in Mexico.
For more factors to help you weigh your investment decision, check out our blog, Manufacturing in Mexico: Everything You Need To Get Started.
Subscribe
Sign up and stay informed with tips, updates, and best practices for manufacturing in Mexico.