Pros and Cons of Manufacturing in Mexico
Manufacturers weighing an expansion to Mexico will have many considerations to juggle. There are budgetary issues, foreign regulations, and unknown customs around employee management. Before getting bogged down by details, it can help to take a step back and create an objective list of pros and cons. This preliminary aid can ensure you don't overlook any critical factors as you explore the possibility of setting up a factory in Mexico.
Below we examine five topics that frequently come up when manufacturers begin to investigate a move into Mexico.
Labor costs
Con: Mexico is particularly well known for the cost advantages it offers manufacturers, particularly around labor costs. However, that may be poised to change. In May 2019, Mexico's President Andrés Manuel López Obrador enacted a labor reform bill that set the stage for the U.S. passage of the U.S.-Mexico-Canada Agreement (USMCA) in January 2020. The law, which supports unionization rights for Mexican workers, is projected to ultimately increase wages. Uncertainty around wages can make accurate budget projections challenging for manufacturers looking to move operations offshore.
Pro: Low labor costs, coupled with highly skilled production, remain the greatest advantage of manufacturing in Mexico. The country's dense manufacturing clusters provide some initial training to many of these skilled workers; specialized vocational schools focused on meeting manufacturing demand provide the rest.
Despite the uncertainty around labor costs, the lengthy phase-in time for USMCA's requirements gives manufacturers ample time to slowly meet those expected wage increases that will support a stronger living wage for more skilled workers. Moreover, an April 2019 analysis of USMCA published by the U.S. International Trade Commission projected that wage increases would help companies retain more highly trained workers in Mexico while boosting overall productivity. Even small productivity improvements can generate larger sales volumes for manufacturers.
Utilities costs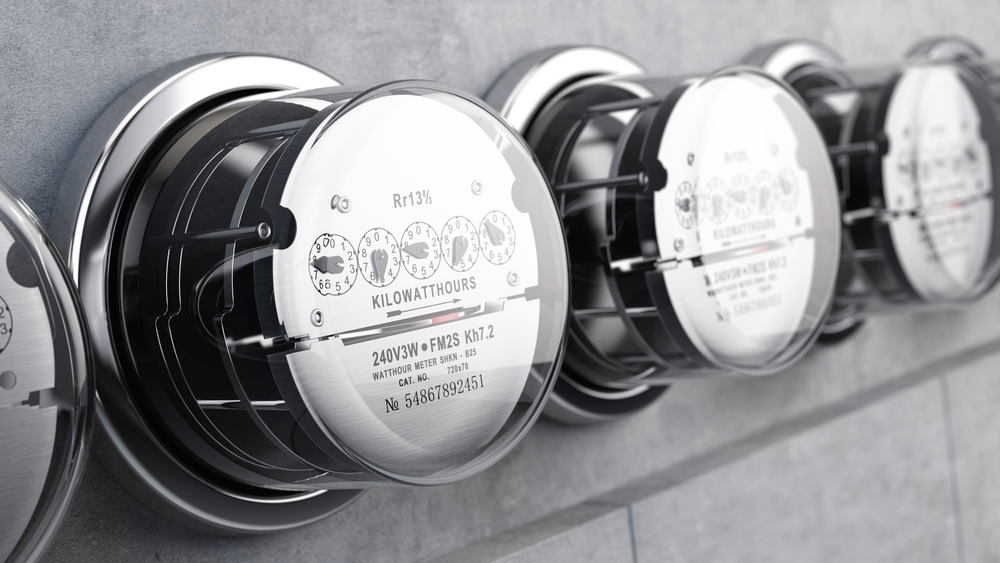 Con: While Mexico began work to lower its oil, gas and electricity costs in 2013, recent legislation has led to some uncertainty around whether those costs will remain at the lows seen since 2013. President Obrador has called for a stop on the oil and gas auctions that helped lower costs in the last decade. However, that is only a temporary move as the government waits to gauge results from investors thus far to ensure that the auctions have proven effective.
It's also important for manufacturers to understand upfront that not all industrial areas are fully serviced with natural gas. While pipelines are under construction to alleviate demand, manufacturers should focus on areas already well connected to a source of natural gas to prevent the risk of service disruptions.
Pro: Overall, electrical costs average around $0.110 per kwh, very close to the average cost for electricity in the United States or Canada. Other utilities costs also remain fairly competitive with U.S. costs. For example, water and sewer average around $0.007 USD per gallon, and Internet averages around USD $80 per month.
When it comes to connectivity, manufacturers will find that the nation's dense industrial clusters provide ample access to utilities--as well as a local supply chain, trained employees and other excellent resources.
Environmental protection
Con: Mexico faces environmental challenges that include air and water pollution. On top of that, it has gained a reputation for not enforcing rules laid out under the General Law of Ecological Balance and Environmental Protection (LGEEPA). Enforcement is, after all, a costly challenge that plagues environmental organizations worldwide.
Pro: Mexico, with the cooperation of corporations and international partners, is making strides in addressing environmental issues.
For example, USMCA includes a chapter on the environment that lays out enforceable obligations to address pressing environmental issues such as air quality and marine litter. In Nov. 2019, representatives of the Border 2020 program, a joint effort between the U.S. Environmental Protection Agency and Mexico's Secretariat of Environment and Natural Resources (SEMARNAT), met to discuss achievements. Since 2013, the program has implemented 74 projects around issues including air quality, promotion of environmental health, response to environmental emergencies and wastewater treatment.
Meanwhile, the German-Mexican Energy Partnership supports an exchange of best practices among stakeholders to achieve their respective 2050 clean energy goals. Together, the two groups work to address shared challenges, such as climate change, and develop technological and economic solutions for improved energy transitions.
Manufacturers are also making commitments to sustainability in Mexico. SunPower solar panel manufacturing facility in Mexicali is the industrial location in Mexico to be third-party verified as landfill-free. Fifty percent of Nissan's Aguascalientes Vehicle Assembly Plant is powered from renewable sources including wind power and landfill gas. Audi's Mexico facility produces no excess wastewater. And that's just the tip of the iceberg.
Worker safety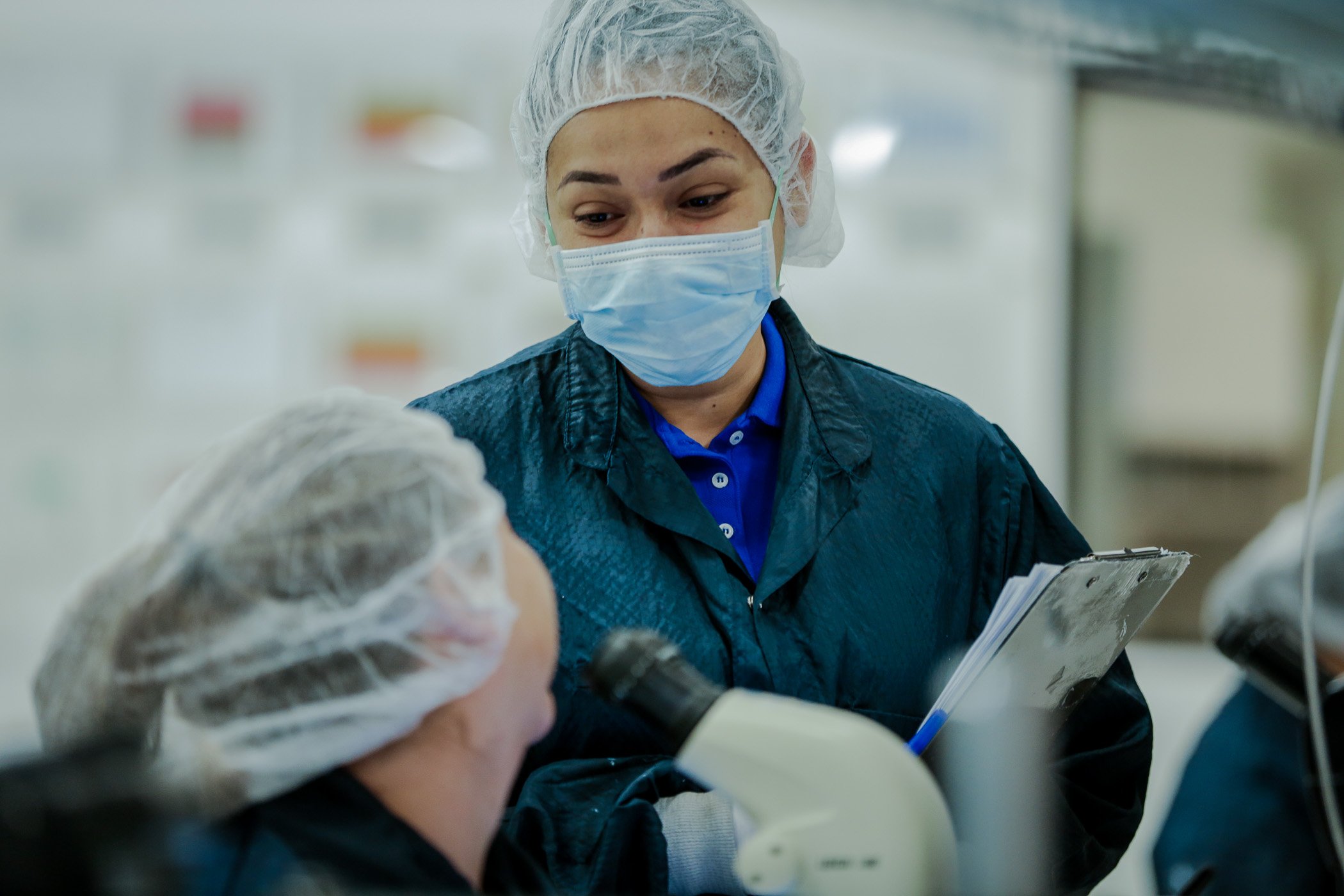 Con: Criminal activity, particularly in the border regions, can be seen as a deterrent for manufacturers. Although FreightWaves reports that 12,000 to 13,000 trucks cross the border between Nuevo Laredo and Laredo, Texas, each day, instances of violence can and do happen, if infrequently. Not only does this impact employees, but it impacts the cost to insure freight.
Pro: As one would in working anywhere, individuals coming into Mexico should exercise common sense. "The number of incidents is very small," Carlos Barron, a 25-year veteran of the FBI and founder of security company US Traveler Assist, told Business Insider. Violence varies across the country, with many regions being as safe if not safer than traveling in the U.S. or Europe. By speaking with local authorities and understanding specific regional threats, foreign investors can make smart decisions about where to invest and how to keep their workers safe.
Regulations and permitting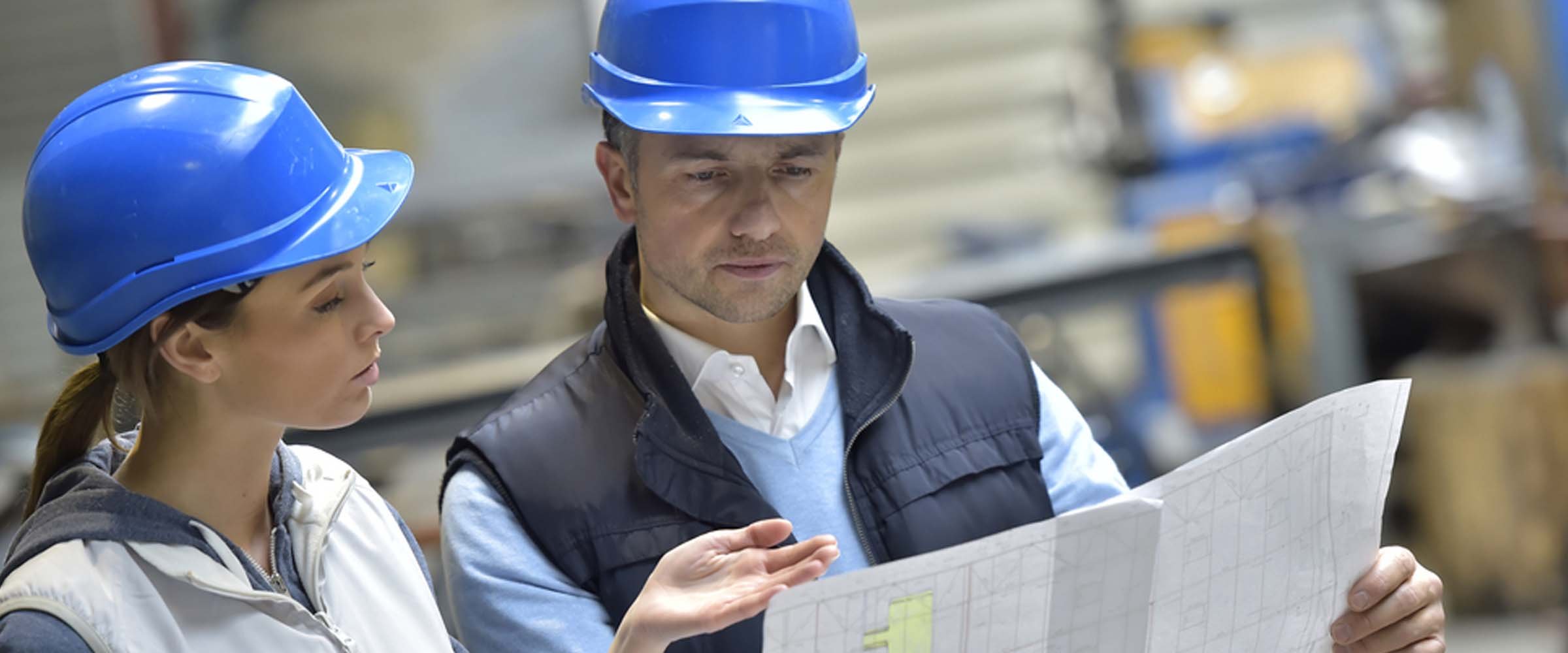 Con: Securing permits and working through bureaucratic red tape to launch a manufacturing operation can be daunting. Estimates indicate it may take as long as seven to eight months to work through this process.
Pro: Foreign direct investors don't have to tackle the red tape themselves. By working with a shelter service provider under the IMMEX program, manufacturers can halve the time it takes to set up operations. A partner experienced in maquiladora establishment and management can help company leaders quickly navigate regulatory issues. Better still, companies have several options from which to choose to get the level of control desire from a shelter service provider.
Make your list
Depending on the nature of your business and your operational style, some of these pros and cons might tip the scales more certainly in one direction or another. Consider adding a numbered weight to the items listed above to help you determine where to dig deeper for information about safe, efficient and affordable manufacturing in Mexico.
For more factors to help you weigh your investment decision, download Tetakawi's free ebook, Questions to Ask About Manufacturing in Mexico.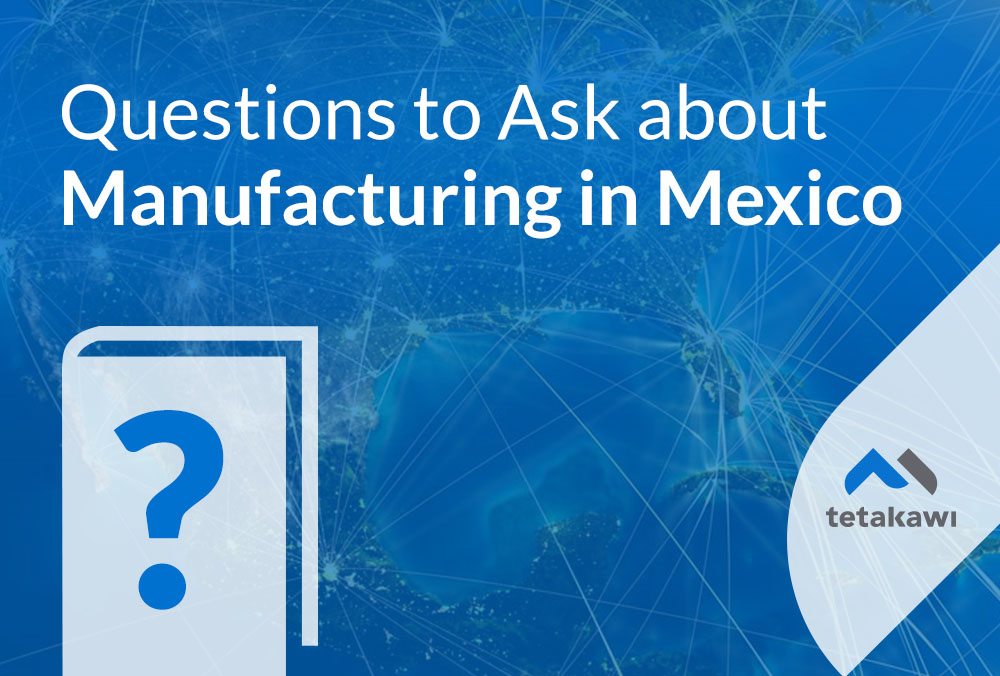 Start your journey into Mexico today!
50+ Questions to ask before expanding into Mexico
Thinking about expanding into Mexico? Step 1 of your due diligence process is answering all of these questions. Over the last 33 years, thousands of companies have used this guide to accelerate their expansion into Mexico.