Expanding to Mexico has been a focus for many manufacturing companies. The North American Free Trade Agreement and the more than 40 countries have a deal in place with Mexico that allows production materials and finished goods to flow into and out of the country, tariff free. The government has also implemented initiatives to make it easier for companies to build their own factory, use a contractor, work with a shelter service provider, or go into a joint venture.
"Mexico is on the fast track to becoming one of the most essential manufacturing nations in the world."
Mexico's Skilled Labor Force
One of the biggest benefits for companies manufacturing in Mexico is its highly skilled and technically proficient workforce. Decreased labor costs are attractive to foreign companies looking to manufacture products in Mexico, but they don't reflect the quality of the product, or the efficiency of the operation. Foreign companies that produce consumer goods in the country will typically get much more than they actually pay for, given the technical proficiency of the Mexican workforce.
Tech Savvy Employees
Mexico's workforce embodies 63% of the working population of workers ages 15 - 60. Many of these people live in urban areas, or around commercial hubs. The STEM fields are most popular among Mexican students with 35% of new entrants into the field in 2015. Private and public training centers are also available for people to take advantage of and work in burgeoning sectors including IT, manufacturing, and the services industry.
"Mexico used to be a country that produced T-shirts and jeans and shoes," Christopher Wilson, a senior associate at the Mexico Institute of the Woodrow Wilson Center in Washington, DC, told the Journal of Commerce Magazine. "Now it's a country that produces cars and airplanes."
Competitively Low Manufacturing Workforce Costs
At one point, China was the offshoring destination of choice for companies looking to capitalize on low-cost, high-quality manufacturing in a foreign land. However, over the last few years, China has begun to lose its grip as Mexico aggressively positions itself to be the first choice for foreign companies looking for an offshoring home.
"We are very familiar with the cost structure, skilled labor and quality of Mexico-based facilities," Brian Brockman, senior manager of corporate communications for Nissan North America, told Customer Experience Report. Not new to Mexico's skilled labor force, Nissan is one of the many recognizable auto manufacturers that have a presence in Mexico and is currently in the process of expanding its operations in the country.
"The knowledge of these critical requirements gave us confidence in choosing Mexico for construction of our newest facility. We chose Aguascalientes specifically due to its proximity to Nissan's existing manufacturing plant in the same state, thus facilitating good access to skilled labor and supply network," Brockman said.
Citing Reuters, Customer Experience Report wrote that as much as $10 billion is being invested by automakers to improve Mexico's overall vehicle production infrastructure. Audi is in the process of constructing a $1.3 billion factory to produce its vehicles in San Jose Chiapa. This underscores how pleased these organizations have become with the ability of the labor force in Mexico to produce finished goods that are of exceptional quality on a consistent basis.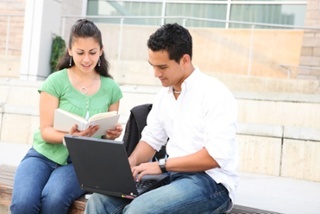 The Future of Labor in Mexico
The influx of foreign companies making substantial capital investments to improve Mexico's manufacturing capabilities has had a positive effect on the country's economy. According to Trading Economics, in April of 2017, the rate of unemployment in Mexico was 3.4%. The website wrote that since 1994, the average unemployment rate has been 3.7%. Overall, Mexico's unemployment continues to stay stable as the manufacturing industry advances.
Workforce Education
One of the contributors to Mexico's robust labor force is the education of the people living there. The government has implemented a number of initiatives, including adding certain curriculum to college coursework that will help groom the country's next generation of technical workers. There are even trade schools being constructed that focus on the skills that people will need to work in certain industries, such as manufacturing.
According to the OECD Better Life Index, 36 percent of adults between the ages of 25 and 64 have earned their high school diploma or equivalent, and Business Insider wrote that the college graduation rate in the country is 22 %.
While both figures may seem low on the surface, these numbers are expected to show some improvement as the workforce demographic shifts to millennials who have a much higher proficiency for technology than their previous generational counterparts.
In addition to being one of the fastest-growing economies, Mexico is on the fast track to becoming one of the most essential manufacturing nations in the world as well. From NAFTA to labor costs that are more competitive than any other country, Mexico is attracting attention from a variety of foreign organizations. It's not unreasonable to assume that their profile will continue to rise in the eyes of many companies.
Subscribe
Sign up and stay informed with tips, updates, and best practices for manufacturing in Mexico.