In December of 2019, Toyota's Mexico division confirmed that its new manufacturing plant in Apaseo el Grande, Guanajuato, would commence operations. The plant will produce Toyota's flagship model of pick-up truck, the Tacoma, and many of the components will be sourced from Toyota suppliers in Mexico's Bajio region.
In the following article, we'll be taking an in-depth look at Mexico's newest automotive manufacturing plant. We'll go over the recent history of the Toyota Motor Manufacturing plant in Guanajuato, and we'll also discuss the direction it might be going in the future. Finally, we'll analyze what makes the Bajio (Queretaro, Guanajuato, and Aguascalientes) such a popular manufacturing location for OEMs and their Tier 1, Tier 2, and Tier 3 automotive suppliers in Mexico.
The Story of the Plant
While the Toyota Motor Manufacturing plant in Guanajuato is a relatively recent addition to the manufacturing landscape in Mexico, hopes are high for the levels of productivity it may reach. With Toyota aiming to create 100,000 trucks every year at its location in Apaseo el Grande — a municipality that borders Querétaro, which itself is well known for being an automotive manufacturing hotspot — the potential growth for the company is enormous.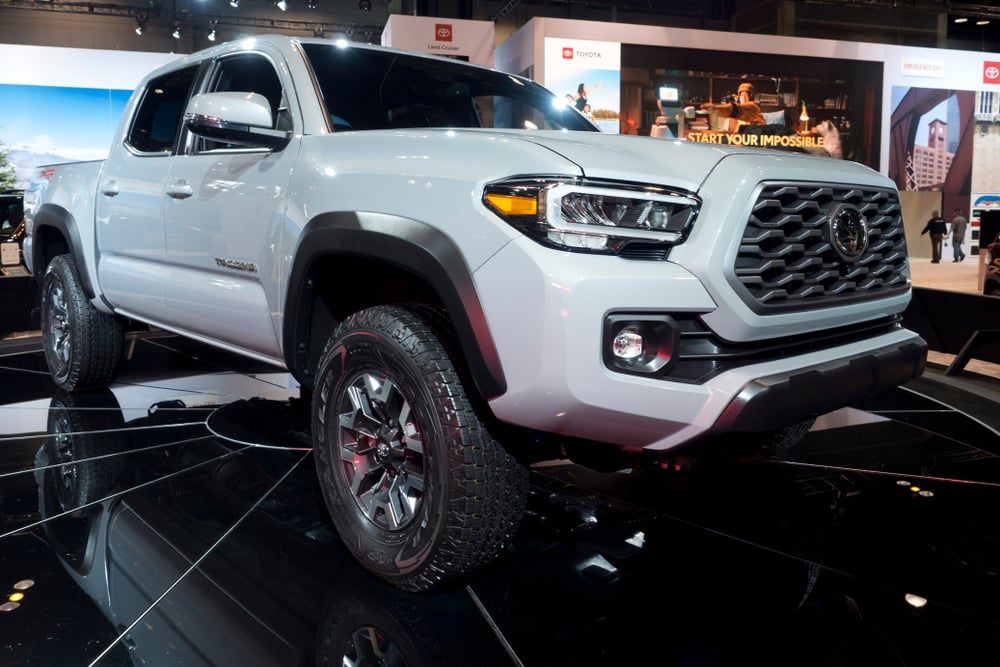 Tom Sullivan, president of Toyota Motor Sales Mexico, acknowledged that 2020 could be just the latest in a series of challenging years for the automotive industry. Even though Toyota has a 7.9% share of the domestic new car sales market (placing it fourth overall), things are far from straightforward. For some companies, such as Volkswagen and KIA, manufacturing figures have been declining. For others, like Mazda and BMW, things have been picking up. When it comes to the future of the automotive manufacturing industry, it's clear that location is hugely important, which is no doubt why Toyota chose Apaseo el Grande as the location for its manufacturing plant in Guanajuato. The Bajio region will provide Toyota with access to a cost-effective workforce, as well as a robust supply chain of automotive suppliers in Queretaro, Guanjuato, and Aguascalientes.
Model History
The Toyota Motor Manufacturing plant in Guanajuato promises to build an incredible number of vehicles every year. They're focusing solely on the Tacoma for the moment, but that range might well be expanded in the coming years, especially if this first venture goes well. The Tacoma itself is not a straightforward car to manufacture. It's a high-quality pickup truck that promises to meet the complex demands of both the domestic and North American markets.
Therefore, it should come as no surprise that the Toyota Motor Manufacturing plant in Guanajuato is every bit as state-of-the-art as the car it intends to build. This plant will make use of all the latest techniques in automotive manufacturing, with workers being assisted by smart machines and computer systems. The work itself will take place within an elegant production pipeline designed to maximize productivity and efficiency. Production support will be provided by a number of different Toyota Tacoma suppliers in Mexico.
There are no two ways about it: producing 100,000 Tacomas a year is a lofty target, particularly given the fact that the plant is just getting started. But although the objectives are ambitious they're not necessarily unachievable, and there are good reasons to believe that the goal of 100,000 vehicles is possible.
Juan Francisco García López, president of Toyota Motor Manufacturing in Guanajuato, mentioned in his press briefing one important aspect to consider when it comes to building cars in Mexico — pride. Mexican workers are famous for taking a huge amount of professional pride in what they do. The fact that the cars they build with their own hands will be available in the domestic market is just one more piece in the overall puzzle which has given Toyota the optimism to aim so high.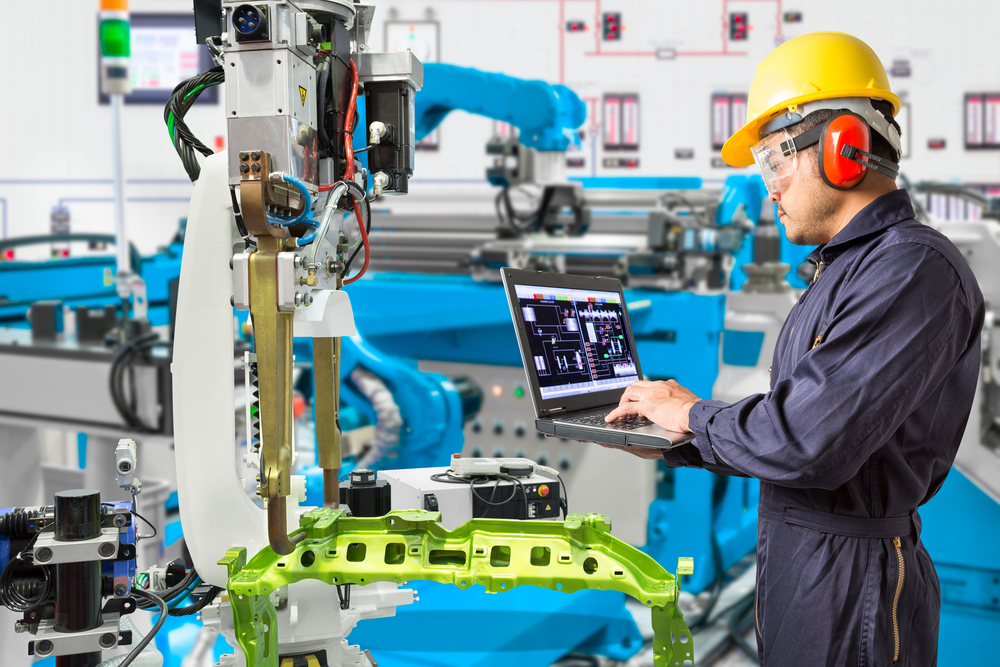 Mexico: The Ideal Place to Build Cars?
Even as sales of certain models have been falling, Mexico continues to grow in strength as a place to build automobiles. Stability has returned to the industry — particularly since the signing of the USMCA trade agreement — and it shows no sign of disappearing anytime soon. Foreign investments have been pouring in, and vehicle output has been growing year on year. But what is it exactly that makes Mexico such a great place to build cars?
Mexico boasts one of the most impressive automotive industry workforces in the world. With more than 800,000 highly-skilled workers who perform their jobs for competitive salaries, Mexico has had no trouble catching the eye of multinational heavyweights so far, and will surely continue to do so in the future. Mexico's automotive workers are known for their diligence, intelligence, and work ethic. This makes them the ideal choice for a job which often requires performing complex tasks and working hard for long periods at a time.
It's an aspect of Mexico that the country prides itself on, and with good reason. The Toyota Motor Manufacturing plant in Guanajuato aims to take advantage of the terrific commercial possibilities to be had with such a well-trained workforce. In doing so, they join Ford and other big names in the business in launching new plants in the country.
With manufacturing productivity on the rise, there's good reason to think it's the perfect time to consider setting up a plant in Mexico to supplying parts to the likes of Toyota. Toyota Tacoma suppliers in Mexico have been eagerly awaiting the beginning of the plant's operational life, but there are always more ways Toyota can be supported in Mexico. The possibilities are staggering. However, in order to take advantage of the stellar business environment, you'll need to make sure you work with a partner who understands the commercial landscape, can provide the support you need, and can handle the kinds of administrative pitfalls you could encounter along the way.
How Tetakawi Can Support Your Journey
Tetakawi, with 33 years of experience helping companies expand into Mexico, can help you to set up a factory in Mexico to support Toyota in a few different ways. The first of these includes Start-Up Support Services. The best way to ensure a seamless expansion into Mexico is to make sure that all of your bases are covered from the start. This includes site-specific details, such as legal requirements, Customs compliance, and workforce integration.
The Start-Up Support Services we offer automotive companies in Mexico cover four main areas:
Prepare. We'll help you to plan your expansion into Mexico by configuring the legal and organizational support structures you need ahead of time. This way, all risks will already be assessed, and your supply chain, logistics, and HR structures will already be in place
Launch. This step of the process involves executing your chosen plan from start to finish, and incorporates real estate and utility infrastructure, recruitment, and production necessities.
Operate. By advising you continually throughout your operational period, you'll get support from Tetakawi with regards to retaining employees and managing risk. We'll also help you to develop a robust support network to safeguard you against any future risks.
Thrive. The start-up support from Tetakawi doesn't stop once you get going. We'll continue to provide ongoing assistance throughout the lifespan of your operation. This includes reducing operating cost, handling customer-needs inclusion, and transitioning any outsourced functions that may be in place.
Tetakawi can also provide automotive companies with shelter services in Queretaro and Guanajuato. Shelter services are the quickest and most cost effective way to set up a factory in Mexico.
With more than three decades of experience — and six domestic shelter service locations — Tetakawi has the know-how to help you get off the ground, and the track record to prove we can deliver on what we promise. If you have any further questions about how partnering with Tetakawi can help you expand into Mexico and become a supplier to Toyota in Guanajuato, contact our friendly and experienced team today to learn more.
Subscribe
Sign up and stay informed with tips, updates, and best practices for manufacturing in Mexico.