Manufacturing in Arizona is hot, with several notable megaprojects scheduled to come online in the near future. From semiconductor, battery, and electric vehicle plants to chemical and specialty glass manufacturing, a number of industries are moving into Arizona and Phoenix in particular.
While it's true that Arizona is facing a huge influx of manufacturing, the state has long been a source of aerospace innovation, among other manufacturing sectors. One of the reasons for Arizona's robust industrial sectors is its proximity to supply chain partners across the border in Sonora, Mexico.
As more companies evaluate a move into Arizona, it is even more important to understand the synergies that connect the Arizona and Mexico manufacturing industries. Companies may find that a location in Mexico helps them support the growing Arizona industry at a much more affordable rate. Below, we provide a breakdown of the cost of manufacturing in Mexico vs. Arizona to help you determine if manufacturing in Mexico might be right for you.
Workforce challenges in Arizona
Much of the manufacturing shift in Arizona is a result of a migrating population. The 2021-2022 census revealed that Arizona saw the 5th largest population increase in the country. As much as 20% of that population growth has come from households moving from California. While Arizona long held a reputation as a retirement destination, this latest influx is largely younger individuals who have just completed their education. This is providing much of the workforce for Arizona's manufacturing boom.
However, there remain hundreds of manufacturing projects still in the pipeline. As more factories come online, it will put additional strain on the already intense effort underway to build up the state's available workforce.
In October 2022, Arizona saw the fastest year-over-year manufacturing job growth in the nation, adding more than 15,000 manufacturing jobs through November. With this growth came further wage increases to an average of $30.61 per hour compared to $28.71 in 2021. Wages may continue to increase to attract workers from other industries facing similar growing pains as a result of the shifting industries and population.
Manufacturers considering capitalizing on the Arizona manufacturing boom may find a location in Mexico provides the same supply chain proximity benefits at a more affordable overall cost.
Cost of manufacturing labor in Arizona vs. Mexico
Wages are the leading cost factor, where manufacturing in Mexico provides companies with an advantage. Production labor that might average $17.27 per hour, without benefits, in Phoenix is approximately $6.27, fully fringed, in Mexico.
Direct Labor Costs in U.S. versus Mexico

fully fringed hourly wages listed in USD

Position

U.S. (National averages based on data from the Bureau of Labor Statistics)

Mexico (National averages based on data from Tetakawi)

Unskilled direct manufacturing labor

$17.42

$4.55

Welders

$20.65

$6.87

CNC operator

$22.23

$6.96

Machinists

$23.57

$8.10

Quality control auditor

$17.21

$5.82

CNC Programmer, Technician

$29.33

$8.09

Production manager

$56.62

$46.11
There are, of course, some variations in wages across Arizona and, on a much larger scale, Mexico. For example, you might expect to pay $17.80 per hour to a production worker in the Phoenix suburb of Glendale compared to $14.73 per hour for the same position in Yuma. In Mexico, those higher wages would be in locations alongside the U.S.-Mexico, where unskilled manufacturing labor might earn an average of $6.17 per hour. By traveling south to Hermosillo, Sonora – a mere three-and-a-half-hour drive from the Arizona border city of Nogales – manufacturers can expect to offer wages closer to $4.15 per hour.
Cost of industrial real estate in Arizona vs. Mexico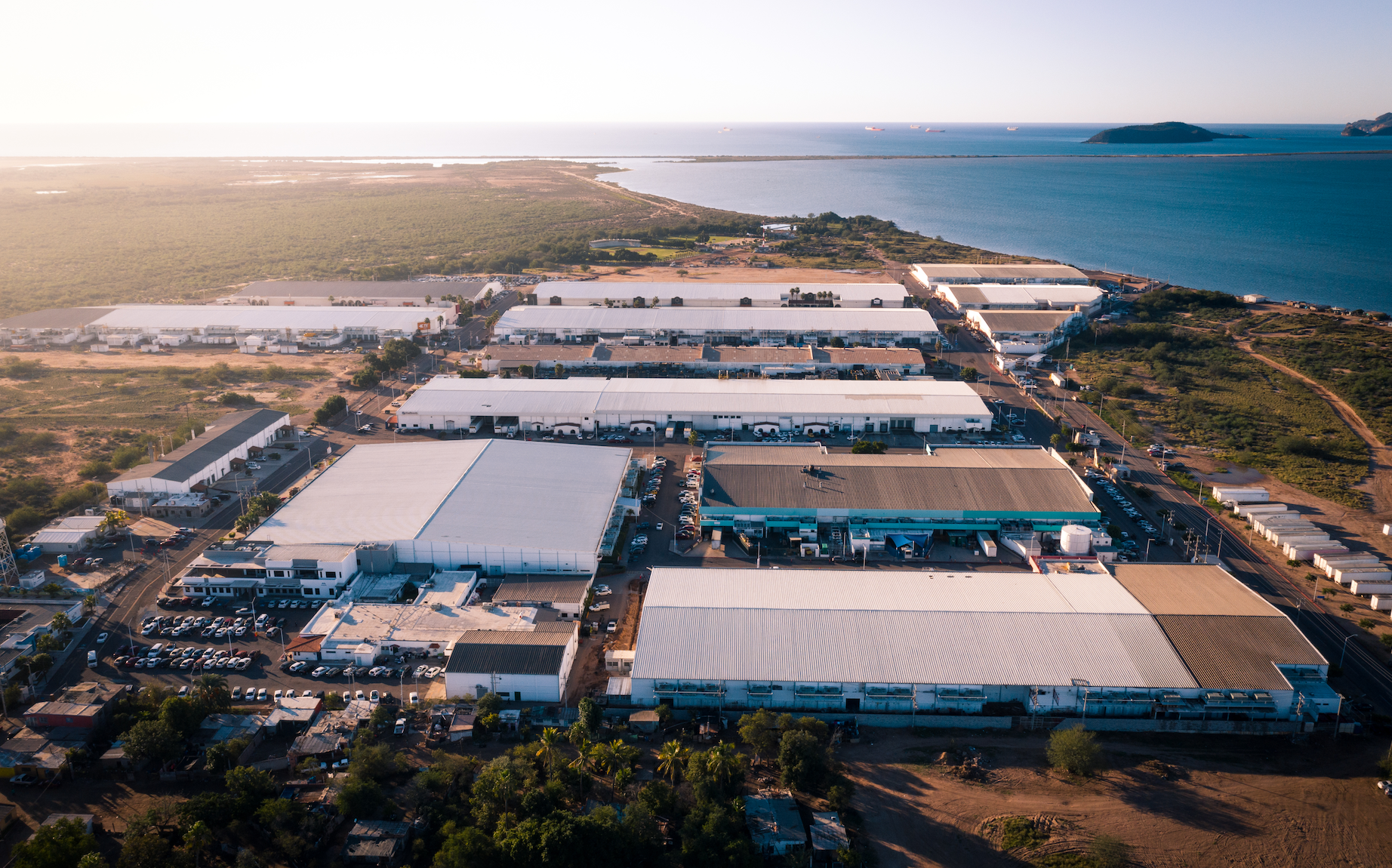 Given Arizona's rapid growth in manufacturing, it's perhaps no surprise that industrial real estate is being added at record levels. Avison Young reports that Phoenix set historic levels in 2022 when it delivered a record 26.7 million square feet of inventory – a 96% increase in deliveries compared to 2021. Activity in the first quarter of 2023 indicates another record-setting year ahead, with 44.5 million square feet of industrial space under construction to meet Phoenix's manufacturing demand.
Despite the influx of manufacturing, warehouse, and distribution space, rental rates also continue to increase. The rental rates for industrial properties in Phoenix averaged $11.15 per year in 2022, up 18.5% over the 2021 average asking rate of $9.41.
Typical Monthly Industrial Building Lease Rates in Mexico vs. Arizona

Mexico

Triple net rates are given per month per square foot in USD

Arizona

rates are given per month per square foot in USD

Mid

High

Mid

High

$0.52

$0.73

$0.92

$1.06
Sources: Data from Tetakawi, Avison Young, LoopNet, Colliers, JLL
The cost of Class A industrial real estate in Mexico is overall highly competitive compared to the rents found in Arizona and Phoenix in particular. This is the case even when factoring in the transportation of goods. Many affordable manufacturing clusters in Mexico provide easy proximity to Arizona-based partners.
While triple net lease rates for industrial properties in Mexico vary based on factors such as availability of infrastructure and proximity to services, manufacturers can find significant savings with a Mexico location.
For a comprehensive overview of operational costs in Mexico, listen to our podcast below:
Optimize your cost structure by manufacturing in Mexico
Arizona has provided an excellent alternative to more traditional U.S. manufacturing locations, as its new nickname as "the Silicon Desert" indicates. But many manufacturers may find they can better position themselves for long-term success with a strategic and cost-effective, location in Mexico. The strong connectivity between Arizona and Sonora, among other Mexican states, is a not-so-closely guarded secret – and one that can pay huge dividends for manufacturers.
To better understand how manufacturing in Mexico can reduce your operational costs, we invite you to contact us to get started on finding the right site for your manufacturing needs.
Subscribe
Sign up and stay informed with tips, updates, and best practices for manufacturing in Mexico.