Queretaro, although one of Mexico's smallest states, is one of the most significant contributors to the country's manufacturing output. Manufacturing is the source of 18% of the state's GDP, and has helped drive a 5.7% increase in state GDP for five years running. The state's strong industrial sector—and excellent quality of life—has helped attract an influx of workers from other states and countries, seeking work in manufacturing facilities for the aerospace and automotive industries, among others. Add to this the high level of technical school and engineering graduates, and it's easy to see why more manufacturers are investing in Queretaro.
The real question is, with Queretaro attracting more manufacturers, how is a company to stand apart? Below we'll explain why more manufacturers are considering Queretaro, and how companies can strategically prepare a launch that maximizes these benefits.
Why Queretaro is attracting manufacturers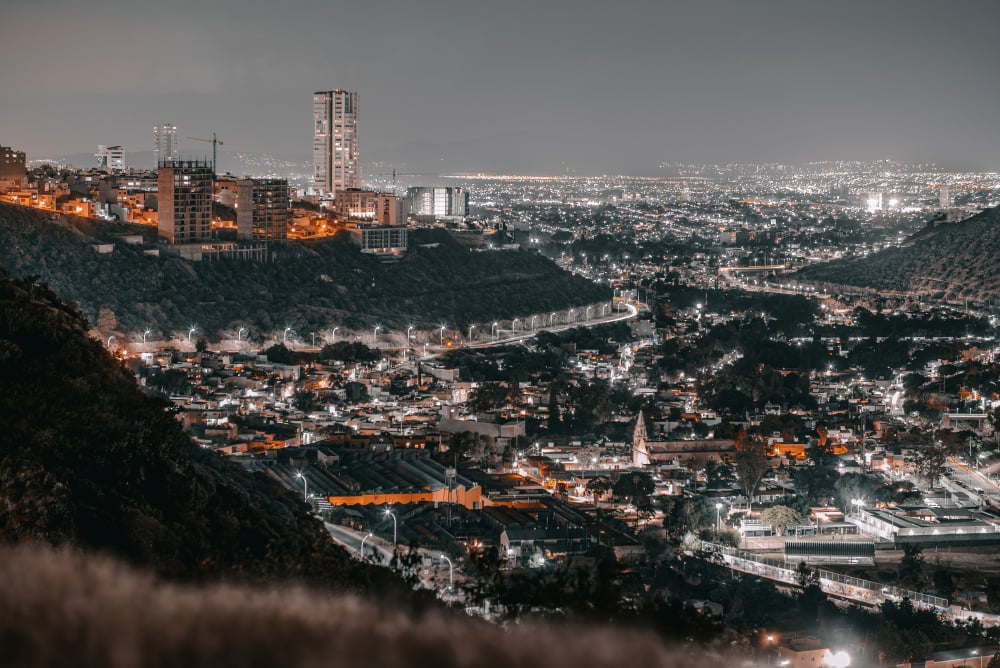 One of the leading reasons manufacturers find Queretaro an excellent location for manufacturing is its well-established industrial clusters, which for decades have attracted infrastructure investments, people and suppliers.
In particular, Queretaro is home to robust automotive and aerospace industries. The state is home to more than 100 Tier 1 automotive companies and 200 Tier 2 manufacturers and two aerospace OEMs, and over 25 Tier 1 and Tier 2 suppliers to the aerospace industry.
The resulting strong focus on developing an experienced workforce for these industries has led to the growth of 41 technical schools and 74 higher education institutions. The Aeronautic University of Queretaro has matriculated more than 8,000 graduates through its technician, engineering, and Master's degree programs. More than 50 public and private R&D centers help drive innovation to support complex manufacturing processes.
As this manufacturing center has grown, it has helped garner interest from nearby workers. Each day, more than 60 people move into the state. Queretaro's population has consistently grown in recent years, recently topping 1.3 million, with 2.03 million people across the state. Manufacturers take note that the average age of this growing workforce remains around 27 years old.
Of course, it's not just work that has attracted people to move into Queretaro. The state is well known as one of the safest places in Mexico, and it offers an excellent quality of life that has further made it an attractive location for foreign manufacturers.
A strategic approach to your Queretaro investment
Queretaro is a popular center for investment today, so it is important that foreign manufacturers take a strategic approach to their launch. Factors to consider include the following:
1. Speed to market
Manufacturers looking to stand apart from the competition understand that the timing of your operational launch can be critical. However, launching a new operation in a foreign country can come with its share of regulatory hurdles and unknown factors. This is an area where a partner like Tetakawi offers manufacturers a significant advantage. By working under the umbrella of a shelter services provider, foreign investors can focus on ramping up operations in a ready-to-lease Class A industrial space while their shelter provider recruits a skilled workforce and begins creating the regulatory framework within which you will operate.
2. Site selection
Queretaro has a fairly central location in Mexico, just over 130 miles north of Mexico City, 570 miles from the U.S. border, and with access to two Pacific and Atlantic Ocean ports within a 403-mile radius. It's an ideal location—but finding the right site within the state is still important.
Manufacturers must weigh the tradeoffs of locating within an urban region where, for example, workers may be abundant but expect more competitive pay, versus a lower cost suburb where infrastructure may be less readily accessible.
3. Cost incentives
Mexico is a prime destination for offshore manufacturing in part because of the government's willingness to support those investors who will help put its people to work. Queretaro is no different. The state may offer incentives to interested investors. However, going into these negotiations without prior experience manufacturing in Mexico could mean leaving potential benefits on the table. Working with an intermediary like Tetakawi can help manufacturers better negotiate for the types of financial incentives that have attracted so many companies to Mexico.
Queretaro has set a process for applying for state-funded incentives. Going into this process with clear expectations for what is possible can give you an edge. If you're ready to take this next step and explore the possibility of investing in Queretaro, contact Tetakawi today.
Subscribe
Sign up and stay informed with tips, updates, and best practices for manufacturing in Mexico.