Appropriate site selection is a critical first step to launching a low-cost manufacturing operation, and there are many factors to consider (and traps to avoid). While the more affordable logistics of shipping from Mexico are a powerful enticement for many manufacturers, they do come with some potential regulatory hurdles. By working with a shelter service provider experienced in navigating bureaucratic red tape, manufacturers can identify a site that will enable them to get products quickly to market while supporting long-term futureproofing. To start planning your expansion, contact Tetakawi today and get a free estimate of your payroll costs in Mexico.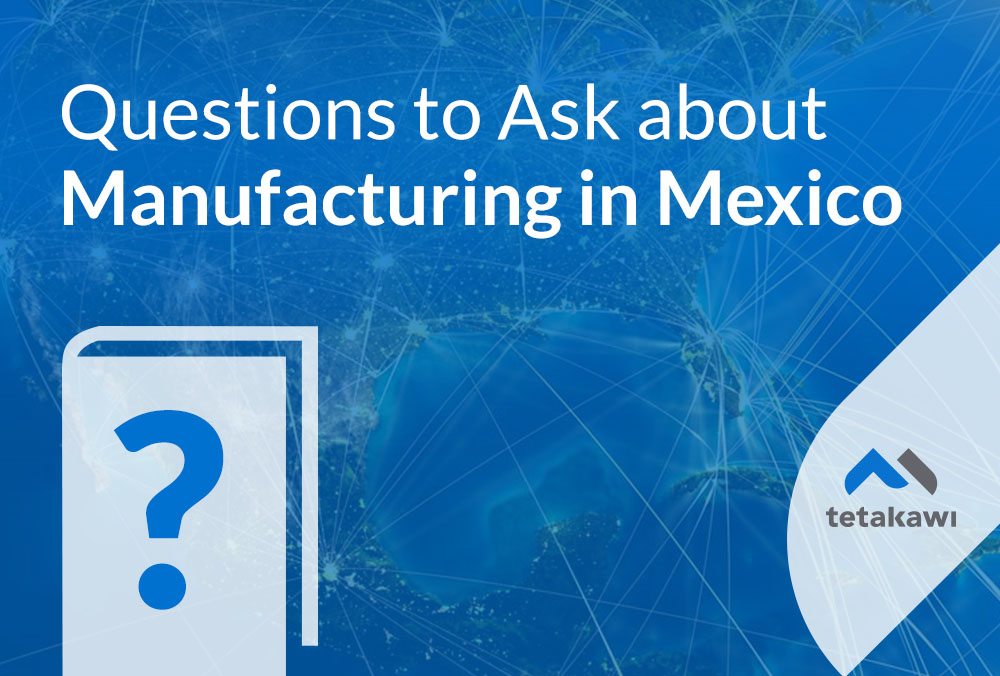 Start your journey into Mexico today!
50+ Questions to ask before expanding into Mexico
Thinking about expanding into Mexico? Step 1 of your due diligence process is answering all of these questions. Over the last 33 years, thousands of companies have used this guide to accelerate their expansion into Mexico.