Manufacturing milestones often serve as markers of progress, innovation, and collaboration. The recent inauguration of Winchester Interconnect's facility in the Bella Vista Manufacturing Community in Empalme, Sonora, Mexico, is a prime example of such a landmark.
A Brief Overview of Winchester Interconnect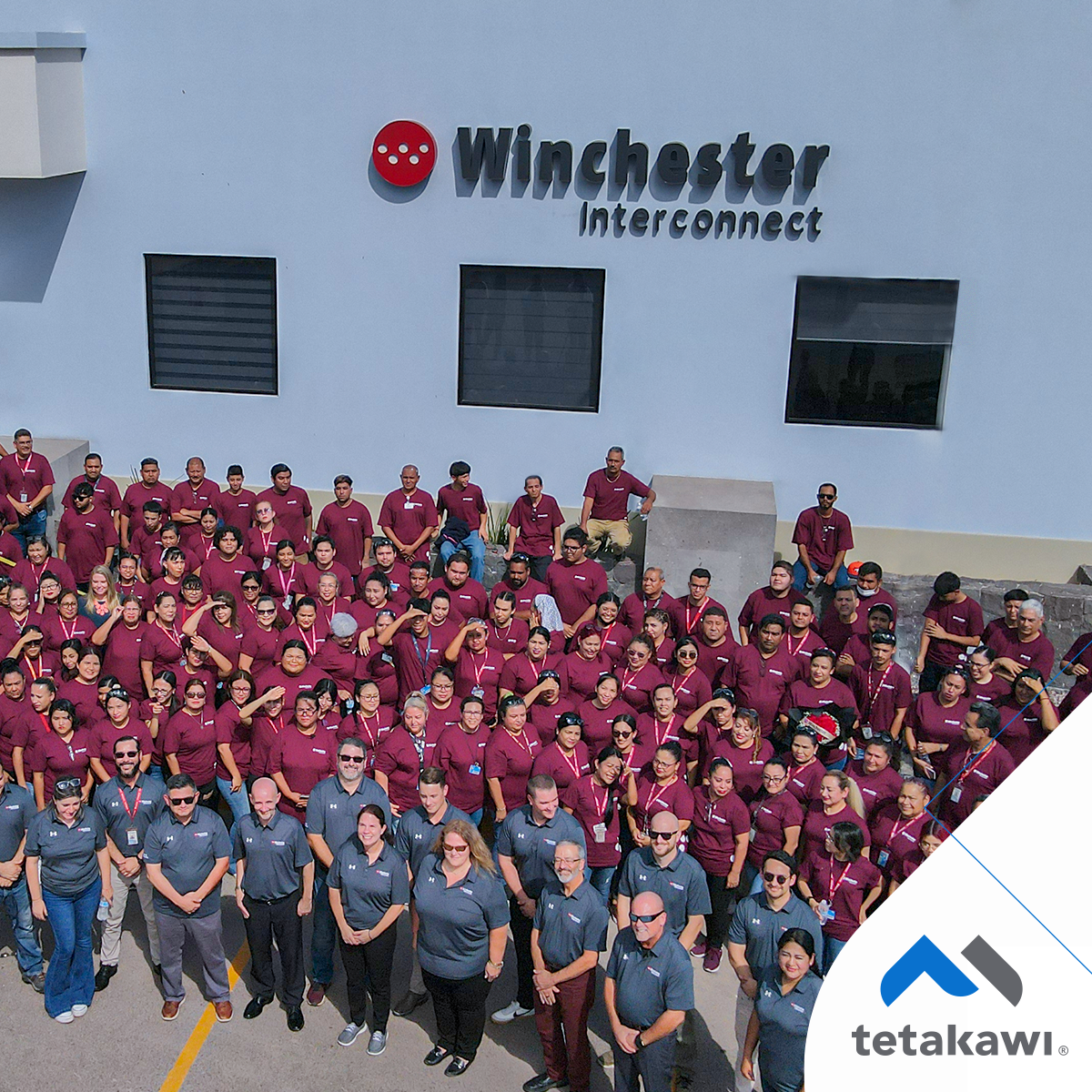 Winchester Interconnect has long been synonymous with precision interconnect solutions. With a rich legacy that spans decades, they have carved a niche for themselves by consistently delivering high-performance solutions tailored to the unique needs of diverse industries. Their commitment to innovation, quality, and customer-centricity has positioned them as a trusted partner for businesses globally. Their decision to expand their already significant presence in Mexico underscores their vision for the future and their dedication to excellence.
Winchester's Newest State-of-the-Art Facility in Mexico
The recent inauguration of Winchester Interconnect's 53,000-square-foot facility in Empalme is a testament to their forward-thinking approach. This facility is set to become a hub of innovation, where they will:
Manufacture world-class wire and cable products.
Produce state-of-the-art cable assemblies.
Develop next-generation coil cord interconnect solutions.
Utilize the latest manufacturing technologies to ensure precision and reliability.
Foster a culture of R&D, driving the future of interconnect solutions.
Bella Vista Manufacturing Community: A History of Collaboration and Growth
The Bella Vista Manufacturing Community has played a pivotal role in Winchester Interconnect's journey in Mexico. Their association dates back to when Winchester acquired C&M, marking the beginning of a long-standing partnership rooted in mutual growth and shared visions. Today, Bella Vista proudly plays host to Winchester Interconnect's expansion, further solidifying their collaborative bond.
Beyond being an industrial park in Mexico, Bella Vista offers a holistic environment designed for manufacturing excellence. With on-site services, amenities, and Tetakawi's expertise in handling administrative functions, it provides a conducive environment for manufacturing leaders. Renowned companies like TE Connectivity, Medtronic, Cooper Standard, Infinite Electronics, and many others have also chosen Bella Vista as their operational base, attesting to its reputation as a hub for manufacturing excellence.
Winchester Interconnect's strategic expansion in Empalme is not just a testament to their commitment to excellence, but also a clear indicator of the bright future ahead in the realm of manufacturing in Mexico. As they set the stage for the next chapter of innovation and growth, Tetakawi stands ready to be an integral part of this journey. If you're a business aiming to harness the unparalleled manufacturing potential of Mexico, don't wait. Reach out to Tetakawi now and let's chart your success story together.
Subscribe
Sign up and stay informed with tips, updates, and best practices for manufacturing in Mexico.