Site selection is a critical factor in getting the most value out of your decision to manufacture in Mexico. The right site can provide a balance of skilled labor, cost-effective transport of goods, and a robust infrastructure network. A simple way to avoid any of the six most common site selection mistakes in Mexico is to set up a factory in one of Tetakawi's Manufacturing Communities, such as the Zapa Manufacturing Community in Saltillo, Coahuila.
Manufacturing Communities in Mexico are much more than JUST industrial parks. These communities combine move-in ready or built to suit Class A industrial space with on-site support services and amenities, all under the IMMEX-Shelter umbrella.
Of course, no two communities will offer precisely the same amenities. Let's take a look at what sets the Zapa Manufacturing Community apart from other industrial parks and shelter service providers in Saltillo, Coahuila, and Monterrey, Nuevo Leon.
Unrivaled

connectivity and support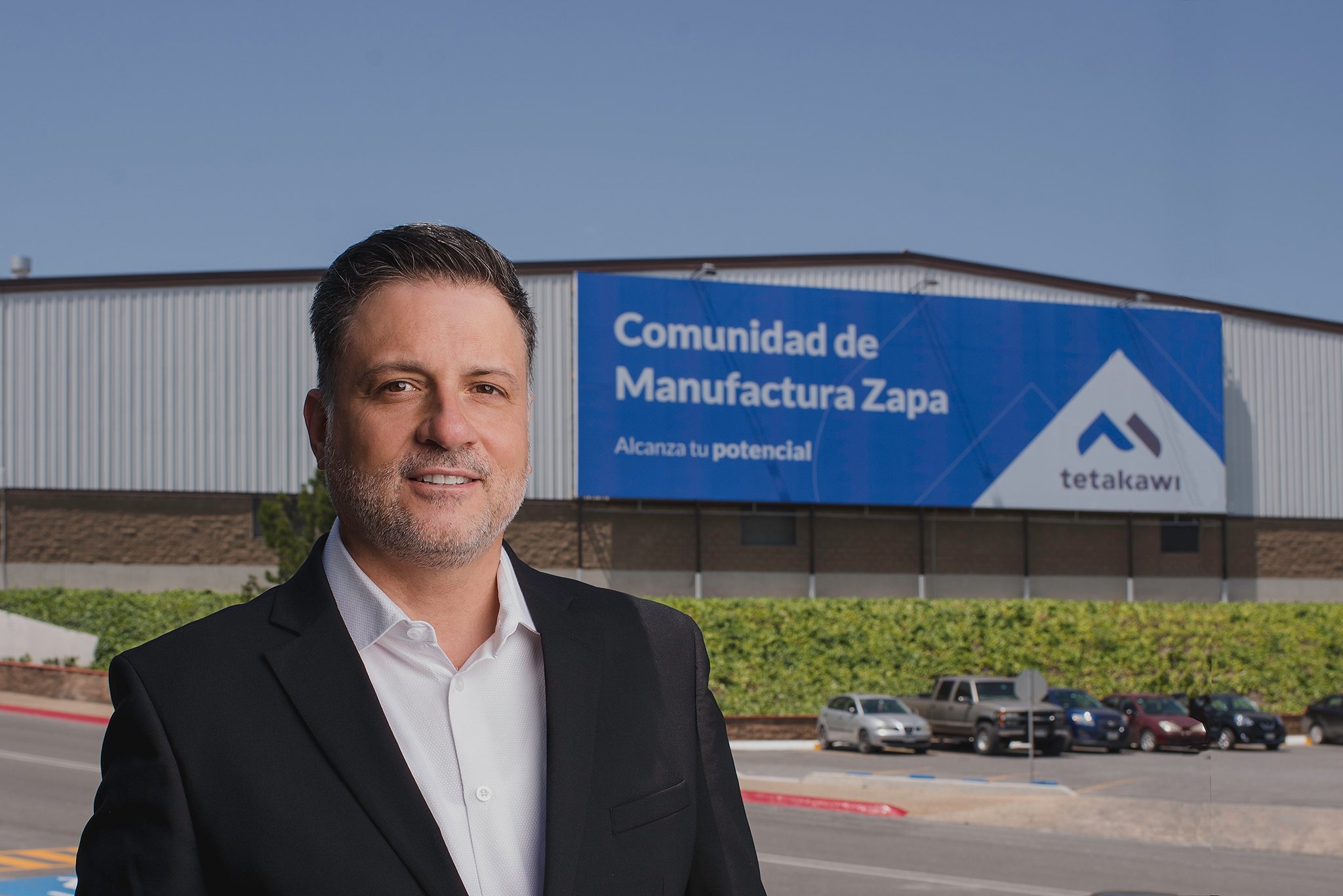 At just 180 miles south of the U.S. border, Saltillo serves as a central distribution location for both the U.S. and Mexican markets. The industrial scene in Saltillo has grown in recent years in response to the rising cost of manufacturing in Mexico's experienced industrial center, Monterrey, a mere 50 miles away.
Zapa offers manufacturers a turnkey solution for launching operations in Mexico. Across its 111 acres, employers have access to 665,000 square feet of buildable space and robust infrastructure, including ample natural gas, electrical and water capacity, as well as broadband, fiber, and DSL connectivity. The real strength of the community, however, lies in its support.
Companies that choose to operate in Zapa have access to on-site support services that allow them to focus on production-related activities without having to deal with the bureaucracies of doing business in Mexico. For example, while clients focus on productivity, efficiency, and on-time delivery, Tetakawi handles all their non-core competencies such as: HR, Import & Export, Payroll & Benefits, Accounting & Taxes, Facilities Management, Purchasing, Workforce Transportation, and much, much more.
Perhaps most importantly, the Tetakawi team at Zapa has over 30 years of experience in helping manufacturers ensure compliance with labor unions and Governmental agencies in Mexico. "Zapa helps its clients to comply with local and federal laws around the environment, health and safety, and labor," explains Rafael Amar, general manager of the Zapa Manufacturing Community. Amar adds, "Most of our clients choose to establish their business in Zapa due to the level of support services provided."
The community is home to such diverse groups as Nelson Global Products, a global provider of aftermarket exhaust and structural solutions and for trucks and heavy-duty equipment; Unison Industries, a manufacturer of electrical, power and thermal management components automotive, aerospace and other industries; and Gemini Group, an engineered plastics, and metals fabricator.
Support for your workforce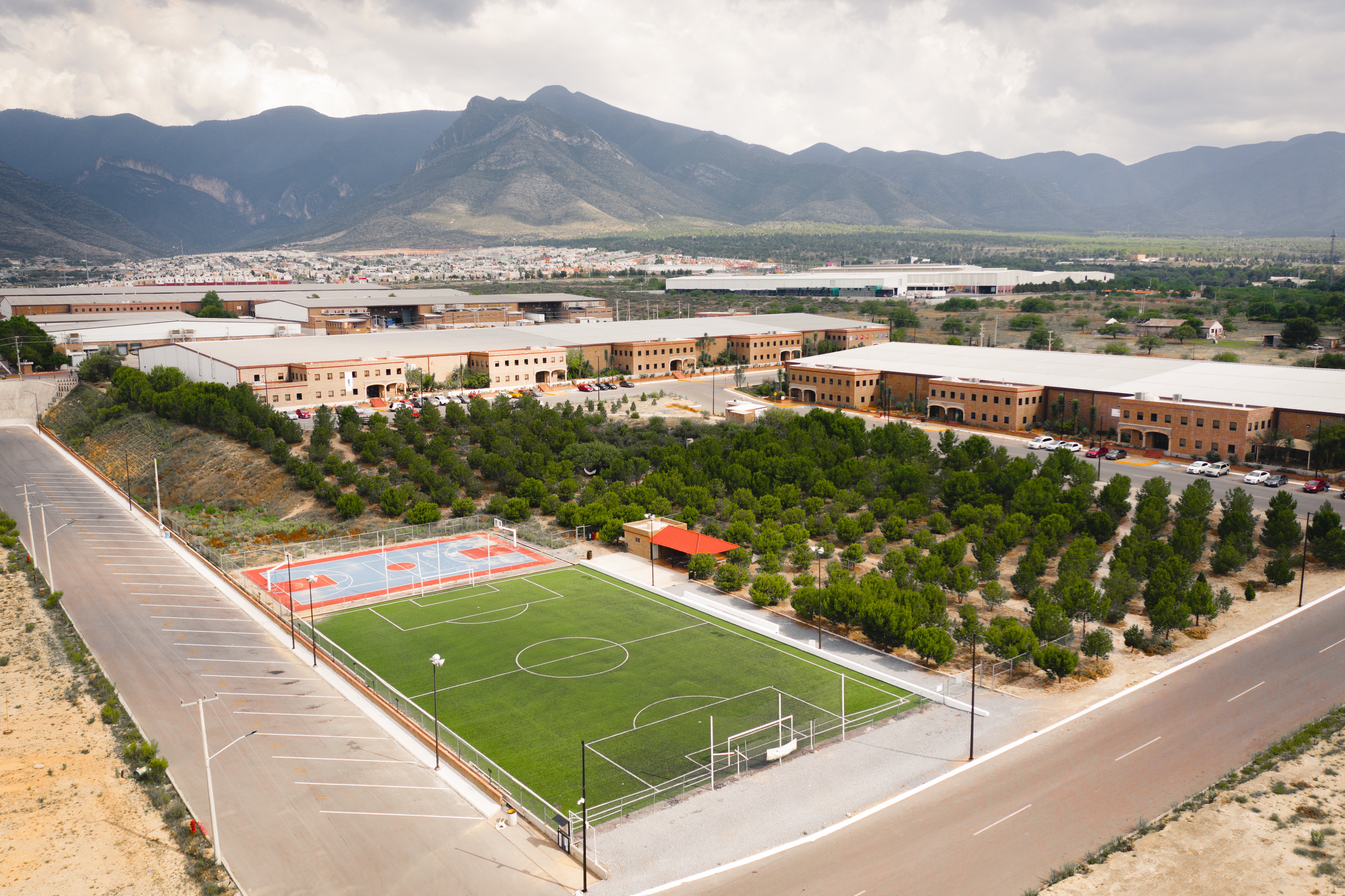 The Saltillo area has seen its population expand in recent years, in part in response to the growth of job opportunities in manufacturing. Today, manufacturing employs about 40 percent of the city's economically active population. That population has an average age of 27, many of them highly trained, all of which add to the location's appeal to employers.
However, given the intense competition in the area for this labor, employers need to have a robust benefits package to recruit and retain the most skilled laborers. This is another area where the Zapa Manufacturing Community stands apart. The staff behind the community works hard to create a safe, fun work environment that attracts the potential local workforce.
Amar notes that Zapa provides busing for employees, a popular benefit in Mexico that can also help employers reach a larger geographic area of potential employees. As health and are safety are priorities, the industrial park is gated and features an on-site medical center.
The shelter service provider also works to connect employers to all needed training opportunities. "Zapa can link the different employers in the park with training and educational providers, including consultants, research centers, universities, and technical schools," Amar adds. This can help manufacturers more easily find the skilled labor they need and branch into new product lines over time.
In addition to these practical matters, the Zapa team also works hard to make the community a place where people want to spend their day. "People that work in Zapa enjoy amenities such as a soccer court, sports tournaments, a soccer school for employees' children, and a diverse range of events for employees' families throughout the year," Amar says.
The result? The community sees some of the region's lowest absenteeism and turnover rates. "Our clients experience rates that are about 20% lower than average for the city," Amar says.
Experience in excellence
Companies eager to move operations into Mexico will find that Tetakawi's Manufacturing Communities offer the support they need to set up facilities in the quickest and most cost-effective way possible. Tetakawi has consistently seen across its decades of experience that firms that partner with a Mexican shelter company can be ready for production within about 30 days.
Working within a community like Zapa, which has more than three decades of experience supporting manufacturers, will ease the typical challenges of getting to market in a new location. That's because, as Amar points out, "Zapa has earned its reputation as a leading employer in the region."
To learn more about what Zapa has to offer, reach out to a Tetakawi expert to learn more about how we can help you launch, operate, and thrive in Saltillo.
Subscribe
Sign up and stay informed with tips, updates, and best practices for manufacturing in Mexico.