Not familiar with Mazatlán? This city by the sea has been a significant hub for agricultural exports and has served as a crucial logistical hub for Nissan and its suppliers. However, substantial investments in surrounding infrastructure are setting the stage for Mazatlán to play a larger role in manufacturing. Companies looking to reduce their costs with a location in Mexico will find Mazatlán offers the added advantage of shaping the future direction of this increasingly well-connected industrial hub.

Below, we offer ten reasons why foreign companies should consider manufacturing in Mazatlán.
1. New port to expand import-export capacity
For years, the existing Port of Mazatlán has made investments to support increasing cargo shipments. The Port has served as a critical logistics point for Nissan as it imports components from Japan to its facility in Aguascalientes. In 2019, the port processed nearly 82,000 vehicles, making it Mexico's second busiest Pacific Coast vehicle port. Now, the USMCA Corridor project sets out to expand capacity in order to accommodate growing trade better.
Talk about this major infrastructure project has been underway for years, but it's moving closer to reality. Mexico's Caxxor Group is leading work on the USD $900 million project, which includes the construction of new port terminals, surrounding infrastructure, and expanded customs facilities. It is slated for completion by 2027.
2. Rail upgrades will connect Mazatlán to Winnipeg
A significant portion of the USMCA Corridor project includes a new Mazatlán-Durango rail line as well as upgrades to areas of existing rail infrastructure. The resulting $1.6 billion investment will provide a bridge from Port of Mazatlán all the way into Winnipeg, Canada, via a U.S. border crossing in New Mexico.
Plans also call for a logistics center in Winnipeg that will speed the processing of goods exported from Mexico via railway. This logistics terminal is being designed to handle goods ranging from containers and bulk connection commodities to automobiles and petroleum products.
3. Young population provides a stable labor
source
The U.S. Chamber of Commerce reports that even employing every unemployed person with experience in manufacturing would leave the industry with 44 percent of roles unfilled. Canadian Manufacturers and Exporters found that Canadian manufacturers are losing money due to the inability to fulfill orders as a result of critical labor shortages. Manufacturers struggling to find labor in the U.S. and Canada have increasingly turned to Mexico. However, this demand has likewise taken its toll on many of the popular border locations, where wages are becoming more competitive. As a result, many manufacturers are looking at locations further south.
Mazatlán's demographics offer significant potential. In 2020, the city had a population of 501,441 inhabitants. According to data from the National Occupation and Employment Survey (ENOE), that marks an increase of 14% over the course of the decade. More notably, the largest concentration of age ranges is among younger generations. A full quarter of the population is under 24 years old. With suitable investments in training, manufacturers will find that Mazatlán can offer long-term workforce stability.
4. A wealth of educational and technical training resources
In addition to being young, Mazatlán's population also includes a number of well-educated engineers. In fact, more higher education graduates in the region pursue industrial engineering than any other career.
Moreover, the presence of a number of higher education institutions provides Mazatlán manufacturing employers with ongoing training support and business development resources. For example, the Autonomous University of Sinaloa to the north is dedicated to research in advanced technology solutions ranging from robotics to 3D printing to emerging data science. In addition to its research, the university experts provide consulting around industrial processes and business innovation.
Other institutions in the city include the Polytechnic University of Sinaloa, Mazatlán Institute of Technology, TecMilenio University, Autonomous University of Durango, and the Sinaloa Superior Institute of Technology.
5. There's quality Class A real estate available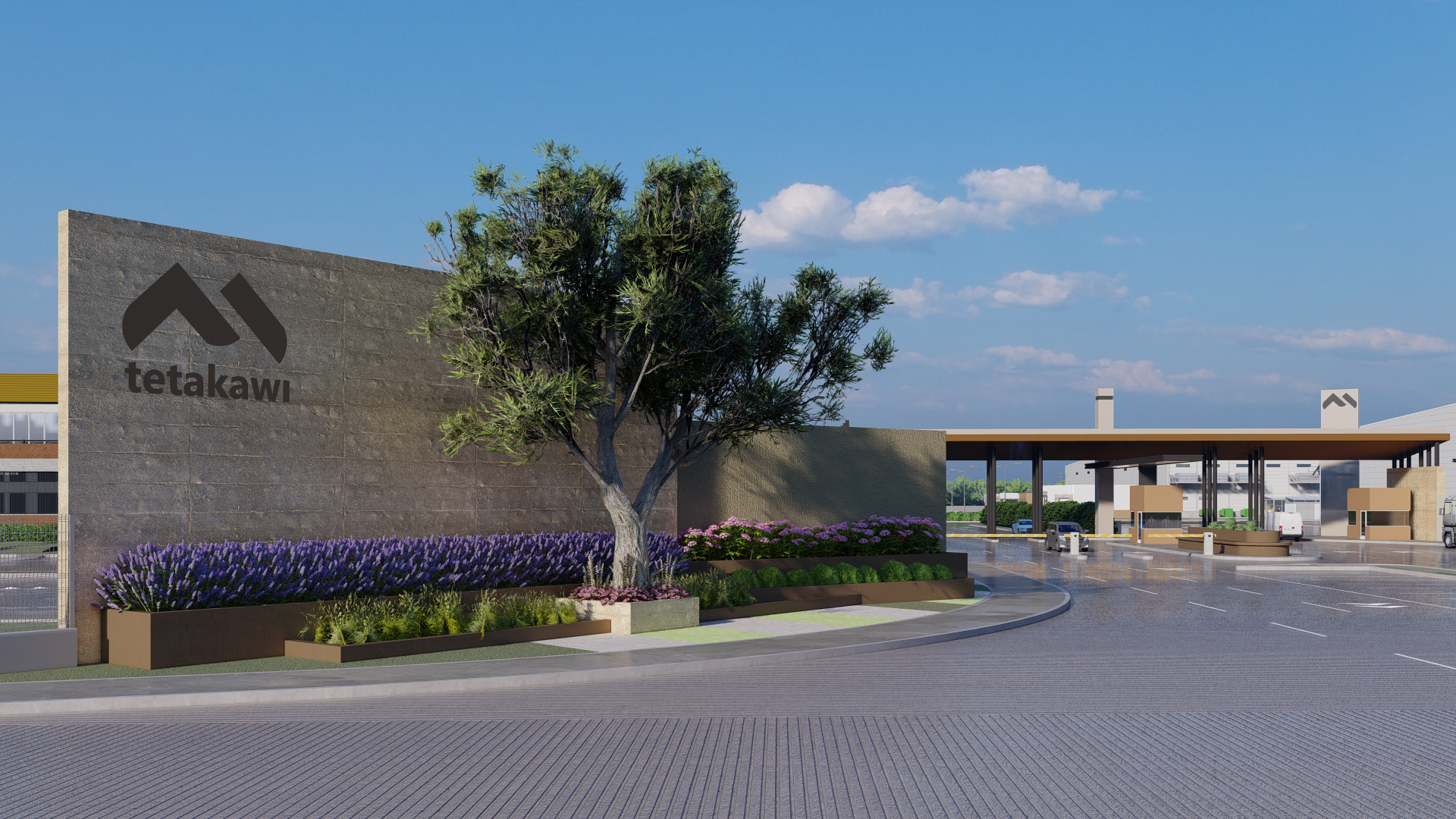 The demand for industrial real estate is surging as more manufacturers venture into Mexico for its labor benefits and shorter shipping times. This increased interest is driving competition beyond just wages, particularly along the northern border, where the demand for industrial real estate is fervent. Addressing this need, new industrial parks in Mexico are emerging, notably Tetakawi's Mazatlán Manufacturing Community. This community steps beyond a typical industrial park by offering Class A industrial real estate, accompanied by on-site support, amenities, and a shelter service framework for manufacturers to operate seamlessly. The Mazatlán Manufacturing Community is a testament to the city's readiness to accommodate the growing industrial sector while providing quality real estate solutions.
6. Central location between key manufacturing locations
While the connection to North America is key, Mazatlán also provides an exceptional central location from which manufacturers can source components from supplier partners. It provides a convenient midway point between manufacturers in Mexico City as diverse as BMW, Grupo Bimbo and Kimberly Clark; Queretaro, an aerospace hub home to Bombardier, Airbus, and others; Guadalajara, an electronics cluster; and Puebla, the site of a Volkswagen plant, among others. With equally easy access to industrial clusters to the north, Mazatlán provides an excellent location from which to partner with suppliers.
7. It's being positioned as the next industrial cluster
The significant potential in Mazatlán for developing new industrial clusters is being recognized by key players in the manufacturing sector. For instance, Consolidated Precision Products (CPP) recently invested in Mazatlán, citing the city's unique labor characteristics as a decisive factor. Unlike more industrialized locations like Tijuana, Ciudad Juarez, and Monterrey, where high turnover rates are a challenge, Mazatlán presents an environment where companies like CPP can invest in training young workers without the looming fear of turnover. The automotive industry has already marked Mazatlán as a key logistics point, with giants like Nissan, GM, Honda, and Chrysler routing components through the city's port to nearby assembling locations. Besides, there's a growing movement towards expanding aerospace resources in Mazatlán. With such investments and the distinct labor advantage, Mazatlán is on a promising trajectory to evolve as a thriving industrial cluster in Mexico, providing a conducive ecosystem for similar manufacturing companies to flourish and enjoy economies of scale.
8. Investment is creating a business-friendly environment
Government officials in Mazatlán recognize that it's not enough to invest in infrastructure alone. They're also investing in businesses. Through the Ministry of Economy, the state has signed an agreement with five investment funds to encourage the growth of alternative sources of funding for small and medium businesses in the area. By helping local companies become more competitive, this step can help ensure foreign investors have the local resources they need to thrive. Investors have the added support of CODESIN, the state's economic development group, which may be able to advise on state incentives.
9. The region is building strong partnerships to support trade
The region recognizes that strong partnerships with the U.S. and Canada will be essential to the success of the future USMCA Corridor. Many of those partnerships already have strong roots. For example, in June 2023, CODESIN finalized an agreement with the port of Long Beach, Calif., to facilitate both the movement of cargo and the exchange of best practices. The goal is to expand trade routes and increase the competitiveness and security of both ports.
The state also has strong ties with the state of Arizona, and is working to enhance this relationship further in support of Arizona's strong manufacturing sector. Arizona is home to a fast-growing aerospace and defense industry and a robust electronics sector. It's increasingly sourcing components to support those sectors from south of the U.S.-Mexico border.
10. It's a beautiful place to live and visit
As manufacturers establish their factories, frequent visits by owners and supervisors are common to liaise with new vendors or oversee quality practices. Many companies choose to position their own managers on-site for several months to instill best practices. The process is made more enjoyable in the serene and safe environment that Mazatlán provides. The city, known as the "Pearl of the Pacific," is not only picturesque with its Pacific Coast location and miles of beautiful beaches but is also recognized for its safety, which is an added reassurance for visiting or stationed personnel.
Mazatlán's popular status as a tourist destination contributes to its safety and friendly atmosphere, embracing a mix of a vibrant year-round cultural scene with a warm community of both locals and expats. The peaceful and secure ambiance in Mazatlán enhances the experience for those engaging in business activities, making it an attractive location for manufacturers looking to set up operations in Mexico.
Ready to start manufacturing in Mazatlan?
Mazatlán already offers many of the resources manufacturers need to succeed, but the city is also at the beginning of an exciting transformation. This provides an opportunity for companies to secure a site while facilities remain cost-effective and begin to build critical partnerships with local businesses and suppliers.
Even better, companies don't have to navigate this launch process on their own. Tetakawi's comprehensive shelter services are available to help manufacturers rapidly launch with all the right resources in place.
If you're ready to learn more about what Mazatlán can offer you, contact Tetakawi today.
Subscribe
Sign up and stay informed with tips, updates, and best practices for manufacturing in Mexico.