Is your company thinking about moving manufacturing to Mexico? Foreign manufacturers across a wide range of industries find that Hermosillo, the capital of the state of Sonora, offers a perfect balance of low-cost and highly skilled manufacturing labor, dense supply networks, and convenient infrastructure to make this move worthwhile. While well known as a destination location for automotive parts suppliers, Hermosillo has gained traction in the aerospace, electronics, and medical device industries.
Expanding into new geographies is generally a complicated process, but thanks to the shelter program, setting up a manufacturing business in Hermosillo, Mexico, can be relatively simple. Many manufacturers who partner with shelter service providers in Hermosillo have found that they can launch their own factory in as little as 90 days.
If you are thinking about setting up a factory in Hermosillo, follow these six tips to position your company for a successful expansion into Mexico.
1. Find industrial real estate in Hermosillo
If you're already sold on all the benefits that Hermosillo has to offer—the rich history, easy access to U.S. markets, the young and experienced workforce—then it's time to dig into the industrial real estate search. Because Hermosillo has long been considered a prime location for manufacturers setting up a business in Mexico, industrial real estate in the region can be more competitively priced, and finding the right location for your needs can be challenging.
The good news is that Hermosillo's appeal as a manufacturing location means that new space keeps being constructed to meet this demand. Many companies moving manufacturing to Mexico find that Manufacturing Communities, industrial parks with on-site support services and amenities, provide the best environment to get an operation up and running quickly. A manufacturing community is far more than just an industrial park, as these communities offer turnkey solutions for companies who want to guarantee their success in Mexico. For example, the Rio Sonora Manufacturing Community, the newest and most advanced Industrial Park in Northern Mexico, provides flexible space, abundant access to water, reliable power, ample gas supply, and world-class security standards, as well as an administrative team that can help with HR, import and export processes, and regulatory compliance.
2. Connect with the local supply chain
Hermosillo is well known by automotive component manufacturers as the location of the Ford Stamping and Assembly plant. As a result, the area has a densely built network of automotive suppliers. With the fast changes coming to the automotive industry regarding electric vehicles and advanced manufacturing, Hermosillo poses an excellent place for innovators to consider setting up an automotive component business in Mexico.
However, a number of other industries have found they too benefit from this convenient location in Northern Mexico. Grupo Bimbo, Mexico's largest commercial baking operation, and PepsiCo, represent the food production industry in the area. Consumer goods producers Kimberly-Clark and Chamberlain Group operate here, as do electronics companies TE Connectivity and Flex. The area is also home to an established aerospace, industrial cluster and the source of many medical devices. This level of available resources makes moving manufacturing to Mexico an easy decision for many companies.
3. Ensure connectivity with customers
Hermosillo's location to the U.S. border, less than 180 miles away, is one of its chief advantages. The city also provides easy connectivity to the U.S. market via Hermosillo International Airport, access to the nearby Guaymas deep-sea port, and its national and international highway networks. However, setting up a business in Mexico also requires close attention to how you'll connect to customers through the import and export process.
Although the import/export documentation and logistics are relatively straightforward, many companies moving manufacturing to Mexico opt to work with a licensed Mexican customs broker or a consultant specializing in compliance issues. Working with an experienced expert in regulatory compliance can help manufacturers reduce the risk of delays in moving products through Customs.
4. Recruit an experienced workforce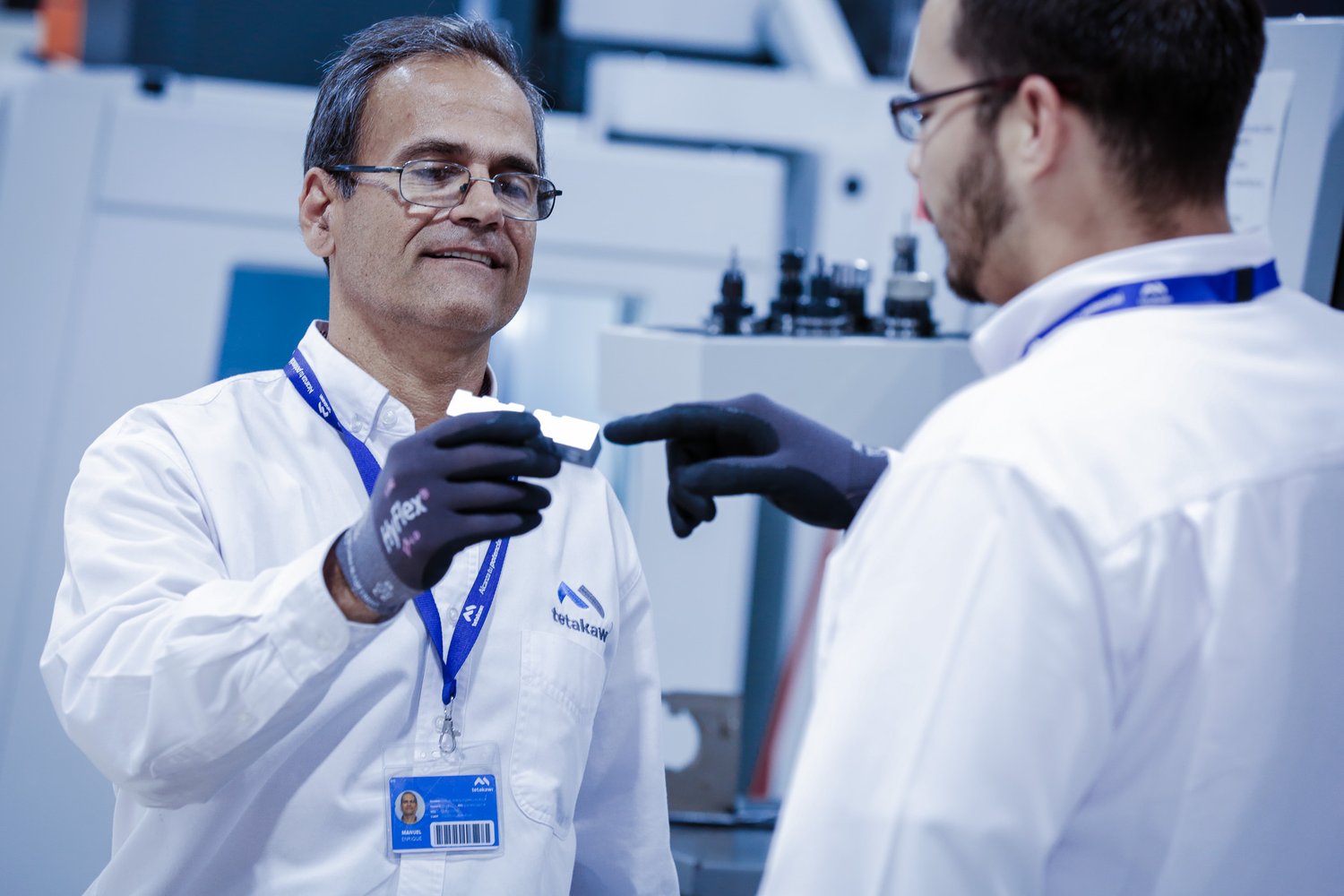 With a population of more than 900,000, there's ample labor available in Hermosillo. With 17 universities across the state and its strong manufacturing sector, the available workforce is also well-educated and experienced. Many of the state's schools have a strong connection with manufacturing and have structured educational programs to fit local industry's needs, and this training shows in the quality of goods manufactured in Hermosillo.
Because of the benefits that this manufacturing experience affords companies setting up a business in Mexico, wages in Hermosillo are competitive. Hourly wages average around $3.18 for unskilled positions in Hermosillo. Manufacturers who are able to offer a competitive wage and benefits package—which remains cost-effective compared to average wages in the United States or many other low-cost manufacturing countries—see monthly turnover in the area as low as 2%.
It's this balance of skill and cost, after all, that is among the chief advantages of moving manufacturing to Mexico.
5. Determine the best way to do business in Hermosillo, Mexico
By operating within a Manufacturing Community in Hermosillo, manufacturers gain access to a range of shelter services. While manufacturers can often choose the level of support they need, shelter service providers bring an array of offerings that may include developing the appropriate legal entity to manufacture in Hermosillo and ensuring compliance with local regulations.
By serving as the foreign company's legal entity in Mexico, and a liaison between the foreign company and the bodies in Mexico regulation tax, trade, and labor, a shelter service provider can significantly reduce a startup operation's risks. Shelter service providers also offer foreign companies a resource to navigate the steps of successfully moving manufacturing to Mexico.
6. Find the right partner
With the right strategic approach to setting up a manufacturing business in Hermosillo, Mexico, manufacturers find that they can reduce operating costs by as much as 35%. For many manufacturers, these savings come as a benefit of working with an experienced shelter service provider with insight into the region.
With more than three decades of experience in helping companies moving manufacturing to Mexico, Tetakawi can provide the insight and services needed to help your manufacturing operation compete. If you're ready to take the next step in launching a manufacturing operation in Hermosillo, contact Tetakawi today.
Subscribe
Sign up and stay informed with tips, updates, and best practices for manufacturing in Mexico.