Advantages of Manufacturing in Hermosillo, Sonora
In 1986, the Ford Motor Company began operations at its Hermosillo Stamping and Assembly Plant in Hermosillo, Sonora, Mexico. The opening of this facility represented a milestone for Mexico's automotive industry as well as Ford's ventures in lean manufacturing, which is the low-inventory and highly flexible mode of production pioneered by Japan's major automakers.
Since then Hermosillo, Sonora has become integral to the manufacturing economy in Mexico, not only because of automobile manufacturing, but also for aerospace equipment, medical devices, metals fabrication and electronics. Businesses should consider the numerous advantages of manufacturing in Hermosillo when evaluating possible sites for nearshoring.
World-Class Transportation Infrastructure
Sonora is well-connected to the U.S. and the rest of the world:
General Ignacio Pesqueira Garcia International Airport, in Hermosillo, serves over 1 million passengers per year, and has numerous daily flights to destinations in Mexico and the U.S. There are also four other international airports located in the state.
More than 22,000 miles of highway wind through Sonora. Plus, there is a "Hassle Free Zone" for vehicles running from U.S. border towns through Hermosillo en route to Guaymas. This designation waives rules for vehicle stickers and eases customs requirements.
There is also the nearby Puerto de Guaymas deep-water seaport and regional connections via rail service.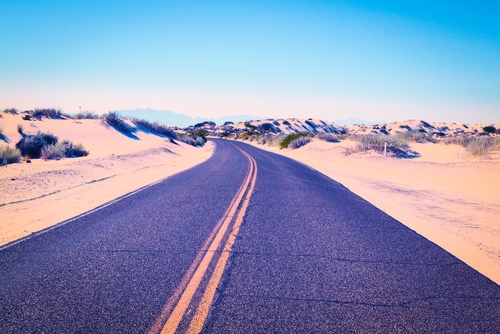 Like Guaymas, Hermosillo is conveniently located along Mexico Federal Highway 15. This route runs north into the U.S. and connects to U.S. Interstate 10, making it convenient for trucks. The combination of numerous transportation options and nearly 200 airfields and inland customs facilities in Sonora means that manufacturers can move their goods very efficiently.
Well-Established Manufacturing Communities
A study by members of El Colegio de Sonora, El Colegio de la Frontera Norte and the Center for the Integration of Technological Innovation once found that by the 1990s, the Ford Hermosillo plant had integrated more than 200 local businesses into its supply chain. Sonora automotive plants were enhanced manufacturing communities, many of the world's largest Tier 1 and Tier 2 automotive suppliers, including corporations such as Lear and Delphi, built operations in Hermosillo. The lean manufacturing processes now adopted by the three major Detroit automakers have been refined for decades in Hermosillo, building the Sonora automotive industry.
Beyond automotive, Hermosillo is also home to metals fabrication and aerospace manufacturing operations, among others. For example, there is high local capacity for CNC machining to go along with the technical expertise instilled in workers by local trade schools and universities. Accordingly, manufacturers have access to all of the mechanical and human resources they need to set up comprehensive operations in Hermosillo and the rest of Sonora.
Diverse and Highly Developed Education System
Sonora is one of the highest-ranking Mexican states for higher education enrollment, thanks to its numerous post-secondary institutions and relatively high budgetary allotment for education. These schools are tightly connected with local manufacturing industries, meaning that many students receive the extensive training they need for high-tech industries such as medical, aerospace and automotive.

With such a well-educated and skilled workforce, manufacturers can be confident they can succeed in Mexico no matter their industry. Mexico's low labor costs compared to the U.S., China and Brazil further cement the labor advantages of setting up shop in a city such as Hermosillo.