Companies looking for a manufacturing site in Mexico that can boost their competitiveness will want to take a look at Hermosillo. The capital of the northern Mexican state of Sonora has become integral to Mexico's manufacturing economy. A combination of factors has earned Hermosillo a reputation as one of the most competitive cities in Mexico, according to the Mexican Institute of Competitiveness.
It's a hotspot for automotive manufacturing in Mexico and a popular destination for companies in search of an ideal manufacturing site for aerospace component manufacturing, medical devices, metal fabrication, electronics, and more.
So, just what makes Hermosillo so competitive? Below, we describe some of the key advantages that Hermosillo offers manufacturers.
Global Connectivity via World-Class Transportation Infrastructure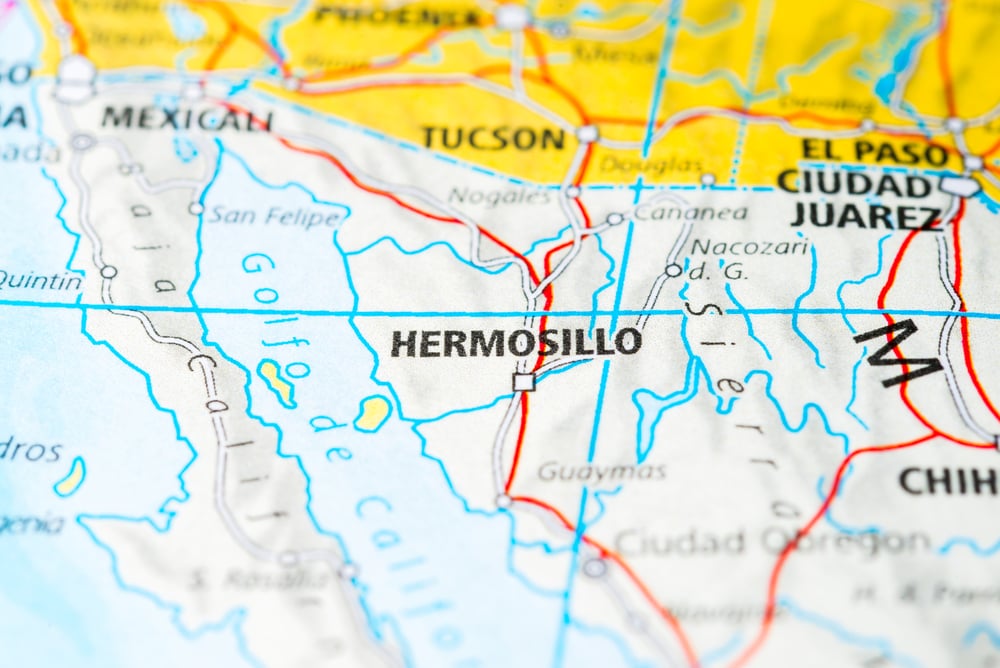 Sonora is well-connected to the United States and the rest of the world. Numerous transportation options and inland customs facilities in Sonora mean that manufacturers can move their goods very efficiently. Options include:
General Ignacio Pesqueira Garcia International Airport, in Hermosillo, serves nearly 2 million passengers per year. It offers numerous daily flights to destinations across Mexico and the U.S.
Hermosillo is conveniently located along Mexico Federal Highway 15. This route runs north into the U.S. and connects to U.S. Interstate 10, making it convenient to transport goods via truck. In addition, a "Hassle Free Zone" for vehicles runs from U.S. border towns through Hermosillo en route to Guaymas. This designation waives rules for vehicle stickers and eases customs requirements for travelers.
The nearby Puerto de Guaymas deep-water seaport on the Pacific Coast makes it easy for manufacturers to ship goods to the U.S. and the world.
Hermosillo-based manufacturers have direct access to the Nogales gateway via rail. Numerous other regional services connect the city to the rest of Mexico and the Americas.
Well-Established Industry Clusters
Hermosillo's dense supplier network can provide manufacturers with significant advantages. Working with local suppliers leads to reductions in shipping costs and, for many companies, additional incentives for shipping goods to the United States. There's also the greater flexibility that comes with building relationships with nearby companies.
While many locations in Mexico boast strong supplier networks, there's ample evidence of just how well-connected Hermosillo suppliers are. The Historical Evolution of U.S. Auto Firms in Mexico, a study by members of El Colegio de Sonora, El Colegio de la Frontera Norte, and the Center for the Integration of Technological Innovation found that within two decades of opening Ford's Hermosillo Stamping and Assembly plant had integrated more than 200 local businesses into its supply chain. The OEM's presence attracted suppliers, including many of the world's largest Tier 1 and Tier 2 automotive suppliers like Lear and Delphi. As a result, Sonora automotive plants have become enhanced manufacturing communities.
Beyond the automotive industry, Hermosillo is also home to metal fabrication and aerospace manufacturing operations. These industries, and others, all benefit from local investments in training resources and the vast technical expertise available to support complex functions, such as CNC machining for example.
Cross-Border Support
In addition to the strong manufacturing presence in Hermosillo, the region boasts an excellent working relationship with manufacturers across nearby Arizona. That is due in large part to organizations like the Maricopa Association of Governments, a binational group committed to bringing together stakeholders from Arizona and Sonora to identify strategic opportunities for cross-border economic development.
The development of this megaregion provides manufacturers in both states unique competitive advantages. Many Arizona-based manufacturers find they can cost-effectively expand manufacturing in Hermosillo, where laborers are more readily available. This expansion, in turn, supports workers in the U.S.
Trained and Ready Workforce Available
Hermosillo has grown at a rate of more than 1% for decades and is projected to continue its growth for the foreseeable future. Today, it boasts a population of more than 900,000.
Many manufacturers find that it is easier to hire staff with manufacturing know-how in Hermosillo than in many other cities in Mexico. This is due to the strong presence of the manufacturing industry, which makes this a major regional employer. Moreover, the state works to ensure its citizens have access to the skills they need to find jobs in this sector. Sonora is one of the highest-ranking Mexican states for higher education enrollment due to its numerous post-secondary institutions and relatively high budgetary allotment for education. These schools are tightly connected with local manufacturing industries. As a result, many students receive the extensive training they need for high-tech industries such as medical, aerospace, and automotive manufacturing. With such a well-educated and skilled workforce, manufacturers can be confident they can succeed in Mexico, no matter what their industry.
Business-Friendly Environment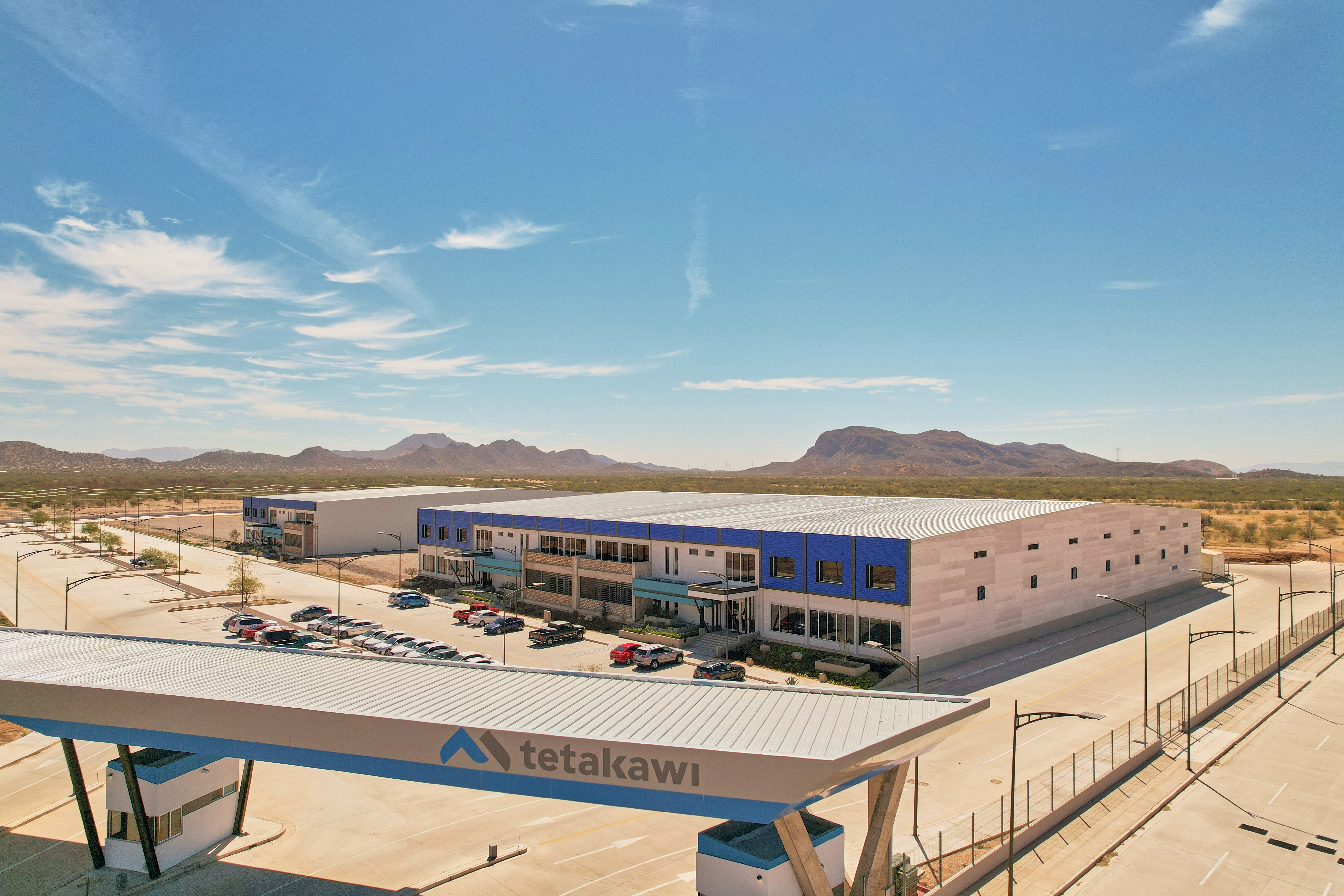 As noted above, manufacturing plays an integral role in Sonora's economy. As a result, state and local organizations work hard to support manufacturers' operational success. This includes incentives for operating in the city, ongoing infrastructure investments to ensure reliable water and energy supply, regional partnerships, and more. Hermosillo has also set a goal of developing a supply chain sourcing strategy to support automotive, electronics, aerospace, and agri-tech product manufacturers and advanced industrial services.
Manufacturers can further enhance their competitive advantage by operating within Tetakawi's Rio Sonora Manufacturing Community, which provides an ideal blend of Class A real estate with comprehensive service offerings. In addition to serving as a shelter partner, Tetakawi offers manufacturers a robust range of services, from startup support through HR recruiting and administration to import/export management.
We've spent decades helping companies set up manufacturing operations in Hermosillo and have gained tremendous insight that helps us position companies like yours for success. To discover how a factory in Hermosillo can hone your competitive edge, contact Tetakawi today.
Subscribe
Sign up and stay informed with tips, updates, and best practices for manufacturing in Mexico.
Table of Contents:
Trained and Ready Workforce Available