Manufacturing in Saltillo vs. Monterrey
Metropolitan Monterrey and its nearby neighbor Saltillo have both earned strong reputations as hubs for commerce and industry. Foreign investors considering a manufacturing launch in Northeastern Mexico—where they can find easy access to the U.S. border, other nearby Mexico manufacturing hubs, international airports, and deep-water ports—may find themselves comparing these two nearby manufacturing centers. A deeper dive into the advantages will reveal that moving away from Monterrey's busy metropolitan center can provide significant cost-saving benefits while still providing easy access to resources and robust manufacturing infrastructure.
Below you'll find a side-by-side comparison of these two manufacturing centers to learn how a move to Saltillo could give your operation an edge.
Monterrey and Saltillo at a glance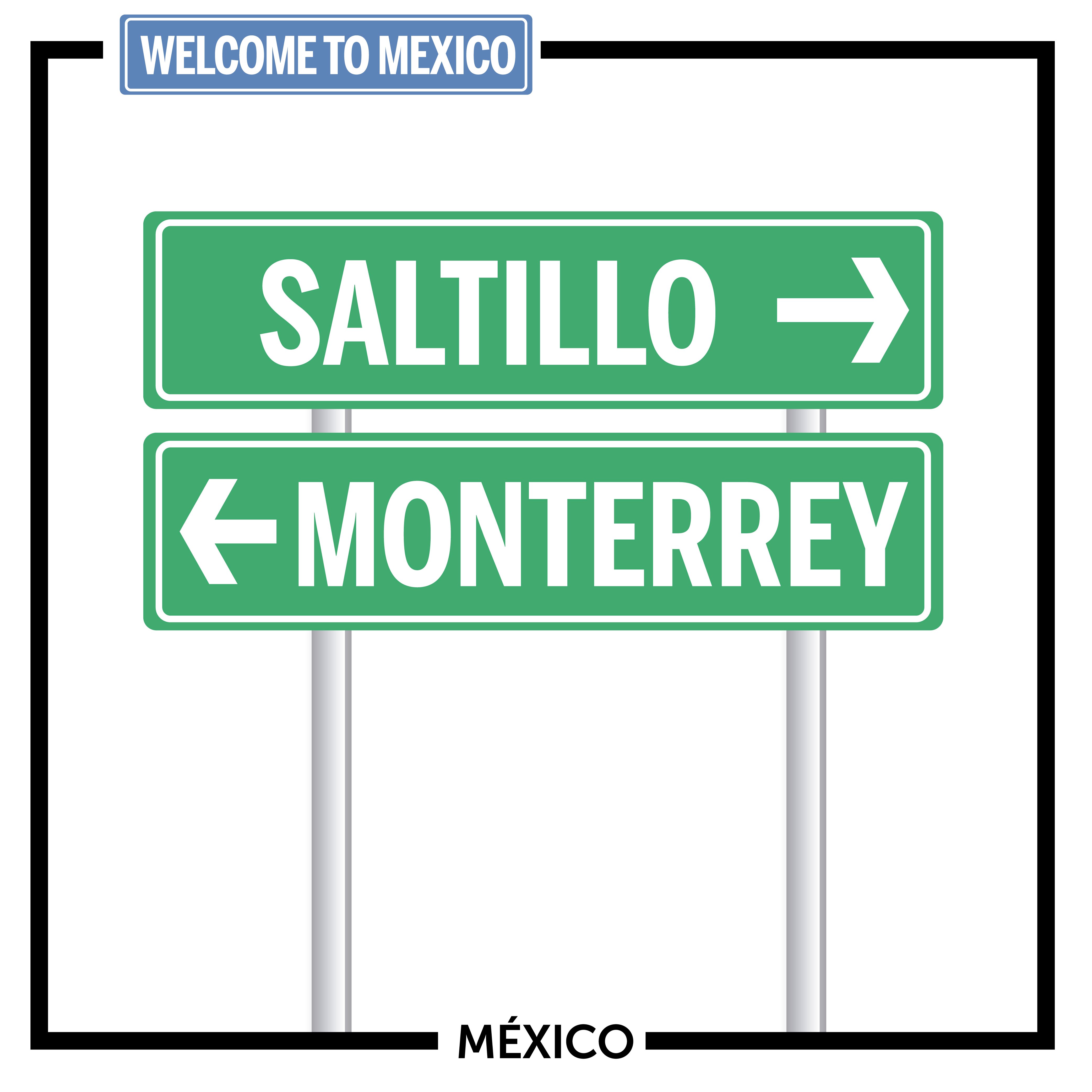 Monterrey is the third-largest city in Mexico. The capital of the state of Nuevo Leon has a population of more than 1 million people, with access to a broader regional population of over 4.5 million. It sits 140 miles south of Laredo, Texas, and is supported by two international airports and an inland port, providing easy transport of manufactured goods. This central positioning and access to the local labor market have driven the growth of a robust manufacturing industry. Virtually every major manufacturing sector can be found here, from automotive and aerospace suppliers to household appliance and electronics manufacturers.
It's precisely the fact that so many manufacturers have saturated Monterrey that so many potential investors have set their sights just 54 miles to the west on Saltillo.
Saltillo is the capital and largest city of the state of Coahuila. The has a population of more than 700,000 people, many of whom are engaged in the local manufacturing industry. The city has its own international airport with customs processing and cargo shipping but also links to international railway networks. It is centrally located on I-57, which runs directly into the United States. Saltillo is known largely for its automotive manufacturing, a sector that has earned the city the nickname the "Detroit of Mexico," but the growing manufacturing presence here has given rise to a dense supply chain and experienced workforce.
Manufacturing sectors in Monterrey vs. Saltillo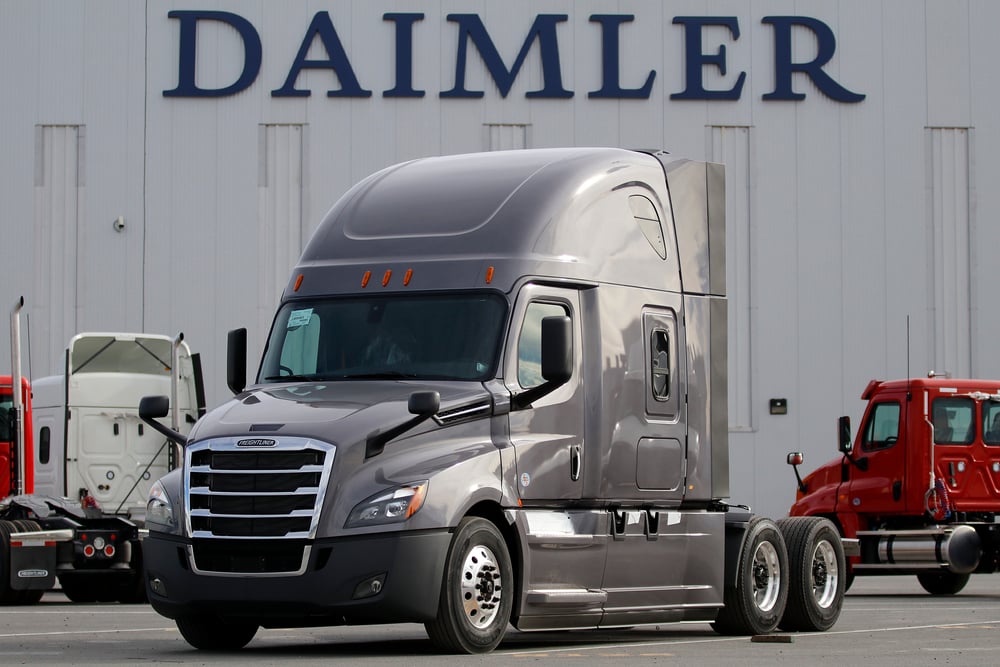 For many manufacturers, Monterrey is attractive for having household names across a range of major manufacturing sectors. Appliance manufacturers like Kohler operate here, as do electronics manufacturers Siemens, Rockwell Automation, Johnson Controls and Philips Lighting. Mars and Nestle manufacture food products in Monterrey, while Johnson & Johnson and Smith Medical manufacture medical devices. The result is that Monterrey is the nation's second-largest industrial center.
On the other hand, Saltillo offers proximity to those name brands, with a balance of more cost-effective real estate and services. That's becoming more evident, too, as many large companies with a presence in Monterrey have begun to expand into the more cost-effective option of Saltillo. For example, Whirlpool Corp. has manufacturing facilities in both Monterrey and the Saltillo suburb of Ramos Arizpe. While GE's medical device, turbine, and automation manufacturing can be found in Monterrey, the company also manufactures wire harnesses in Saltillo.
Saltillo also holds a strong reputation as a center for automotive manufacturing. In fact, the city is the source of approximately 14% of all automotive component companies operating in Mexico. Fiat Chrysler, Daimler, and General Motors all have a presence here.
Labor rates in Saltillo vs. Monterey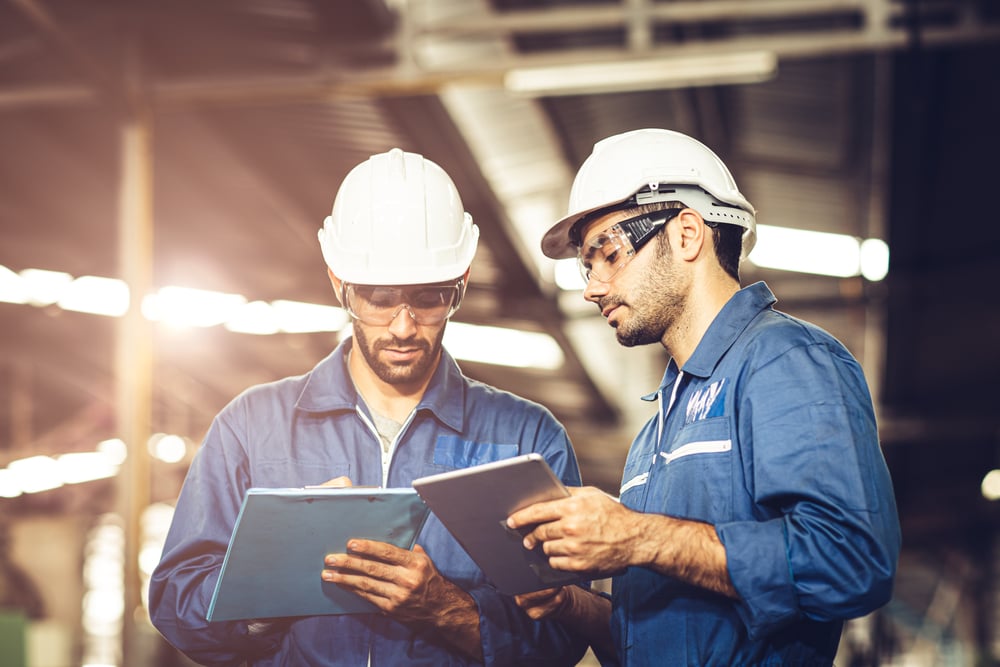 Highly qualified low-cost labor attracts many manufacturers to Mexico, and both Monterrey and Saltillo offer a qualified workforce. However, as one may expect, workers in metropolitan Monterrey command a somewhat higher rate of pay. Tetakawi's independent field research indicates that assemblers in the Monterrey metropolitan area can expect to earn, on average, direct pay of $292 MXN per day at the start of employment and as much as $390 MXN after a year of employment.
In Saltillo, assemblers might expect to earn an average of $221 MXN per day at the start of employment and see closer to $296 MXN after a year of employment.
However, the rates become more distinct when factoring in the competitive benefits needed to retain your trained labor force. Fully fringed direct labor wages for an assembler in Saltillo may go as high as $397 MXN after a year of employment, compared to $528 MXN in Monterrey.
This significantly higher rate of pay is aimed at reducing turnover for employees who have gained manufacturing skills valuable to the dense competition in this area. Our data indicates that Monterrey-based manufacturers typically see turnover rates as high as 5% for assemblers and operators, compared to turnover rates of around 2.08% in Saltillo. This is a significant reason that manufacturers consider locating in Saltillo.
Finding skilled labor in Saltillo vs. Monterrey
Monterrey is home to many schools, universities, and technical institutions, including the Universidad Autonoma de Nuevo Leon (UANL), the third-largest university in Mexico. There are also many technical schools in Monterrey, with the Instituto Tecnológico y de Estudios Superiores de Monterrey (Monterrey Institute of Technology and Higher Studies) being highly ranked for its engineering and IT programs.
Saltillo's educational infrastructure has grown to promote technical training and engineering education as well, with a focus on connecting employees with the specific skills that manufacturers need to succeed in their operations. Many manufacturers find the unique support they need from operating within a manufacturing community like the Zapa Manufacturing Community, which connects manufacturers to training and educational providers.
Real estate availability in Monterrey and Saltillo
The availability of local real estate is another reason that manufacturers may find themselves weighing an operation in either Monterrey or Saltillo. Industrial real estate demand is relatively high in both areas, with averages rates of approximately $4.02 USD per square meter in either location. While this demand has driven increases in industrial park construction in Monterrey, space is more readily available in Saltillo today.
Many organizations find that manufacturing communities present a strong alternative to a traditional industrial park. A manufacturing community provides more than affordable Class A industrial real estate and the necessary infrastructure to support manufacturing. Many of these options, such as the Zapa Manufacturing Community in Saltillo, provide the types of amenities that help attract workers, such as on-site cafeterias, medical facilities, transportation options, and even on-site training facilities.
Quality of life in Saltillo and Monterrey
Manufacturing organizations that expect frequent executive travel or that send supervisors to train new staff should also factor in the quality of life in their target cities.
A recent study from the Mexican Institute of Competitiveness (IMCO) declared both Monterrey and Saltillo as among the best cities to work in Mexico, for cities of more than 1 million inhabitants and between 500 thousand and 1 million inhabitants respectively. This accolade comes from an analysis of a wide range of factors, including a stable economy, safety, international relations, and a range of other factors.
Of course, Monterrey is a large city, which provides both opportunities and challenges for residents. While residents might find the city to reflect Nuevo Leon's status as Mexico's most modern state, with easy access to resources, it will be more expensive than other areas. Saltillo, being somewhat smaller, provides a quieter lifestyle in a friendly and affordable environment.
Find the right site for you
While both Saltillo and Monterrey, Mexico, have proven to be excellent locations for industrial manufacturing, your speed to market and bottom line depends upon making the best selection for your specific needs. Selecting a site like Saltillo, with options for move-in ready industrial real estate and a cost-effective workforce could give your organization the competitive edge it needs.
For a more detailed look at which location may best serve your organization, Tetakawi provides extensive site selection services.
Based on our extensive research and local resources, we can calculate an estimated operating cost for your company in each location and provide an in-depth report that you can use to strengthen your decision making. If you're ready to get the data you need to make a more informed choice about where to locate in Mexico, contact Tetakawi today.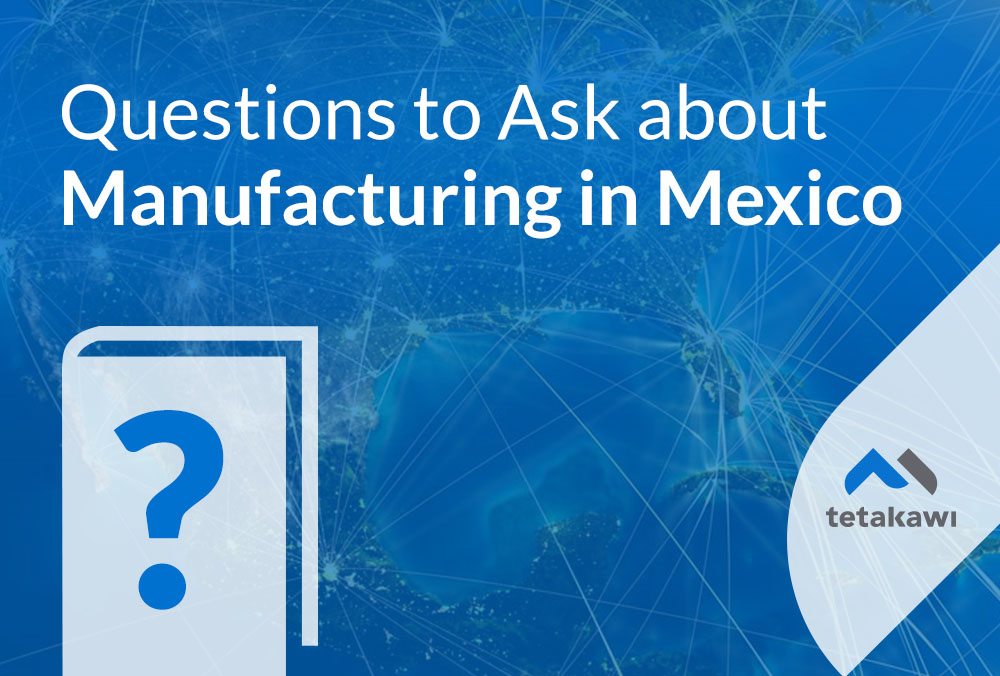 Start your journey into Mexico today!
50+ Questions to ask before expanding into Mexico
Thinking about expanding into Mexico? Step 1 of your due diligence process is answering all of these questions. Over the last 33 years, thousands of companies have used this guide to accelerate their expansion into Mexico.