Overview of KIA's Plant in Monterrey, Nuevo Leon, Mexico
In September of 2016, KIA opened a new plant in Pesqueria, which is near Monterrey, Nuevo León, in Mexico. The plant, which cost approximately one billion dollars, manufactures a number of different car models for both the domestic Mexican market and the North American automobile market. Known as KMMX, the Kia Monterrey manufacturing factory depends on a strong network of Tier 1, Tier 2, and Tier 3, automotive component suppliers located in Monterrey and Saltillo, Coahuila.

In this article, we'll be discussing KIA's Monterrey plant, and why they chose to locate it in Mexico. To that end, we'll take a look at the history of the plant and examine which models are being produced there, as well as what the future looks like for new models being put into production down the line. We'll also explain why Mexico is the location of choice for automotive OEMs, and offer advice about how you can set up a factory to supply KIA in Saltillo, with is only about an hour and a half away from KMMX.
The KMMX Story
Construction began on KMMX in October of 2014. The entire plant only took 15 months to build to completion, and by the latter stages of 2016, it was already in operation. In 2018, KIA announced that the plant in Monterrey would increase production by 40%. That figure was based on the plans the company had to enter new markets in Central and South America, as well as the Middle East and Africa.

Like many large multinational companies, KIA was worried about the risk of a possible United States exit from the NAFTA agreement and decided that Nuevo León was the perfect place to safeguard themselves against any unforeseen eventualities. These fears are the same reason the company has been aggressively reducing the extent to which it depends on the North American market.

In 2017, the plant manufactured 223,000 units. Today, it gets through about 300,000 vehicles a year, with the capacity to push that figure to 400,000. The plant itself spans almost 3 million square feet on a total footprint of approximately 1700 acres, and the entire property is home to some 13 on-site suppliers.

The idea of launching a factory in Mexico has proved to be an inspired one. Part of this is because of the free trade agreements and access that Mexico provides to both the North American and South American car markets — but the reasons don't end there. We'll discuss why Mexico is becoming such an automotive manufacturing destination-of-choice further down below.
Which Car Models Does KIA Manufacture in Monterrey, Mexico?
KMMX is a compact-car production facility, and as such, doesn't build any of the South Korean company's larger models. Currently, the list of models assembled there differs slightly depending on the market in question. For the US Automotive Market, the fifth-generation Hyundai Accent is manufactured in Monterrey.

For the global car industry, however — including Asian, African, Middle Eastern, and European markets — the list is twice as long, in accordance with higher demand for the company's products. At the moment, the third generation KIA Forte and the fourth generation KIA Rio make up the majority of the models that roll off the line in KIA's Monterrey location. However, given the already significant and ever-increasing production figures that are being achieved at the plant, there's no reason to think this range might not be expanded in the coming years.

It's clear that KIA has chosen the Monterrey location after a great deal of thought, and it's a decision that has already paid off and will continue to do so well into the future. But why exactly is Mexico proving so tempting for so many multinational automotive companies? What sets Mexico apart from other production locations?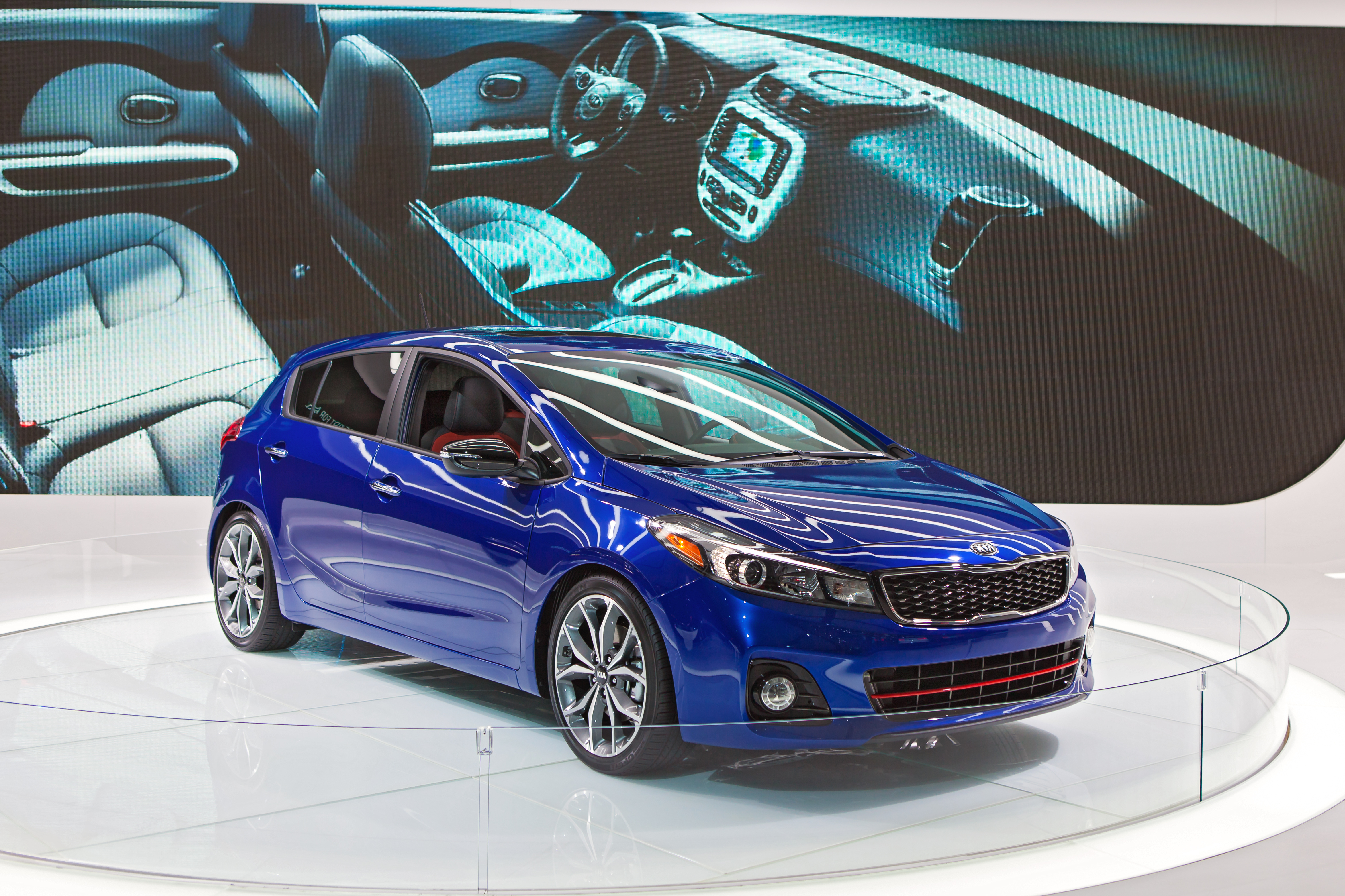 Why is Mexico an Automotive Manufacturing Powerhouse?
As the seventh-largest producer of cars and the fourth-largest exporter for the automotive industry, Mexico's success is backed up by statistics. In fact, it's the largest supplier of vehicles to the United States market.

A large reason for that incredible growth has to do with the importance Mexico itself places on the automotive industry. In 2015, the automotive sector represented more than 3% of the entire countries GDP, having produced over three million vehicles and employed nearly two million people. Mexico stands out from the crowd thanks to its excellent location, providing easy access to the North, Central, and South American markets. Its workforce also sets it apart from its peers.

Even though the labor costs in Mexico are relatively cheap compared to some other countries, there's definitely no skimping on quality. Highly-trained, well-educated, and passionate about the work they do, Mexico's automotive workers are second to none — a fact KIA has picked up on with the advent of its manufacturing plant in Monterrey. In addition to the possibilities presented by the workforce, Mexico offers several public and tax incentives. In recent years the country has introduced public policies that provide the automotive sector specifically with incentives in order to promote growth and development.

One more vital point to consider is the number of Free Trade Agreements (FTAs) Mexico has. On top of the USMCA deal with the United States, there are a number of other nations that currently have a deal struck with the country. By basing themselves in Mexico, automotive industry multinationals are giving themselves preferential trade access to 45 countries across the globe. Negotiating and signing FTAs has been one of the nation's top priority policies, and the decision has turned out to be an inspired one.
There's a unique opportunity presented by KIA's Monterrey manufacturing plant, given the economic climate of Mexico. Setting up a supply company has never looked so appealing. But in order to make sure you do the job right, you need to select a partner who can guide you along the way.
Tetakawi Can Help KIA Suppliers Manufacture in Saltillo, Coahuila
Tetakawi's experience in the industry goes back more than 30 years. We've been here to watch the landscape change, and as a result, we have a unique understanding of the commercial environment. These factors make Tetakawi the experienced option when it comes to choosing who to support you in setting up maquiladora to supply KMMX.
Saltillo is only about an hour and a half away from the Monterrey plant, making it the ideal location for you to open up shop and start producing. Workers in the area have access to 16 universities, which is part of the reason more than a quarter of them possess higher education degrees. Located just 180 miles from the border — and possessing an airport with an international terminal — it's the ideal spot for connecting your company with the rest of the world.
Saltillo has a proud history in the automotive sector as well, with Chrysler and GM having roots in the region dating back to the 1950s. Given that the manufacturing industry employs 39% of the Saltillo workers, there's a strong culture of automotive skills and understanding throughout the area.
By coming on board with Tetakawi as your partner for manufacturing in Saltillo, you'll be opening yourself up to a number of benefits, including:
● Shelter Services — By leveraging Tetakawi's shelter program, you can quickly expand into Mexico without the administrative headaches. Tetakawi takes care of all your non-core functions, while you focus on what you do best, manufacturing high-quality automotive components.
● Start-Up Services — Getting any business off the ground is often the hardest part of running a company. We help companies get going in a number of ways, including extensive planning and post-launch support, as well as lifetime employee management services
● Payroll Administration — With our payroll assistance, keeping your employees happy is a walk in the park.
● Import / Export Administration — Keeping up with Customs regulations plays a huge part in any Mexico-based business. With our extensive experience, we can help you adapt to the environment immediately.
● Recruitment Services — Tetakawi understands the Saltillo workforce, meaning your employee recruitment doesn't have to be a major headache.
● Zapa Manufacturing Community — The Zapa Manufacturing Community is where companies go to reach their potential. It's an industrial park with all the infrastructure, amenities, and services you need — and it's located right in the heart of Saltillo
If you are thinking about manufacturing in Saltillo to supply KIA in Monterrey, Tetakawi can help you integrate into the environment and ensure your business runs as smoothly as possible. Feel free to contact our experienced, friendly team if you have any further questions — we'd be happy to do our best to clear up any confusion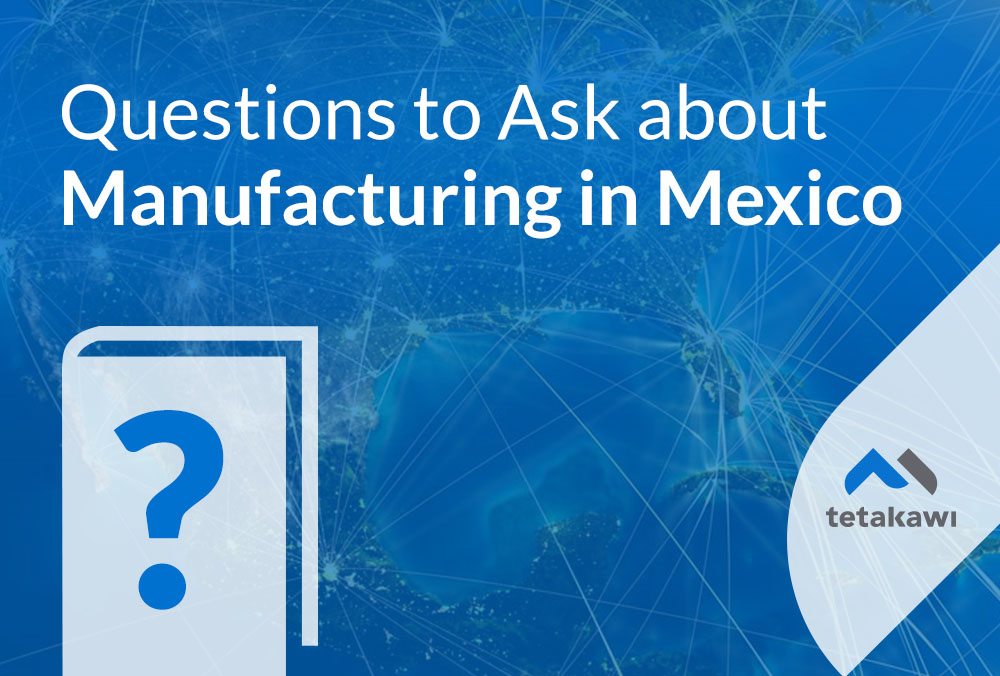 Start your journey into Mexico today!
50+ Questions to ask before expanding into Mexico
Thinking about expanding into Mexico? Step 1 of your due diligence process is answering all of these questions. Over the last 33 years, thousands of companies have used this guide to accelerate their expansion into Mexico.