Mexico's exports of rubbers and plastics totaled $12.7 billion in 2018, mainly to the United States (77%). But its sales of plastic sheeting, plastic housewares, and polymer components are only part of the story. Mexico is also ranked as one of the largest plastics consumers in the world. In 2018, Mexico was the largest market for U.S. exporters of plastics products, totaling USD $17.9 billion. Mexico's manufacturers incorporate a range of plastic materials within automotive components, aerospace parts, medical devices, and consumer goods, among other things.
This growing demand for plastic, and innovative ways in which it is being integrated across a range of product types, presents tremendous opportunities for manufacturers based in Mexico and abroad.
Market at a glance
According to Mexico's National Institute of Statistics and Geography (INEGI), the value of total production in Mexico's plastics industry grew by 6.9% in 2018. The growth of this industry is closely tied to Mexico's manufacturing in automotive, aerospace and other high-growth industries, giving plastics manufacturers good reason to expand into Mexico. To date, more than 4,000 plastic companies operate across Mexico. Plastics production powerhouse states include Jalisco, Nuevo León, Puebla, Querétaro, Guanajuato, and San Luis Potosí, as well as Mexico City.
Mexico's Plastics and Resins Production and Market Size
(Figures in USD billions)

2016

2017

2018

2019 (Estimate)

Total Local Production

19.10

20.77

21.83

22.27

Total Exports

10.88

11.81

12.70

12.95

Total Imports

28.25

30.03

32.32

32.97

Total Market Size*

36.48

38.99

41.46

42.29

Sources: INEGI; *2019 estimates in USD from the IMF
*Total market size = (total local production + imports) – exports
This growing industry has also given the need for more manufacturers of plastics production equipment, resins, and other components. While Mexico produces considerable amounts of polyethylene (PE), polypropylene (PPE), polyethylene terephthalate (PET) and polyvinyl chloride (PVS) resins—4.3 million tons in 2018 alone—it imports nearly as much as it manufactures. This presents an opportunity for plastics manufacturers and suppliers to further streamline their supply chain
Plastic packaging drives industry growth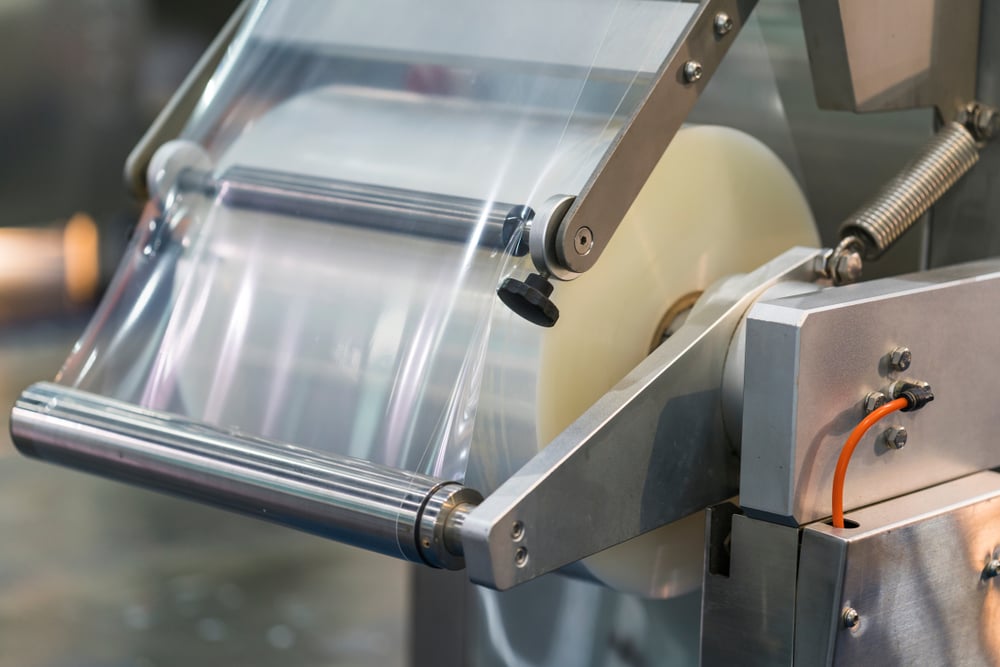 Among the key growth drivers for Mexico's plastics industry is packaging, specifically food and appliance packaging. Data from the Mexican Packaging Association (AMEE) indicates that the packaging sector accounts for 50% of Mexico's total plastics industry and represents 1.7% of the country's GDP. In 2019, this segment saw a 4% increase in production.
What's more, this is one area that has shown tremendous resilience against market disruptions. AMEE reported in Sept. 2020 that the production of plastic packaging had grown 15% in Mexico in 2020 despite the global COVID-19 pandemic. Demand for cleaning products, medicines, food, and beverages, drove a tremendous uptick in plastic production.
However, the production of plastic packaging is evolving in the face of new market challenges. Chief among these challenges is an increase in demand for sustainable products. For example, Mexico City has recently banned single-use plastic bags in hopes of driving advances in biodegradable and compostable materials. The packaging industry, as a result, is working to develop the infrastructure needed to develop compostable materials and improve recycling rates.
"Mexico is the most advanced country in Latin America in terms of PET recycling, and we are even reaching the recuperation and recycling levels of European countries," Hiram Cruz, Director General, AMEE, told Mexico Business. Estimates suggest that Mexico may achieve a PET collection rate of at least 70% by 2025.
Opportunities for innovation
The plastic packaging industry isn't the only area where manufacturers can find opportunities for innovation. For example, Plastics Today notes that Tier 2 suppliers to the automotive industry, such as molders and mold makers, have been slower to move to Mexico to fill in supply chain gaps. However, those suppliers that have made the move to locate near one of Mexico's OEMs have seen growth increase in line with their customers. That includes players like Queretaro-based injection molding company GW Plastics or Chihuahua-based molding firm MGS Mfg. Group.
Plastic manufacturing equipment is another area ripe with opportunity. The industry imports a significant number of processing equipment. However, companies like A&G Plastic Machinery and Milacron in Queretaro, and Beutelspacher SA de CV in Mexico City are meeting this need with ongoing innovations in injection molding and die casting equipment, extrusion lines, and robotics solutions to improve automation. As companies continue to push for more sustainable products, incorporating recycled materials, demand is likely to increase for equipment able to support these changes.
How a Mexico manufacturing presence can help
There are tremendous opportunities for growth in the worldwide plastics industry. By locating in Mexico, companies can benefit from low-cost labor with tremendous industry knowledge. Mexico also provides broad access to more than 50 countries with which Mexico holds free trade agreements, and nearshoring proximity to the U.S. demand for plastics materials.
To better understand how your specific product offerings can serve this broad market, talk to an experienced expert. Tetakawi's experts can help support your plastics manufacturing operation and provide the insight you need for a cost-effective launch in Mexico.
Subscribe
Sign up and stay informed with tips, updates, and best practices for manufacturing in Mexico.