While Kia is a relative newcomer to Mexico, the company has quickly covered ground by setting big growth goals alongside big investments in its Mexican location. As of 2022, Kia's parent company Hyundai Motor Corp. has become the third-largest automaker in the world. Data from the Mexican Association of the Automotive Industry ranks Kia Mexico as the sixth largest vehicle producer in the country, with a 6.7 percent market share. Now, the company is laying the ground for a major expansion – and looking for new suppliers to support its growth.
Known as KMMX, the Kia Monterrey manufacturing factory manufactures a number of different car models for both the domestic Mexican market and the North American automobile market. Its success depends on a strong network of Tier 1, Tier 2, and Tier 3 automotive component suppliers spanning both Monterrey and the nearby automotive manufacturing hub of Saltillo, Coahuila. In this article, we'll explore Kia's Monterrey plant, its future plans, and how suppliers can best position themselves to support Kia's future needs.
Kia's manufacturing history in Mexico
Kia Motors launched into the North American market in 1992 but didn't expand into Mexico until much later. In 2014, Kia began construction on a $1 billion USD plant in Pesqueria, just on the outskirts of Monterrey, Nuevo León, Mexico.
At the time, the company explained the move as necessary to meet soaring demand for its vehicles in the Americas. Kia representatives also noted that the move allowed the company to benefit from Mexico's numerous free trade agreements while mitigating the cost of high tariffs Mexico levied upon cars imported from Korea. The less than two-year timeline from planning to production was relatively unheard of. Yet by 2016, the first Kia Fortes were ready to roll off the production line.
In 2017, the plant manufactured 223,000 units. By 2018, KIA had announced that the Monterrey plant would increase production by 40%. That figure was based on the plans the company had to enter new markets in Central and South America, as well as the Middle East and Africa. By 2020, four short years after opening, the company had produced its one-millionth vehicle.
Today, Kia is preparing to expand in new directions. The company has confirmed that it will invest in expanding its production in Monterrey with a focus on electric vehicles. The expansion will allow the vehicles to qualify for U.S. tax credits established by the Inflation Reduction Act. The act incentives the final assembly of EVs in North America through a $7,500 tax credit made available for qualified vehicles purchased by U.S. consumers.
Inside the Kia Mexico plant
Kia's Monterrey plant spans nearly 3 million square feet on a total footprint of approximately 1,700 acres. It was designed with advanced automation in mind, including 420 robots automating the press, body and paint shops, and assembly lines.
Quality is another major focus for the plant. An onsite quality control center conducts an advanced component quality assessment and evaluation process in tandem with Kia's suppliers. The plant is also home to a test track that spans the property. The track features uneven pavement, hills with 30 percent grades, and high-speed stretches, AutoGuide reports.
The site is also home to a technical training center for the facility's more than 11,000 employees. It also hosts more than 13 suppliers on-site.
Which Car Models Does KIA Manufacture in Monterrey, Mexico?
KMMX is a compact-car production facility. The company reports that it currently produces two models in Monterrey: the Kia Rio and the K3.
The Kia Rio, formerly known as the Kia Pride, is a subcompact sedan available in four-door sedan and five-door hatchback models. The Mexico manufacturing site is the only plant currently producing the popular Kia Rio. In 2021, the company rolled more than 31,000 Rios off the production line.
The K3 is known as the Kia Forte for U.S. buyers and the Cerato for consumers in South America, among other locations. This compact sedan is also produced in South Korea and China. However, Mexico is a major contributor to K3 sales. In 2021, Kia sold more than 113,000 Fortes to the U.S. market alone.
With the announcement that Kia will be shifting some of its EV production into Mexico, there's mounting speculation as to which models may make this move. With the introduction of the award-winning EV6 crossover into the Mexican market in late 2023, there's some discussion that the forthcoming EV9 might soon be produced in Mexico.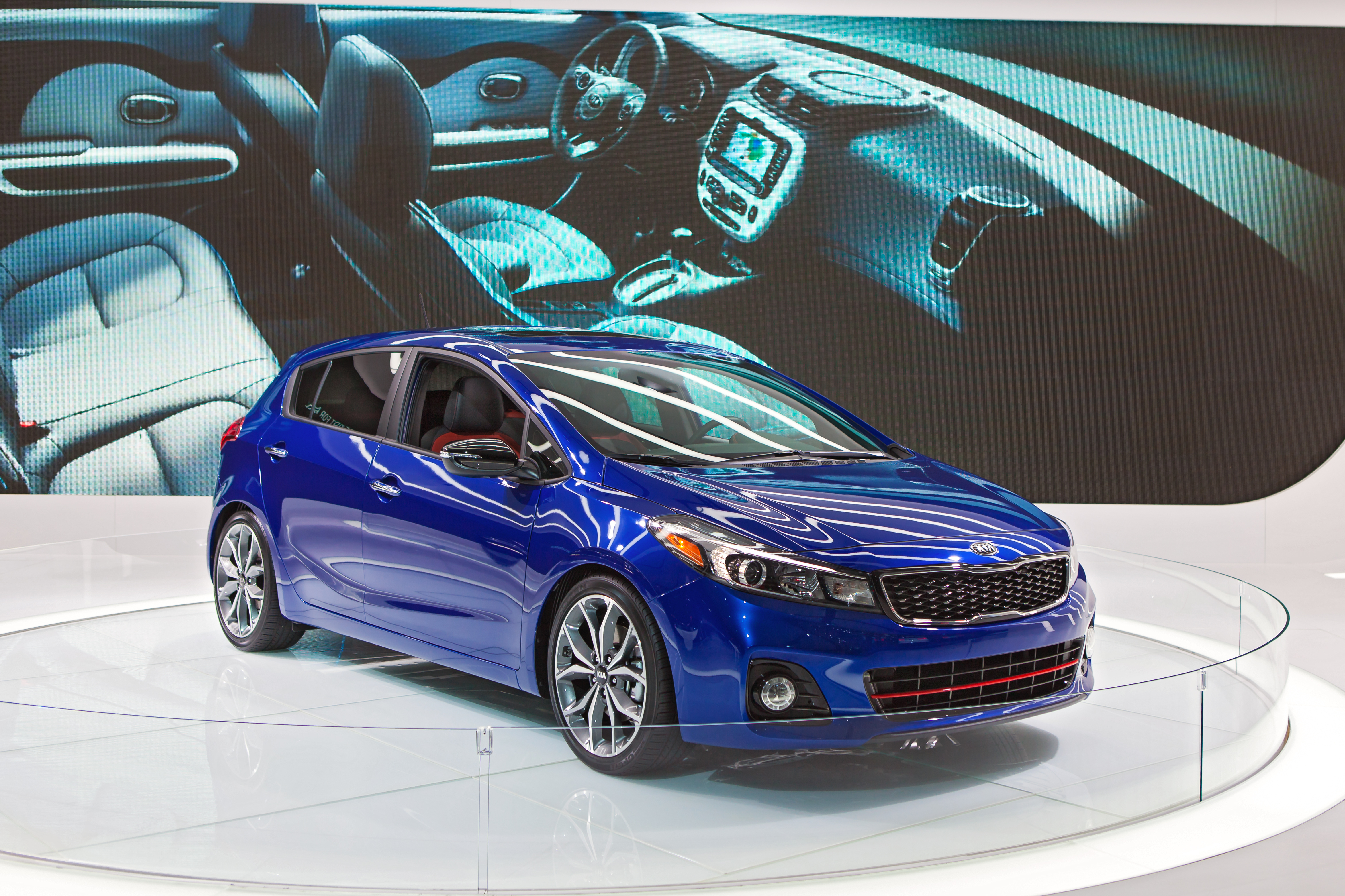 How to position your company as a KIA supplier in Mexico
In addition to its on-site suppliers, Kia is connected with more than 70 direct suppliers in Mexico. Mexico Now reports that 93 percent of the OEM's auto parts purchases come from domestic sources – and it's looking to expand its value chain. The company has reportedly announced plans to add at least a dozen new suppliers to its value chain in the next few years. Suppliers able to support the automaker's EV transition in Mexico may be particularly well suited to add value here.
Companies considering how best to position themselves to support Kia may consider a site in nearby Saltillo. Saltillo sits on the outskirts of Monterrey, roughly an hour and a half drive from the Pesqueria plant. This location allows manufacturers to support partners in Monterrey without the cost of operating in Nuevo Leon's more expensive industrial center. Moreover, Saltillo is already home to a robust automotive manufacturing cluster.
This industrial cluster allows companies to benefit from shared training and educational infrastructure, among other benefits. Given that the manufacturing industry employs 39% of the Saltillo workers, there's a strong culture of automotive skills and understanding throughout the area.
Saltillo has drawn enough automotive components manufacturers to earn the city a nickname as the "Detroit of Mexico." If you think a factory in Saltillo might help you position yourself to supply Kia in Monterrey, let us know. Tetakawi can help you integrate into the environment and ensure your business runs as smoothly as possible. Contact our friendly, experienced team with any questions about how to get started.
Subscribe
Sign up and stay informed with tips, updates, and best practices for manufacturing in Mexico.