Printed circuit boards (PCBs) power a tremendous range of electronic devices and have come a long way in size, function, and complexity since their introduction in the 1940s. Today, stacked layers of extremely small PCBs create the conductive pathways that support consumer electronics, aerospace equipment, computers, telecommunication solutions, and other instruments. Even as these devices grow more complex, more PCBs than ever are being assembled by highly skilled, low-cost labor at Mexico-based operations.
PCB market growth and trends

Experts project that the global PCB market will grow at a CAGR of 4.2% to USD $80.38 billion by 2024, driven by increased adoption of automation solutions, continued demand for wireless devices, further miniaturization of devices, and new need for more efficient interconnect solutions. As demand increases, so too does the call for innovation around these products.
Trends driving the future of the assembly industry include:
The need for more secure processes

. Cybersecurity is an increasing concern for both software and hardware. Industry

reports indicate

that counterfeit PCB components have become a big problem as electronics take a more central role in critical industries. While Mexico is taking strides to modernize and strengthen its IP protections

, many companies go beyond the requirements to protect client data.



MX Electronics Manufacturing, which performs labor-intensive PCB assembly processes in Tecate, Baja California, notes

that its aerospace clients need PCBs for advanced electronic products where highly confidential intellectual property is at stake. The company focuses on providing IP security and data integrity and meeting sourcing requirements for counterfeit rejection assurance.

Growing interest in sustainability.

PCB assembly firms are looking for ways to green their processes and products. The industry has been faced with challenges in reducing waste in manufacturing processes and making more environmentally friendly solutions.



Companies like Mack Technologies Inc. are responding to this demand with a fresh look at their processes. In April 2019, the company's Ciudad Juarez facility obtained Clean Industry Certification

, a certification granted to fewer than 10% of manufacturers in Mexico.

Demand for more rapid delivery.

As companies innovate and develop PCB prototypes, turnaround time becomes incredibly important. Faster turnaround drives more rapid product iteration.


Companies like Baja-Mex Assembly Services provide turnkey services, including PCB assembly, final product assembly, and testing. The company, which has offices in Tijuana and San Diego, notes that its close proximity to the U.S./Mexico border supports its quick assembly turnaround times. Those times, including shipping, can match those of many assembly facilities in the United States, the company reports

.



Many companies looking to meet these demands are considering locating PCB assembly operations in Mexico.

Why PCB assembly companies choose Mexico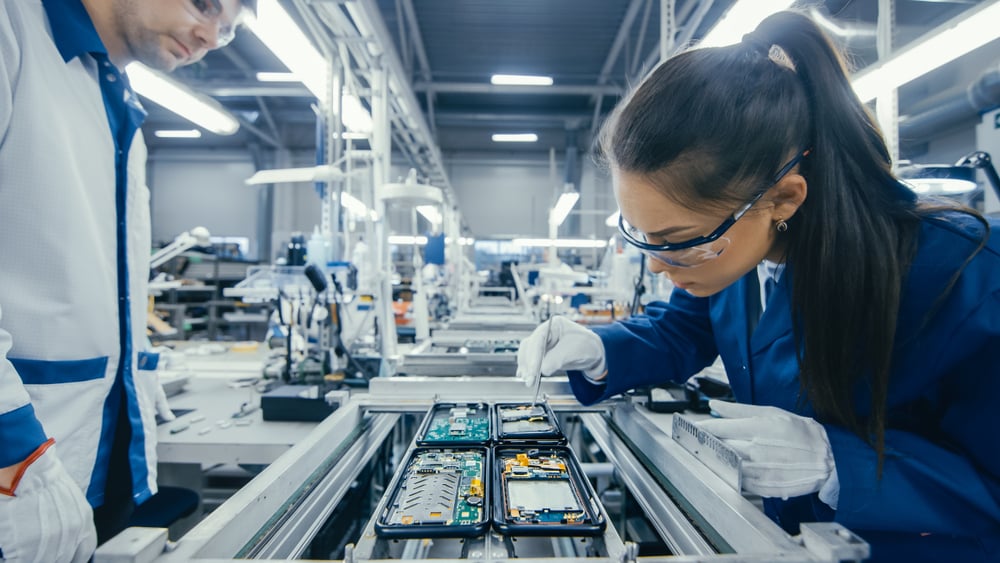 Mexico has proven attractive to foreign investors across a range of industries as a low-cost manufacturing center, and for the ease of entry, it offers foreign manufacturers. However, there are several factors of particular interest for PCB assembly companies.
1. Strong industrial clusters. Mexico's manufacturing clusters leverage economies of scale to strengthen local infrastructure, industry training, and supply chains. Consider that Mexico is the 14th largest aerospace supplier globally, eighth-largest electronics producer, and fourth-largest automobile exporter in the world. By launching an operation near these established clusters, companies can sell into the local supply chain in addition to meeting global demand.
2. Nearshoring benefits. Nearshoring promises many of the cost savings of offshoring, but without the logistical challenges. Shipping lead times and costs drop dramatically, particularly for U.S. companies sourcing products from Mexico's border regions. Companies sourcing low-volume solutions further benefit from Section 321 of the U.S. Code of Federal Regulations, which sets an $800 minimum value on shipments allowed into the United States duty-free.
3. Trained labor. PCBs are sophisticated products that require strict adherence to quality standards. While Mexico is known for its low-cost labor, manufacturers who operate here also recognize that laborers are well trained and adept at handling complex assembly processes. In fact, some manufacturing communities provide on-site training to ensure employees are able to meet customer requirements.
How to maximize the benefits of PCB assembly in Mexico
Maximizing the benefits described above depends upon how quickly, efficiently, and cost-effectively a company can launch operations in Mexico. While there are many ways the federal and state governments support foreign investors, the simplest way to launch your PCB assembly operations is to partner with an experienced shelter service provider. Companies like Tetakawi can identify strategies for streamlining product delivery through customs and connect employers with experienced employees or training options. This frees up manufacturers to innovate in the areas they know best.
Learn more about how partnering with a shelter service provider can support your success in the complex world of PCB assembly.
Subscribe
Sign up and stay informed with tips, updates, and best practices for manufacturing in Mexico.