Manufacturing in Mexico: Shelter Services Company or Full Subsidiary?
Once the decision is made to establish a manufacturing in Mexico operation, the question is how to go about making it happen? Unlike many countries in which the only option is to establish a foreign subsidiary, Mexico's manufacturing shelter service industry offers a way to maintain full control of offshore production without having to create a foreign legal entity.The decision whether to use the services of a shelter company in Mexico or to go with the establishment of a stand-alone entity typically involves comparing the costs of one alternative method versus the other, coupled with assessing the importance of staying focused on core manufacturing operations.
What You Need to Begin Manufacturing in Mexico
The IMMEX Program
Most foreign manufacturers will operate in Mexico under the IMMEX program (commonly known as maquiladora), which allows for the importation of equipment and raw materials on a tax–free basis as long as the final product is exported. A customs lawyer can take care of the Mexico IMMEX registration, and the on-going customs monitoring and compliance process can be done either in-house by trained personnel or by an external firm. Under the IMMEX program, the company must establish an imputed price for all final products shipped out of the Mexico manufacturing facility back to the home company. This constructed fair market value is used as the assumed sale price to generate the gross profit margin for the Mexican production operation, which is needed for tax calculations. There are many Mexican accounting firms authorized to carry out transfer pricing studies and to renew them on an annual basis.
Managing the Operation
A key to Mexico manufacturing success, as in most countries, is finding capable and productive human resources. The ability to find, train, and retain qualified personnel often means the difference between success and failure. A highly competent HR department will be pivotal to test employees, verify stated qualifications, do background checks, work with the unions, structure competitive compensation packages and effective bonus programs, work with the labor attorneys in connection with labor claims, etc. The creation of an effective HR department will be critical to the success of a stand-alone Mexico manufacturing operation as will payroll accounting services to track hours worked, vacation time, over-time, and the various mandatory benefits that must be processed through the federal and state authorities.
Other key functions include purchasing, transportation and logistics, regulatory compliance, and import-export document processing. Again, all of these functions can be carried out by qualified personnel either in-house or on an out-source basis.
Standalone Manufacturing in Mexico
A stand-alone Mexican manufacturing operation is feasible and not uncommon, especially for large manufacturing facilities with an anticipated headcount of 750 plus employees. Mexican legal counsel can create a Mexican corporate subsidiary. Accounting functions can be handled by an external firm or with in-house accountants. (A provisional tax declaration must be prepared and filed every month, and there are various annual reporting requirements as well including a foreign investment filing which must be handled by the accountants. )
Mexican Shelter Service Companies
A Mexico shelter service company, by comparison, assumes responsibility or removes the need for all of these and other services. To begin with, a foreign manufacturer can enter Mexico as a division of the Mexican shelter company which already has the IMMEX license. Consequently, there is normally no need to create a Mexican entity thus eliminating the need for any legal or accounting services both upfront and during operations.
The heart of a quality Mexico shelter company is its human resources department. Most shelter service providers have an experienced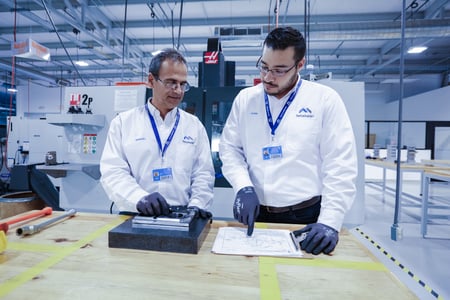 staff of HR professionals who are experts on recruiting manufacturing personnel ranging from plant managers to general operators. Moreover, because most Mexico manufacturing shelters provide services to a large group of clients, they can leverage economies of scale to expand their reach in terms of recruiting, while also lowering costs. Because the foreign manufacturer has no legal entity in Mexico, all employees work for and are paid by the Mexico shelter company. That being said, the manufacturer has complete control over the operations. The plant manager typically reports directly to foreign headquarters. Almost all personnel decisions are ultimately made by the Plant Manager. An added advantage offered by some Mexico shelter companies is the opportunity to move unneeded employees from one of the shelter organization's clients to another thereby reducing or eliminating the need to pay mandatory severance benefits to laid-off workers.
The large number of clients and employees under contract is often a key advantage for Mexico shelter operators. It would be very difficult for a foreign manufacturer, with a headcount of several hundred or fewer, to duplicate the level of expertise offered by a shelter company that manages dozens of manufacturers' non-core functions and thousands of employees.
Mexican Shelter Costs vs. Standalone Costs
Mexico shelter companies handle a variety of non-core, but essential functions. The first question in deciding whether to use a shelter service provider or to create a foreign subsidiary is whether the shelter company's fee for services exceeds the stand-alone costs to carry out these same functions. This is not always an easy analysis. While the Mexico shelter company fee may be quite transparent, the stand-alone cost depends on which services will be handled in-house (e.g., HR and purchasing) and which will be outsourced (e.g., legal, accounting and regulatory compliance). If handled in house, what staffing levels will be needed and at what compensation? If handled by outside services providers, what will the shelter fee structure look like?
No two shelter companies are alike and the key to making an accurate apples-to-apples analysis is to make sure that all of the services provided are included as a line item and properly costed. (In addition, there are a number of significant upfront, one-time legal and accounting costs associated with creating a stand-alone legal entity in Mexico that are avoided by using a shelter provider.) In many cases, especially when the total headcount is lower than several hundred employees, the shelter provider will be the lower cost option. Each operation is unique and should be evaluated separately.
Apart from the cost consideration, many manufacturers prefer to allow a shelter provider to handle the non-core administrative functions in order to focus on manufacturing. They do not want their plant manager having to handle customs issues, tax problems, labor disputes, import transactions, etc. They would prefer to keep upper management focused on production quality and quantity. A realistic comparison of Mexico manufacturing shelter services versus a foreign subsidiary should include a valuation for this factor as well.
If you are intrigued by the benefits associated with operating through a shelter service provider and would like to learn more, contact us for a complimentary Standalone vs. Shelter cost analysis.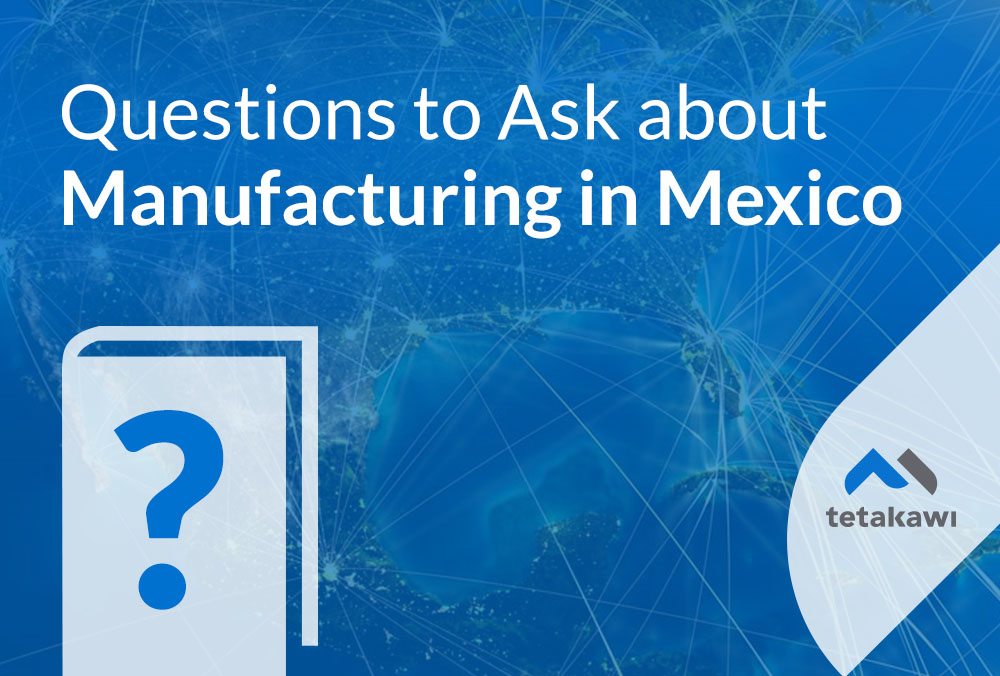 Start your journey into Mexico today!
50+ Questions to ask before expanding into Mexico
Thinking about expanding into Mexico? Step 1 of your due diligence process is answering all of these questions. Over the last 33 years, thousands of companies have used this guide to accelerate their expansion into Mexico.