Industry Needs for Automotive Suppliers in Mexico
One of the main reasons automakers are able to produce and export at a large scale is because of Mexico's robust network of suppliers located around the country. Mexico exported 41% of their auto parts to the U.S. in 2016, and continues to expand their production as more companies continue to invest in manufacturing in Mexico.
Tetakawi recently attended the International Autoparts Industry Conference (CIIAM) in Mexico City that was full of automotive industry leaders who spoke about the future of Mexico's supplier network, Global Market, and NAFTA. Focusing in on the supply chain industry in Mexico, many OEMs and supplier experts talked about best practices, business initiatives, and the future of automotive manufacturing. Some of the experts included purchasing managers and supply chain directors from Chrysler, BMW, Honda, BOSCH, Kenwoth, and Mercedes-Benz who spoke about prospective business structures, concerns, and what it means for potential suppliers.
The Suppliers' Automotive Industry
For a little over a century the automotive manufacturing industry has grown in Mexico to become the primary exporter of automotive vehicles to the U.S., and the 4th largest exporter of automotive vehicles to the world. The various clusters around the nine OEM companies manufacturing in Mexico include a well rounded supply chain and have positioned Mexico to become the automotive global leader it is today.
Oscar Albin, President of the National Autoparts Industry (INA), described how OEMs in Mexico make up 20 plants around the country, and more companies continue to plan operations. Albin noted how the manufacturing growth is based on the U.S. and Canadian markets, but Mexico is continuously expanding to other countries and maintain its long term success in retail. This success is due to the access to international markets, more treaties (specifically with Argentina), and future success will be Mexico's ability to "maintain, defend, revise, and better Mexico's current agreements." Mexico currently has 13 agreements with 45 countries which makes their broad market access a competitive advantage.

What are OEMs looking for?
OEMs in Mexico are growing at a faster rate in part because of their supplier network. Mexico has a strong supplier presence of domestic and foreign partners that contribute to the functioning automotive clusters and their success. The future of the automotive industry for suppliers in Mexico will converge with the innovative market of technology based vehicles to support consumer demands. As the supply chain continues to grow and provide for OEMs, suppliers will also follow a chain of transformations that include business culture and market stability while addressing possible risks along the way.
The CIIAM conference opened up the conversation for OEMs to share the principals companies are looking for in a supplier partnership; most stem on the basis of effective communication and collaboration, similar cultures and values, transparency, and a long term mindset. Below are better descriptions of what some OEM companies in Mexico are looking for.
Fiat Chrysler Automotive, FCA, has 581 supplier locations in Mexico, specifically in the Saltillo region, as their light truck and (Utility Vehicle) UV production continues to increase. Saltillo is an important geographical region for FCA because of its connection to suppliers in Mexico that have global sourcing responsibilities, a Currency Participation Program, Subcomponents for global purchasing leads, product quality, and six sigma WCM (World Class Manufacturing) problem solving strategies. The foundational principals FCA is looking for are: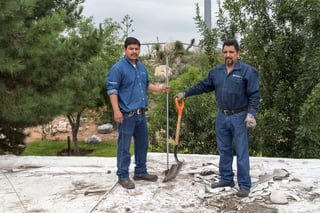 Collaboration

Personal Accountability

Long Term Mindset

Integrity

Mutual Transparency

Empathy

Continuous Improvement
BMW is still in the process of building their new plant in San Luis Potosi, and will begin production in 2019. 70%-80% of the company's value creation is said to come from suppliers around the world along with strategy and innovation, building the demand for electric cars. The preparations for the opening of the BMW plant also include a training program with apprenticeships that started in 2016. Universidad Tecnologico de San Luis Potosi, CONALEP, and CVP partnered with BMW to build the training program that includes mechanics, automotive technicians, production technicians, and a paint specialization module. These preliminary programs can provide suppliers with an idea of what parts BMW is looking for and understand the timing of when to begin a partnership.
As a premium automaker Daimler, Mercedes-Benz, is growing in Aguascalientes, Mexico and just like the other companies in Mexico, SUV production is on the rise with 35% of the company's total share. Currently, 60% - 80% of their cars are coming from suppliers in Mexico. The key factor supplier relationships in Mexico is to maintain compliance integrity and sustainability. Daimler stated they wanted to further localize Tier 1 and tier 2 suppliers in Mexico and work with companies that focus on the German VDA Process Audit.
Honda talked about how their production is trending towards light trucks as fuel prices remain low and the company continues to focus on value and quality for the customer, including technological innovation. Because of this, they want to work with suppliers interested in the connected car, consumer analytics, advanced safety sensors, and open innovation for human machine interface. Honda expressed plans for eco-efficiency concepts that relate to their new electric cars poised for an urban setting. These technological updates require suppliers to move to reliable ERP software that will help control quality assurance and integrate oc/qa vision systems to cut hidden costs.
What is the Diesel Industry looking for?
Diesel companies in Mexico that presented at CIIAM all spoke about the same goals towards a better fuel economy following the U.S. 2016 legislation regulatory overview. Overall, BOSCH stated how diesel technology generates $275 billion dollars in economic activity in the U.S. which poses as a significant factor in the overall market share. As Mexico enables diesel truck growth, key sectors of the U.S. economy, including agriculture, construction, mining, oil and gas, depend on the industry for job and overall GDP growth. BOSCH noted how heavy duty (HD) truck production will maintain at a steady pace as HD sales are influenced by buying cycles because "low used HD truck prices along with excess truck capacity (low freight demand) might be a threat to the forecasted volume recovery."
Mexico is an important contributor to the Diesel industry as PACR, conglomerate including Kenworth, DAF, and Peterbrit, works with 85 suppliers in Mexico and contributed more than $5 million dollars in purchasing in 2016. PACR's suppliers, much like most other Diesel companies in Mexico, are Tier 1 supplier experts of commercial vehicle and automotive customers, are ISO/TS 16949 Certified, have Design and R&D capabilities, are a global supplier, maintain high quality standards, and are financially strong. PACR Mexico listed their "Current Commodity Needs" as:

Air Tanks

Castsings

Exhaust Pipes

Fiberglass/SMC

Glass

Injection Mold

Insulation

Rubber Molding Extrusions and Die Cut

Sensors

Sheet Metal Fabrications

Labels

Lighting Mirrors

Pedals
Daimler in Monterrey continued with advocating for technology leadership values, fuel economy, connectivity, and safety features specifically relevant to Industry 4.0.
The future of Mexico's supplier network is on the rise as Mexico's automotive industry strengths are pulled from continued OEM investment, a highly capable education system, labor rate skills and abilities, Market Access, and competitive costs. Companies in Mexico move toward a technological future and suppliers should be situated to shift with them into industry 4.0.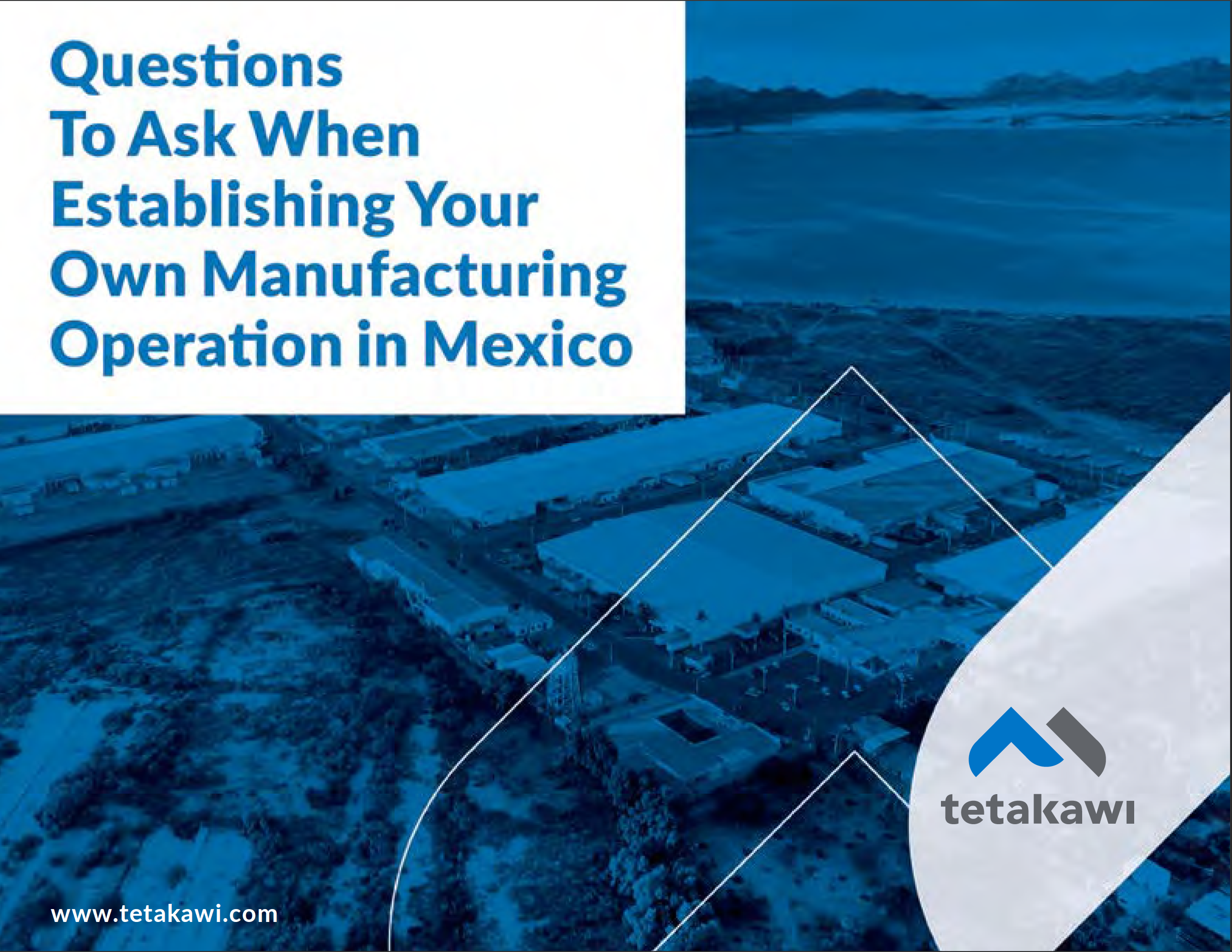 Start your journey into Mexico today!
50+ Questions to ask before expanding into Mexico
Thinking about expanding into Mexico? Step 1 of your due diligence process is answering all of these questions. Over the last 33 years, thousands of companies have used this guide to accelerate their expansion into Mexico.