Overview of The Top 5 Industries Manufacturing in Mexico
Companies manufacturing in Mexico benefit from cooperation and collaboration with local government, education, trade, and high skilled employees. Foreign direct investment has enabled different manufacturing clusters to flourish, and has also established an infrastructure of support systems to ease specialized manufacturing that calls for highly skilled employees.
The amount of imports and exports used to garner manufacturing success deals with Mexico's access to the global market and its in-house local suppliers. For example, Mexico and the U.S. are involved in two-way trade that essentially ships products back and forth across borders to collect parts manufactured in both countries. The product is usually assembled and finished in Mexico and shipped around the world. Products needing engineering and highly skilled minds are sent to Mexico because of the investment in technology education over the past few decades. Assembly employees are on par to their engineer counterparts when it comes to production efficiency and are a defining factor in every industry cluster located in Mexico.

The main manufacturing industries in Mexico are:
1. Aerospace
Mexico is home to around 300 aerospace manufacturing companies including OEMs, Tier 1, 2, and 3 suppliers. The aerospace manufacturing clusters in Mexico enable various companies to pull from their surrounding resources and maintain successful production numbers. Mexican states known for aerospace manufacturing are Queretaro, Sonora, Chihuahua, Nuevo Leon, and Baja California.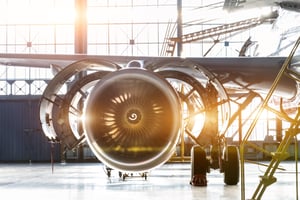 Investment in manufacturing in Mexico has proven a collaborative success for the local area and foreign business. For example, Queretaro is home to the largest aerospace cluster and at the forefront of innovative production that stems from local university partnerships with Bombardier, government support, logistics infrastructure and a skilled labor force. As an important hub Queretaro is home to many companies in Mexico including: Bombardier, GE IQ, Safran, Airbus, Delta, Eurocopter, Aernnova, Meggitt, ITR, Cormer, Regent, and Liberty Spring. Aerospace production in Mexico accounts for almost half of the country's foreign direct investment, and continues to maintain success.
2. Automotive
Automotive companies in Mexico have established a presence in every corner of the country. The main cluster areas are based in Coahuila, San Luis Potosí, Baja California, Nuevo León, Jalisco, and Guanajuato. With almost a century's worth of presence established in Mexico, the automotive industry is the 4th largest exporter of auto-parts in the world, and first in auto exports to the U.S.
There are 10 automotive OEMs in Mexico who have established a presence in the country, and consistently work with supplier networks to enhance productivity and export functions. The automotive OEMs in Mexico are BMW, Chrysler, Ford, GM, Honda, Kia, Mazda, Nissan, Toyota, and Volkswagen. These companies make up 20 plants that depend on a robust supplier presence to enable a smooth operation. The two main clusters are located in Saltillo, Coahuila (also known as the Detroit of Mexico) and a corridor along the coast of Bajio. Both of these areas contribute to the push in automotive engineering and contribute a large amount of activity to the two-way trade across Mexico and the U.S.
3. Medical Devices
Mexico's medical device industry manufactures many products from almost 650 companies that export about $8 billion USD. Baja California has the largest cluster with 67 medical device companies in the state. Chihuahua, Coahuila, Nuevo León, Jalisco, Sonora, and Tamaulipas follow closely behind as the states with a significant presence of medical device manufacturing.
The U.S. consumes 92% of the medical devices that Mexico exports because of the production efficiency pushed by Mexico, and the close proximity between the two countries. The other main countries that invest in medical device manufacturing are the Germany, Italy, Spain, the Netherlands, and Japan. Producing medical devices is an extremely specific process, especially for devices needed in a timely manner. Many of the devices are small and need to be manufactured by hand requiring various stages of construction. The multiple part assembly process requires high skilled labor abilities which are commonly found in Mexico's workforce. Companies manufacturing Medical Devices in Mexico include Medtronic, GE, Tyco, Becton Dickinson, Siemens and Cardinal Healthcare, 3M, Stryker Incorporated Kimberly Clark, Boston Scientific, Johnson & Johnson among others.
4. Electronics
Electronics manufacturing in Mexico supports various manufacturing industries in providing components for automobiles, airplanes, home appliances, medical devices, computers, and any other manufacturing operation that implants electronic devices. Large electronics firms and start-up companies have developed an infrastructure that supports the booming IT sector, and connects Mexico to the global market.
Overall, Mexico electronics manufacturing maintains different specialties in two parts of the country, east and west. The west part of Mexico specializes in manufacturing aerospace, hi-tech, IT and electronic sub assembly parts in the states of Baja California, Sonora, Chihuahua, Jalisco, and Aguascalientes. The east part of Mexico specializes in manufacturing parts for computers, home appliances, and consumer goods in Coahuila, Mexico City, Nuevo León, Querétaro, and Tamaulipas. Both east and west EMS manufacturers specialize in automotive and telecommunications components. Specifically, Guadalajara, Jalisco holds the largest amount of EMS manufacturing operations in the country with 12 OEMS and more than 380 specialized suppliers that exports about $150 billion annually. Some of the companies in Guadalajara include: Plexus, IMI, IKOR, Flex Ltd., V-TEK, InterLatin, Sanmina, QSS, JABIL, Molex, OMP Mechtron, and Talos. Much like the rest of Mexico, Guadalajara is home to a diverse base of EMS manufacturing that gives the state a global competitive advantage.
5. Appliance Manufacturing and Furniture Manufacturing
As the 5th largest exporter of appliances in the world, and a major exporter within the furniture industry, household manufacturing in Mexico is growing.
Sony, Whirlpool, GE, Zuo, Amana, Danby, Ethan Allen, EMZ, SIEMENS, and Diehl Controls are some of the main household manufacturing companies in Mexico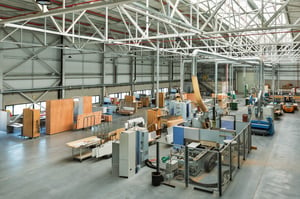 Many of these companies gravitate towards other industry clusters including electronics and automotive to pull from a similar workforce knowledge and supplier network. As nearshore manufacturing leaves room for low overhead costs including shipping, logistics, and supplier resources, companies are better situated to enhance production efficiency and exports to large markets, specifically North America. Queretaro, Tecate, Guadalajara, and Saltillo are some hot spots for both furniture and appliance manufacturing in Mexico.
Overall, companies manufacturing in Mexico maintain reliable production values because of their supplier networks within industry clusters and a large investment in the country's logistical infrastructure. Industry conglomerates maintain high skilled labor and government partnerships to boost the global competitiveness of companies manufacturing in Mexico. Location specifics within each industry continue to cultivate important resources for various industries to thrive together in one country.
To learn more about manufacturing in Mexico, contact us or watch the webinar below to learn about modes of entry, popular locations, and manufacturing costs in Mexico.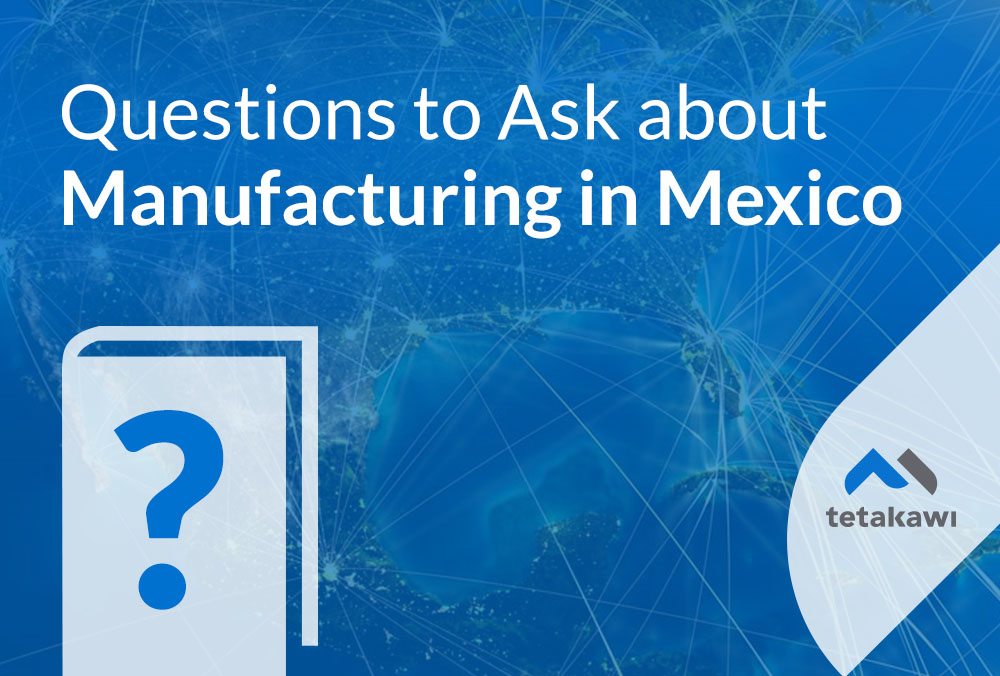 Start your journey into Mexico today!
50+ Questions to ask before expanding into Mexico
Thinking about expanding into Mexico? Step 1 of your due diligence process is answering all of these questions. Over the last 33 years, thousands of companies have used this guide to accelerate their expansion into Mexico.