Companies looking to enter one of these three major industries in Mexico often choose to do so using a shelter services provider. As one of the most straightforward entry strategies to begin manufacturing in Mexico, the shelter services model makes it far simpler to get up and running in a foreign market, regardless of industry.
Quick start-up, lower costs, easily-managed labor, more flexibility, and access to in-depth industry information are some of the top benefits of Mexico's manufacturing industry. Beyond these advantages, shelter service providers are experts in other local affairs and can help companies stay competitive in the popular automotive, aerospace, or medical device markets.
Learn more about the benefits of using shelter services here.
Get more information about major Mexican manufacturing industries
Automotive manufacturing, aerospace manufacturing, and medical device manufacturing are booming sectors that have tapped into the many benefits of manufacturing in Mexico. To learn more about these industries and how using a shelter services provider can help get your company started, contact a Tetakawi expert.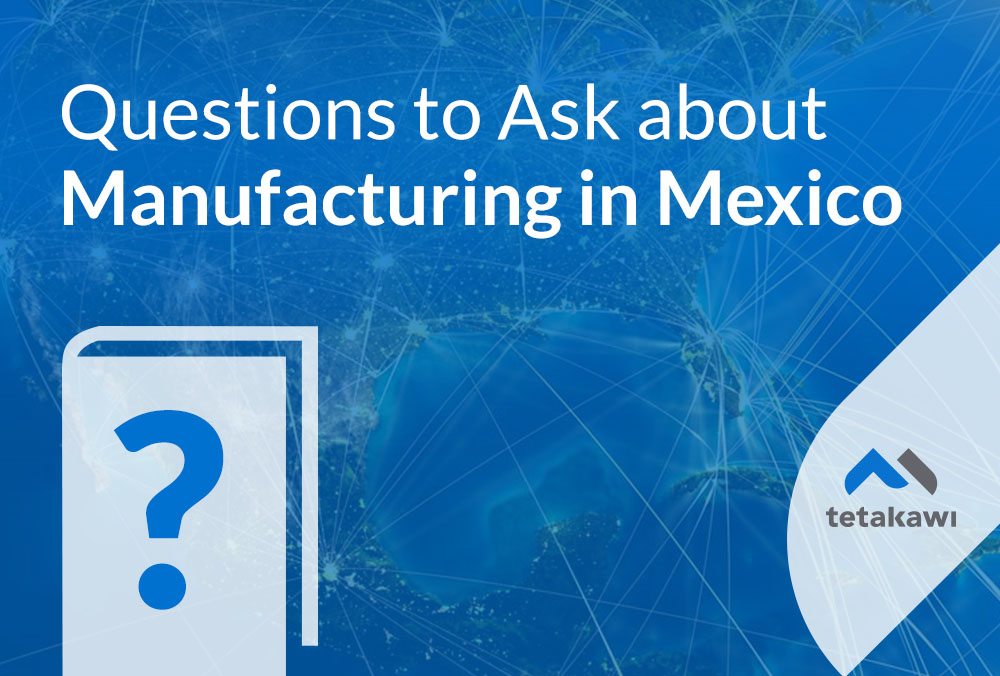 START YOUR JOURNEY INTO MEXICO TODAY!
50+ Questions to ask before expanding into Mexico
Thinking about expanding into Mexico? Step 1 of your due diligence process is answering all of these questions. Over the last 33 years, thousands of companies have used this guide to accelerate their expansion into Mexico.