Companies in any industry can benefit from manufacturing in Mexico. However, operations within the top three manufacturing sectors in Mexico can leverage powerful economies of scale and shorter shipment times to grow their own business as they support local OEMs.
So, what are the top manufacturing sectors in Mexico? The three leading manufacturing industries in Mexico are the automotive, aerospace, and medical device sectors. Below, we provide an overview of these three industrial sectors to help companies determine how they can best position themselves to compete.
Industry #1: Automotive Manufacturing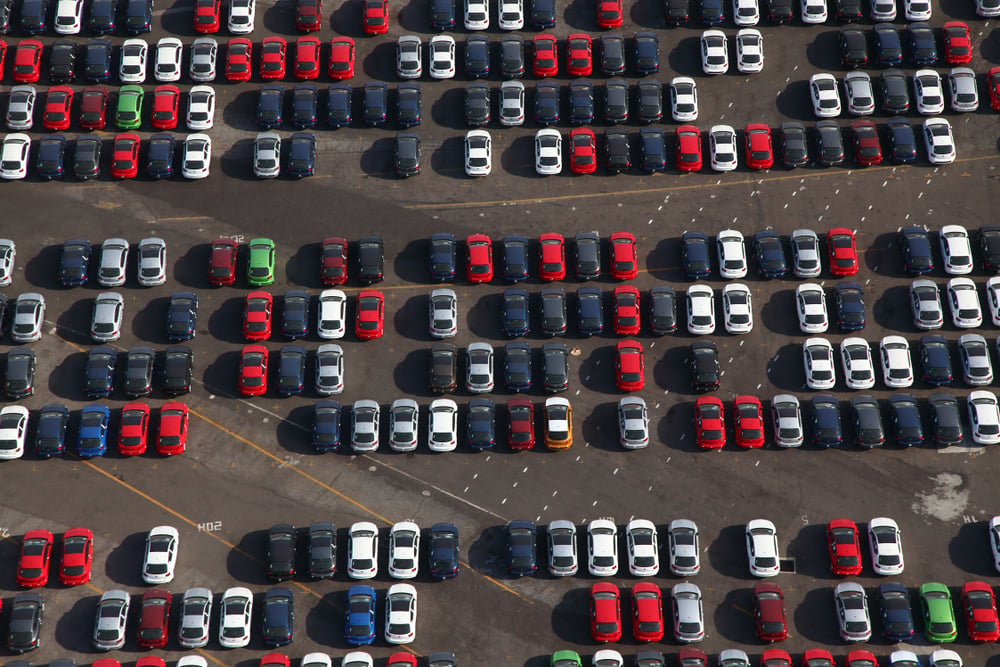 More than 100 years of automotive manufacturing in Mexico laid the groundwork for the country's robust manufacturing sector. Automotive manufacturing is among Mexico's largest industries, making up 3.5 percent of the national GDP and 20 percent of the manufacturing-specific GDP. Today, Mexico is the seventh largest passenger vehicle manufacturing country in the world, and it exports 90 percent of those vehicles. It is also the leading global exporter of tractor-trucks and the sixth largest exporter of heavy-duty vehicles.
OEMs including Audi, Baic Group, BMW, Stellantis (made up of FCA and PSA Group), Ford, General Motors, Honda, Hyundai, Kia, Mazda, Mercedes Benz, Nissan, Toyota, and Volkswagen all have a manufacturing presence in Mexico. This representation from so many major brands has attracted a dense supplier network, with Mexico's 30 automotive OEM assembly plants supported by hundreds of Tier 1, 2, and 3 suppliers. It has also led to the growth of automotive parts production. This sector generates USD $94 billion in annual revenues, making Mexico the fourth-largest producer of OEM and aftermarket automotive parts worldwide.
Location brings key benefits to automotive companies in Mexico
Manufacturers benefit from Mexico's shared border with the United States, which makes it cost-effective to rapidly ship goods to this leading consumer market. Mexico's western ports also allow OEM manufacturers and Tier 1 and Tier 2 suppliers to export goods to Asia, Australia, and New Zealand. As a result, Mexico provides a desirable supply-chain solution for manufacturing countries across the world.
Mexico's participation in USMCA also serves as a strong investment incentive for foreign manufacturers looking for cost-effective entry into the United States. The free trade agreement requires that 75 percent of a passenger vehicle's content be produced in North America, and that core auto parts originate from North America. Only vehicles meeting these requirements can receive duty-free access. The Center for Automotive Research notes that Mexico's strong network of free trade agreements also leads to tariff savings of more than $4,000 per vehicle in exporting a $25,000 vehicle to the EU. The tariff advantage grows in proportion to vehicle value.
As the automotive industry adapts to respond to shifting consumer demands, innovation, low-cost manufacturing, and proximity to the United States border will play an increasingly critical role in helping automotive component manufacturers stand out in this competitive industry.
Must Read: Overview of the Automotive Manufacturing Industry In Mexico
Industry #2: Aerospace Manufacturing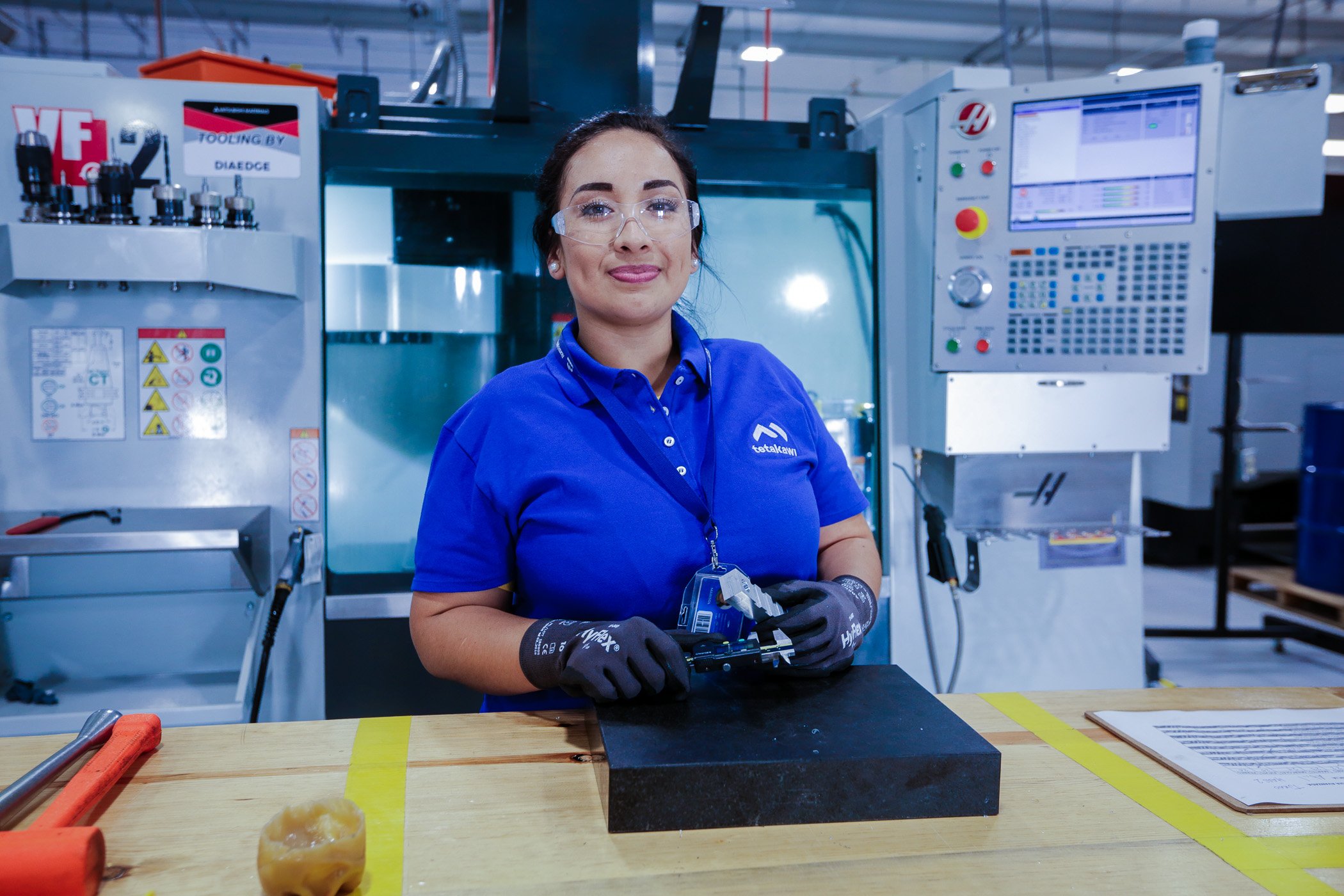 Aerospace manufacturing is another significant sector in Mexico's booming manufacturing industry. While a much more recent addition to the country's industrial sector, it's made up for newness by rapid growth. According to the Mexican Aerospace Industry Federation (FEMIA), the dynamic sector has sustained 14 percent growth in the last 15 years and 18 percent growth in 2022. Today Mexico is the 12th largest global aerospace supplier.
FEMIA estimates that Mexico's aerospace sector grew from 100 manufacturing firms and related organizations in 2004 to 368 by 2022. This includes manufacturers and maintenance-repair-overhaul facilities as well as technical schools, research centers, and related service providers. From aircraft engine components to electrical systems, manufacturers such as General Electric, Bombardier, Honeywell, Airbus, and other suppliers choose to locate their manufacturing operations in Mexico.
While the aerospace industry benefits from a robust supplier network, much like the automotive manufacturing industry, Mexico's aerospace manufacturing industry offers additional advantages. First, its proximity to Arizona – the fourth largest aerospace cluster in the U.S. and growing fast – has led to cross-border synergy and opportunity, especially in the state of Sonora.
Second, Mexico has proven to be a reliable solution for material and labor sourcing for aerospace manufacturers. After aerospace manufacturers were forced to shed employees due to the pandemic-related downturn, many companies were hard-pressed to find labor to return to pre-COVID levels. Many manufacturers found that Mexico could support this need. The resulting push toward aerospace manufacturing in Mexico has only fueled an already strong sector and cemented Mexico's place as an aerospace manufacturing leader.
To spur additional growth, Mexico's aerospace industry manufacturers are looking to diversify. FEMIA notes that Mexico's aerospace companies are expanding their horizons as 25 percent of aerospace components exports now head to countries beyond the U.S. Suppliers are also developing their capabilities to serve space and defense companies.
Industry #3: Medical Device Manufacturing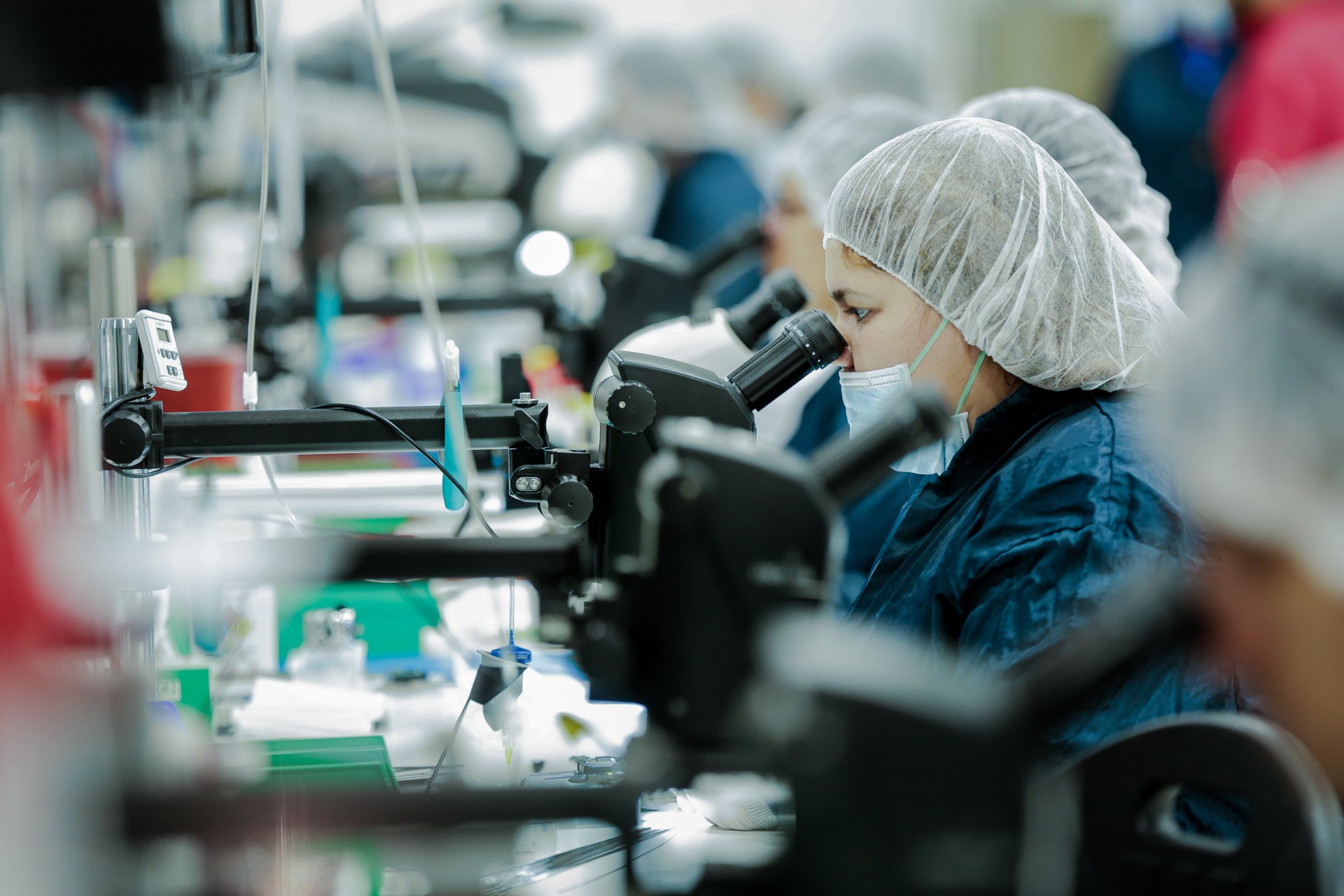 Mexico is home to some of the medical device manufacturing industry's most important players, producing everything from pipettes and needles to pacemakers and respirators. Medical device manufacturing is a vital component of the country's industry and one of its fastest-growing sectors. The National Association of Health Providers (ANAPS) projects that Mexico is on pace to rank 5th as an exporter of medical devices globally, with the sector having seen 46% growth between 2015 and 2021. Fitch Solutions projects that Mexico's medical device market will grow from 2021 through 2026 by a CAGR of 7.4 percent to USD $8.5 billion.
Mexico is particularly well suited to serve this market. The company is home to a diverse electronics supplier base, which serves the industries noted above, as well as the emerging medical device sector. In addition, as Prophecy Market Insights reports, many of these products rely on plastic injection molding processes. The plastics and resin sector in Mexico is already well established, with more than 4,000 plastics companies in Mexico producing $20 billion in such materials in 2020 alone.
Another significant factor in the success of the medical device manufacturing industry in Mexico is due to its location. Manufacturers in Mexico have close proximity to some of the largest medical markets in the United States. San Diego is home to over 600 major life science companies and a mere half-hour drive to the booming medical device manufacturing sector in Tijuana. The States of Chihuahua, Coahuila, Nuevo León, Jalisco, Sonora, and Tamaulipas closely follow with many medical device manufacturers now operating in these regions. These Mexican manufacturing locations all contribute to the manufacturing economy and facilitate trade.
Shelter services can get you up and running in any of the manufacturing industries in Mexico
Companies looking to enter one of these three major industries in Mexico often choose to do so using a shelter services provider. These providers often have unique insight into the local market, which can help you position your company to benefit from a presence near your targeted manufacturing sector. Shelter service providers are experts in other local affairs and can help companies stay competitive in the popular automotive, aerospace, and medical device markets.
Plus, as one of the most straightforward entry strategies to begin manufacturing in Mexico, the shelter services model makes it easy to get up and running in a foreign market, regardless of industry. Quick start-up, lower costs, easily-managed labor, more flexibility, and access to in-depth industry information are some of the top benefits of Mexico's manufacturing industry.

Learn more about the benefits of using shelter services here.
Learn more about Mexico's major manufacturing industries
Automotive manufacturing, aerospace manufacturing, and medical device manufacturing are booming sectors that have tapped into the many benefits of manufacturing in Mexico. To learn more about these industries and how using a shelter services provider can help get your company started, contact a Tetakawi expert.
Subscribe
Sign up and stay informed with tips, updates, and best practices for manufacturing in Mexico.