What Does It Cost to Manufacture in Mexico?
Manufacturing in Mexico offers the opportunity for companies from around the world to improve their global competitiveness. Comparatively lower costs for skilled labor and transportation of goods, combined with regulatory breaks and tax incentives for foreign investors, set the stage for a cost-effective manufacturing site. However, the only way to ensure an organization is truly benefiting from cost savings of doing business in Mexico is to develop a complete cost analysis.
There are several factors to consider in your estimate of the cost of establishing a manufacturing facility in Mexico. Consider the six major cost categories described below:
Regulatory Costs Associated With Doing Business in Mexico
Setting up a new facility in Mexico will require you to incur some one-time start-up costs. For example, companies that opt to incorporate on their own will face costs for incorporation and fees for certain registration activities. There are also customs permits needed to get your raw materials and finished products in and out of the country, as well as potential operating permits. Some of these fees can be avoided by choosing to manufacture under the IMMEX system as part of a Shelter Company, which already has the registrations and certifications needed in place.
Also, it's essential to factor in ongoing taxes. Companies may face a 16-percent value-added tax on shipped materials and equipment into Mexico. Those that opt to register under the IMMEX program and obtain an IVA Certification can avoid that cost in many cases. However, all companies must factor in Mexico's corporate income tax of approximately 30 percent, a state payroll tax ranging between 1.8 to 2.9 percent, and a real estate tax of 0.1 to 0.5 percent.
Industrial Real Estate Costs in Mexico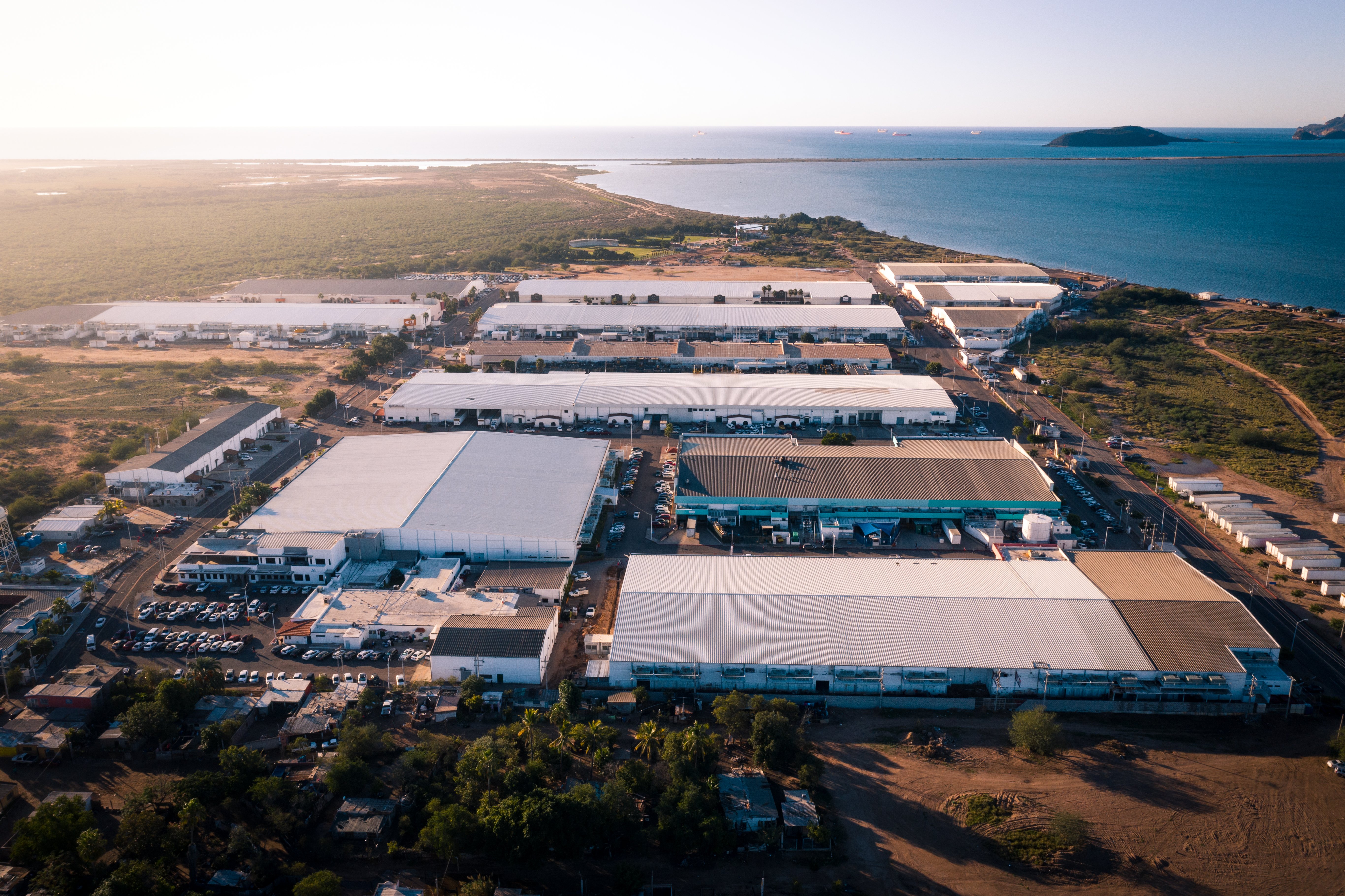 Manufacturers with unique needs may opt for a build-to-suit facility in Mexico to ensure they get the exact specifications they want—and the sky is the limit on those costs. However, many manufacturers will find that Mexico has ample industrial space available for lease/rent. Real estate costs vary across regions, but in most markets, it is possible to lease a typical class A building within an industrial park for somewhere between USD $0.38 and $0.48 per square foot each month.
It is typical for industrial parks in Mexico to charge an additional USD $0.015 to $0.03 per square foot each month for maintenance of common areas. On a triple net lease, expect to add 2.5 to 6 percent to cover the costs of taxes, maintenance, and insurance.
This additional cost won't include any upgrades that may be needed to get the leased facility ready for a company's unique manufacturing needs. These upgrades might consist of adding more power, changing out lighting, or adding appropriate fire protection, safety signage, and ventilation to accommodate specific hazards. Companies should also add in the cost of furniture or other office modifications that won't come with the bare building.
Mexican Utility Costs
Utilities will present a significant portion of your ongoing overhead for your factory in Mexico, so it's essential to budget for these costs upfront:
Electrical:

Costs for manufacturing in Mexico may vary, but on average, fall around $0.110

per kWh. That puts it right around the average cost for electricity in the United States or Canada. In some cases, electrical charges may be offset by different demands for air conditioning or humidity control. Other variations will include the initial electrical connection fee, time of use rates, and demand charges applied by the electric company.

Natural gas:

On average, costs in Mexico will range from USD $0.037 per m3 to $0.0956 per m3. This will, of course, vary based on region and monthly volume.

However, it's important to understand that not all industrial areas of Mexico are fully serviced. While more pipelines are under construction today, companies should focus on areas already well connected to a source of natural gas to prevent the risk of future service disruptions.

Water and sewer:

A cost of $0.007 USD per gallon is relatively typical for water in Mexico. As with natural gas, water availability can be a challenge in some regions. Companies should check with local providers to understand any restrictions that may impact your usage and regulations around water discharge. Be sure to factor in the cost of adding water and sewer hook-ups that may be needed.

Internet services:

These costs are comparable to other countries. For a 6 MB DSL internet line, companies might expect to pay about USD $80 each month. An E1 (or U.S. T-1 ) connection will run approximately USD $815 per month.

While connectivity continues to grow, some rural areas may not be as well connected as established industrial centers.

Telephone: A primary line may cost about $20 per month and may go up depending on the number of lines required. Talk to local providers to factor in the cost of installation.
Ongoing Operational Costs for a Factory in Mexico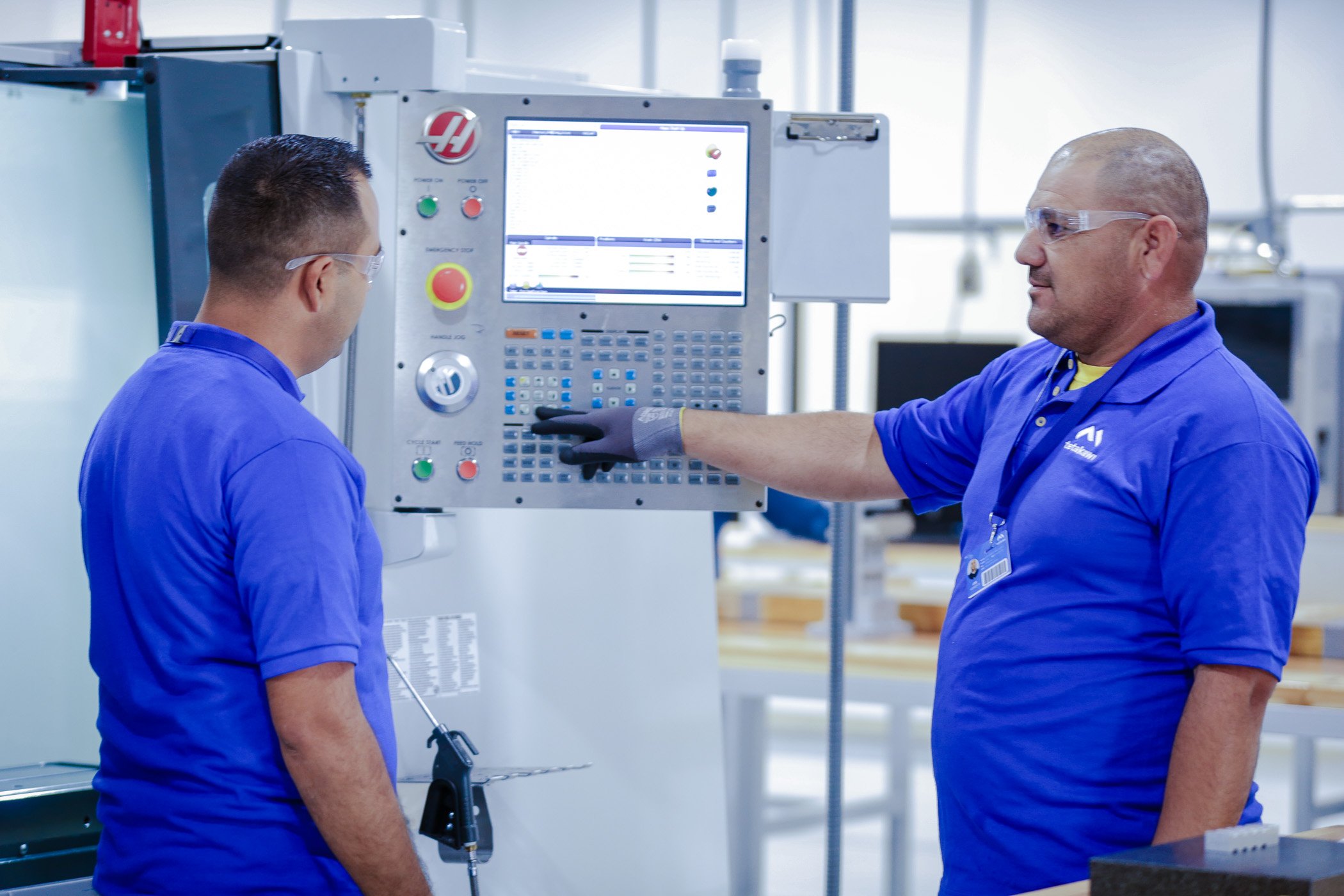 While ongoing utility costs will be factored in as operational costs, there are some additional items to consider to keep a facility in Mexico running smoothly. For starters, whether or not your site is automation intensive, there will be equipment that needs ongoing maintenance or replacement. You'll want to factor in any specific equipment required for the upkeep and calibration of machinery, as well as cleaners and other consumable supplies needed for overall facility maintenance.
Additional costs will include the initial training time needed for new employees to reach the expected production standard. Start-up operation costs may also include some wasted product as machinery gets up and running as well as the cost of trainers. If managers are trained in another country, the company will need to budget for trainers' salaries as well as food and lodging costs.
Other operational costs might include such things as safety gear, medical supplies, and office supplies. Some of those costs may be budgeted for based on your current operational costs.
Transportation and Logistics Costs
There are two transportation costs to account for in Mexico: transporting goods and transporting your people.
When it comes to transporting materials into Mexico, IMMEX companies get a break from taxes if those goods are processed and exported within set time requirements. However, there remains a transportation cost associated with moving equipment, raw materials, and ongoing supplies. Those costs will vary depending on the distance between the manufacturing site and its suppliers, and industry clusters where suppliers locate near manufacturers are a popular strategy.
Then, of course, there is the cost of shipping finished product to the customer. That cost may include warehousing at some point, in addition to expected freight costs. There will be customs brokers' fees and duties to pay as well, both coming in and moving out of Mexico.
Regarding the transportation of people, some companies, particularly those in rural areas, may need to provide busing to bring employees to and from work. Other organizations may provide vehicles to employees in key management positions. Companies may also need to factor in the expense of travel between multiple manufacturing sites.
Average Wages/Labor Rates in Mexico
Aside from your facility, your people will be the next most significant expense you manage in Mexico. That includes basic wages, which may vary widely depending on skill level, anywhere from USD $2.40 per hour for unskilled labor to USD $13.51 per hour for a skilled material planner. The location also will be a significant factor. Companies in metropolitan regions with high demand for manufacturing skillsets should expect to pay more than rural areas with a much more expansive hiring pool.
However, there are costs beyond wages to consider, as well. Most regions expect some level of fringe benefits, and these may fill in the gap left by a lower basic wage. Ignore these benefits, and you may grapple with the high costs of turnover and frequent retraining. And if trainers are coming in from outside of Mexico, there may be associated costs for travel and entertainment.
Click here to Download List of Average Manufacturing Wages in Mexico
Estimate Your Mexico Manufacturing Costs
Comparing your costs in your home country today against projected savings by moving to Mexico is the only way to feel secure in your cost savings. While this information will help you begin to prepare for the costs of a new manufacturing operation, it's only the first step. For a complete estimate of what it costs to manufacture in Mexico, reach out to Tetakawi today.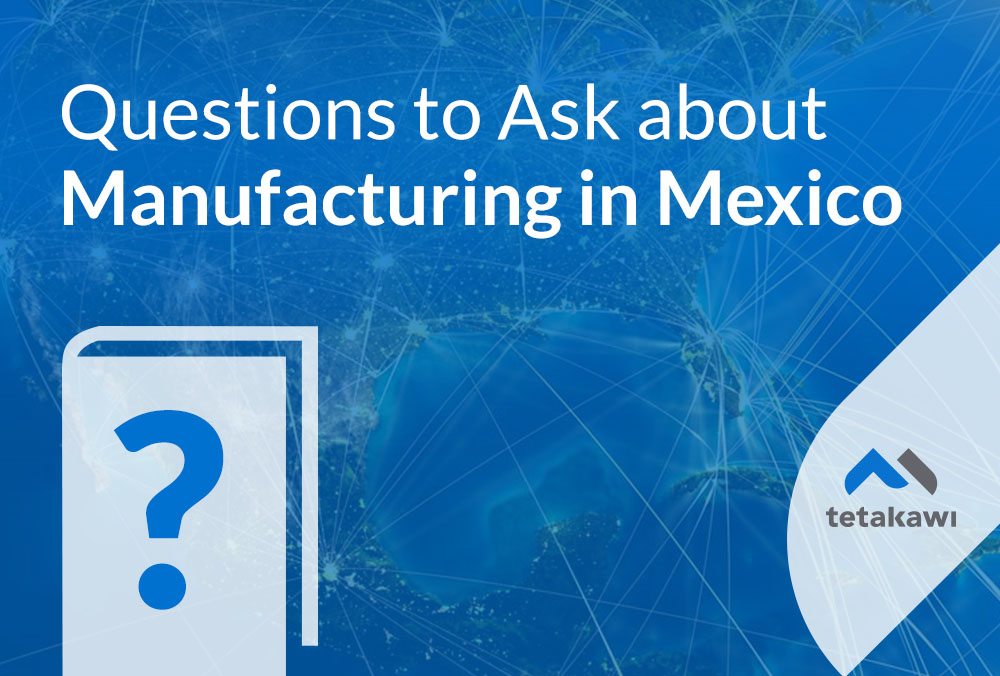 Start your journey into Mexico today!
50+ Questions to ask before expanding into Mexico
Thinking about expanding into Mexico? Step 1 of your due diligence process is answering all of these questions. Over the last 33 years, thousands of companies have used this guide to accelerate their expansion into Mexico.