The Benefits of Maquiladoras in Mexico
If your company is considering expanding manufacturing activities in Mexico, operating under the maquiladora model has many advantages. In this post, we'll explore four main benefits of Mexico's maquiladora program and how shelter services providers can make setting up a maquiladora in Mexico easy for your company.
What is the maquiladora program in Mexico?
Before diving into the mechanics of Mexico's maquiladora program and exploring its many advantages, it is essential to understand what a maquiladora is. The simple definition of a maquiladora is any foreign-run operation in Mexico that exports goods to other countries. Maquiladoras benefit a variety of trade industries and companies in Mexico.
First established in 1964, Mexico's maquiladora program began as a way to boost investment in the Mexican economy. An untapped resource for many years, maquiladoras were designed to bolster the industry, labor, and trade economy of Mexico. In 2006, the development of IMMEX (Industrial Manufactuerera Maquiladora y de Servicios de Exportacion, which translates to the Maquiladora, Manufacturing and Export Services Industry) modernized the maquiladora program and is the current way the trade program is governed in Mexico.
Learn more about the history of maquiladoras in Mexico here.
Overview of the advantages of Mexican maquiladoras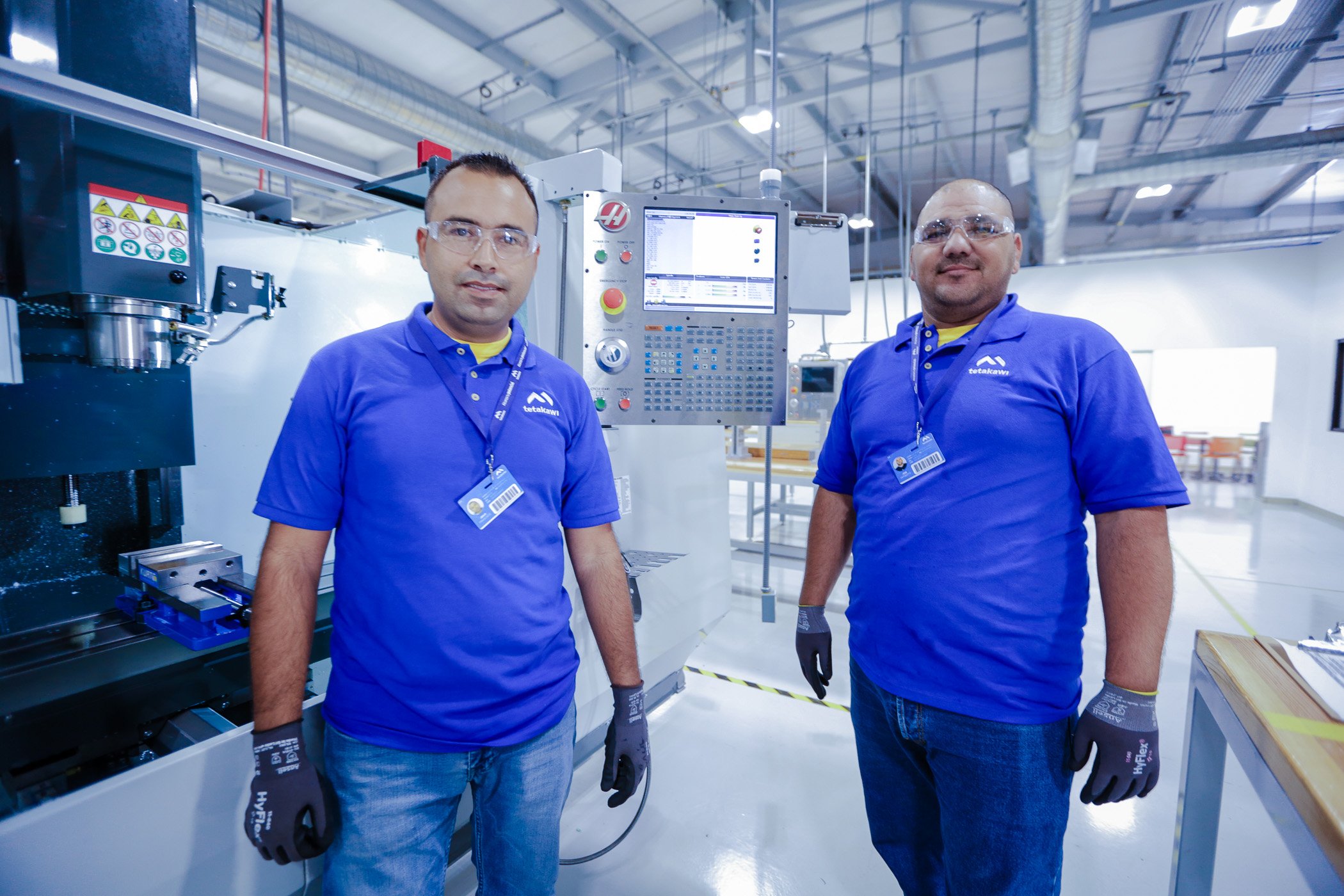 When operating under the maquiladora model, foreign-owned companies can make use of labor, tax, and other benefits as dictated by regulations in Mexico. Import of raw materials can be conducted duty- and tariff-free, and the finished product can then be exported to the company of ownership. In general, management based in Mexico conducts daily administrative operations for the maquiladoras. The foreign company owner remains in control of all manufacturing expertise and operations related to production, including process improvements and long-term goal planning. Companies will also benefit from the affordable labor and workers.
Modern maquiladoras are well-run, easily managed operations that allow companies to capitalize on their core competencies. Operating under the maquiladora model will benefit your company in a variety of ways. The advantages that companies find most attractive about maquiladoras in Mexico include:
Location flexibility

Fast, efficient start-up of operation

Flexibility in products of manufacture

Numerous cost and tax benefits
Benefit #1: Flexibility of maquiladora locations in Mexico
Where can maquiladoras be located in Mexico? As long as the finished goods are sold outside of Mexico, a foreign trade company can build a maquiladora virtually anywhere in the country. A customs tax applies if this is not the case. Still, the additional cost a company may incur is minor when weighed against the many other significant benefits associated with manufacturing in Mexico.
Whether you want access to one of the country's many robust industry clusters or you want to establish your company maquiladora close to the Mexico border, there are several location options in the country. Popular cities and states include Empalme, Guaymas, Hermosillo, Guanajuato, Monterrey, Queretaro, Saltillo, and Tijuana.
Explore eight popular destinations for locating your maquiladora in Mexico here.
Benefit #2: Easy start-up with a shelter services provider
Establishing a maquiladora in Mexico is easy when paired with the shelter services mode of entry. Mexico's shelter service programallows a foreign company to conduct business in Mexico through a "shelter" provider. The shelter service provider is the legal entity and employer of record in Mexico for all administrative matters, allowing the foreign company to focus all of its expertise on the industry and production related activities. Beyond offering critical knowledge necessary for fast, easy start-up, the shelter company generally also handles a variety of other tasks for companies:
Human resources and recruiting

Employee payroll and benefits administration

Customs management and import/export matters

Tax and fiscal compliance issues

Environmental and occupational health and safety

Purchasing negotiations and vendor relationships

Facilities management and real estate
These advantages are hard for companies to provide by themselves, making shelter services an appealing option. One of the easiest ways to manufacture in Mexico is to operate through a shelter services provider that offers a manufacturing community. More than an industrial park, these communities provide several value-added services that include building leasing, permit obtainment, payroll management, customs access, zoning, and more. This benefit can give your company a significant advantage over the competitors in your trade industry.
To learn more about shelter services providers in Mexico and how to get started, click here.
Benefit #3: Flexibility of product or service offering
Maquiladoras in Mexico have virtually unlimited access to the types of items that can be manufactured. A caveat is the production of handguns and other firearms, which require a specific Mexican permit. Additionally, products involving radioactive or nuclear components require notification and permitting from the Mexican Nuclear Regulatory Agency. For typical industry goods and services, your company will have access to the maquiladoras and the other benefits of manufacturing in Mexico without major roadblocks or regulations.
For an overview of the major industries that benefit from Mexico's maquiladora program, click here.
Benefit #4: Cost Benefits and Tax Incentives
Low labor and shipping costs, fast delivery, and duty-free production materials are some of the significant benefits of choosing to use the Mexican maquiladora structure. If you are not using the maquiladora program, compliance with associated Mexican regulations can be costly and complicated. Maquiladoras, however, offer companies a variety of benefits for corporate income tax, payroll tax, and VAT tax (value-added tax) payments.
For an explanation of what it costs to set up and manage a maquiladora in Mexico, click here.
How to establish maquiladoras with a shelter services provider
The benefits of Mexico's maquiladora program are numerous and extend beyond the benefits mentioned here. Working with a Mexican shelter services provider is often the easiest way to fully maximize the benefits that the maquiladora program offers. At Tetakawi, we provide a comprehensive array of shelter services in Mexico that provide a low-risk, cost-effective method for establishing manufacturing under a maquiladora.
To learn more about how to establish a maquiladora in Mexico or to learn about working with a shelter services provider, contact a Tetakawi expert here.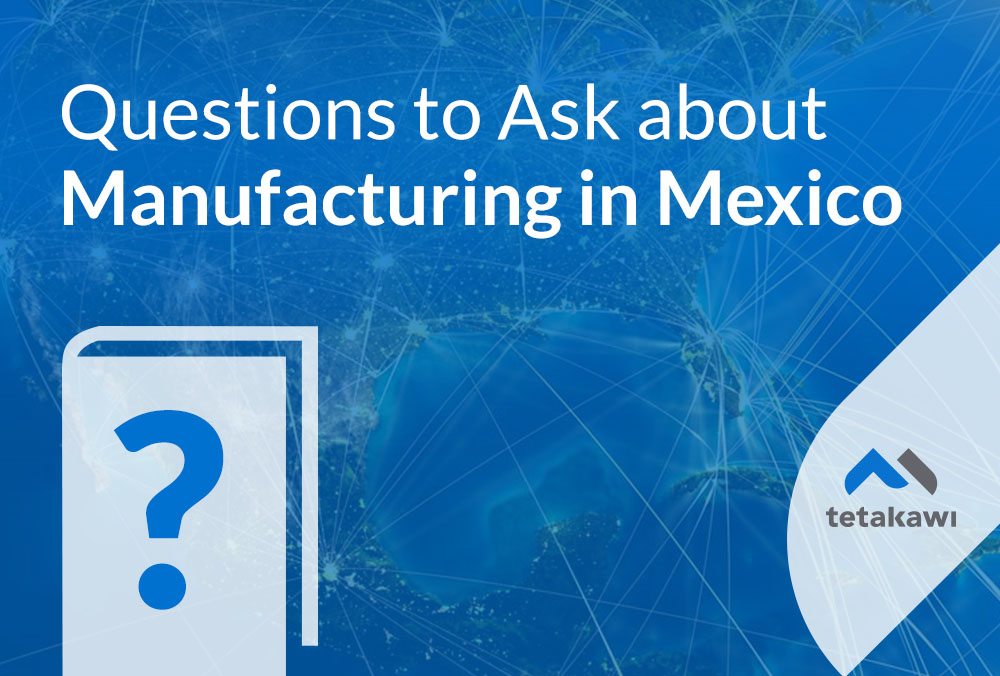 Start your journey into Mexico today!
50+ Questions to ask before expanding into Mexico
Thinking about expanding into Mexico? Step 1 of your due diligence process is answering all of these questions. Over the last 33 years, thousands of companies have used this guide to accelerate their expansion into Mexico.