Semiconductors have long been critical components in a wide range of electronics, but as devices grow more connected, semiconductors have grown in demand. These devices are no longer just at the heart of consumer electronics but also powering vehicle computers, medical equipment, and more. That's been great news for semiconductor manufacturers—until a perfect storm of hurdles led to the semiconductor shortage being felt around the world.
The 2020 COVID-19 pandemic not only caused slowdowns in computer chip production but also added to an already steep increase in demand for the consumer electronics that use these semiconductor devices. However, the shortage can also be attributed at least in part to a business model that has largely focused on producing these chips in two main markets, the U.S. and Asia.
The Semiconductor Industry Association (SIA) forecasts that the global semiconductor industry will increase manufacturing capacity by 56% in the next decade. That's a tremendous amount of opportunity and perhaps an opportunity to better diversify the semiconductor manufacturing footprint. As organizations around the world consider a more regionalized approach to manufacturing, they'll find that Mexico is a strong contender for locating critical portions of this in-demand product.
Semiconductor manufacturing disruption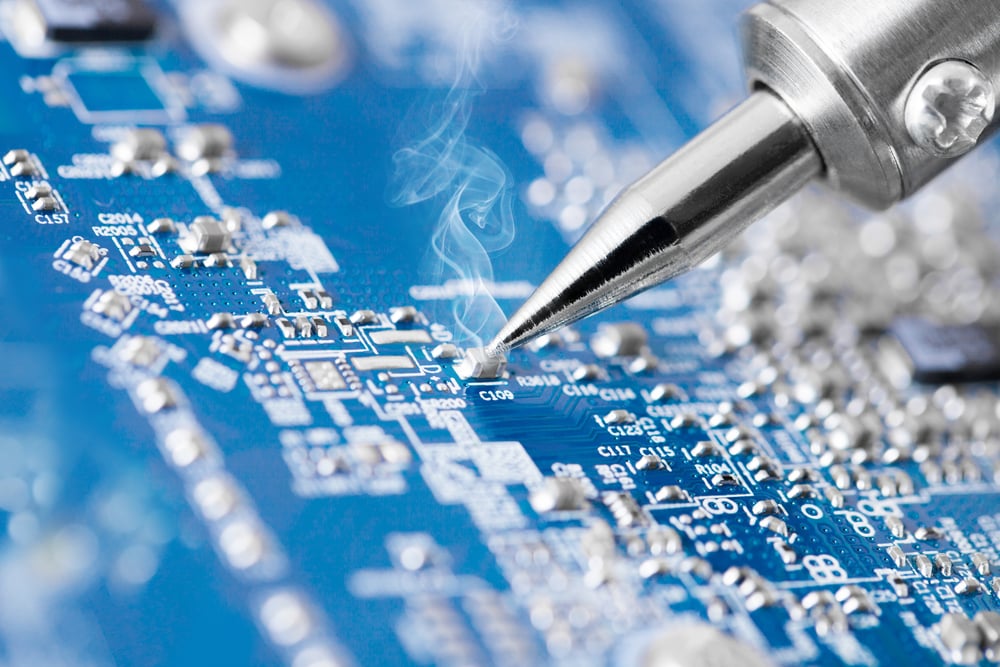 Semiconductor materials include elements such as silicon and germanium, and a wide range of compounds, from lead sulfide to certain types of plastics. Semiconductor devices, which make use of these materials' unique conductivity properties, include diodes, photo, and solar cells, and transistors. They're a critical part of most electronics manufacturing processes today.
Despite the fact that these chips are found in an increasingly diverse range of products, semiconductor manufacturing has been largely consolidated in recent years. According to SIA, 75% of the world's chip manufacturing takes place in East Asia. Much of this production has been supported by government subsidies to keep production costs low.
However, back in 2017, as chip manufacturers began to track a cost increase coming out of an increasingly consolidated market, there were concerns that a shrinking supplier base would further drive up costs. These concerns were exacerbated by the recognition that many of these products had been outsourced to China due to low labor costs; those once-low costs surpassed the average cost of labor in Mexico in 2018. Experts also noted that there might not be capacity available to meet the projected rising demand for chips in consumer electronics, a sound forecast as it turns out.
As the global supply chain has weathered a number of disruptions in recent years—from pandemics to tariffs to renegotiated trade deals—it's become increasingly clear to many global companies that outsourcing from one locale may not be an ideal solution. This long-popular approach has meant businesses can easily be disrupted in an instant. Companies with a more diversified manufacturing footprint and supplier base may find they have greater resiliency in the face of disaster.
So when Taiwan, home of the world's largest contract chip maker, reportedly was working to provide a fix to this shortage, it may have seemed that chip production was simply moving from one dedicated country to another. More problematic still, early talks with the Taiwan Minister did not touch on prioritizing auto chips, despite the fact that this particular market has been hardest hit by the shortage.
Auto chip challenges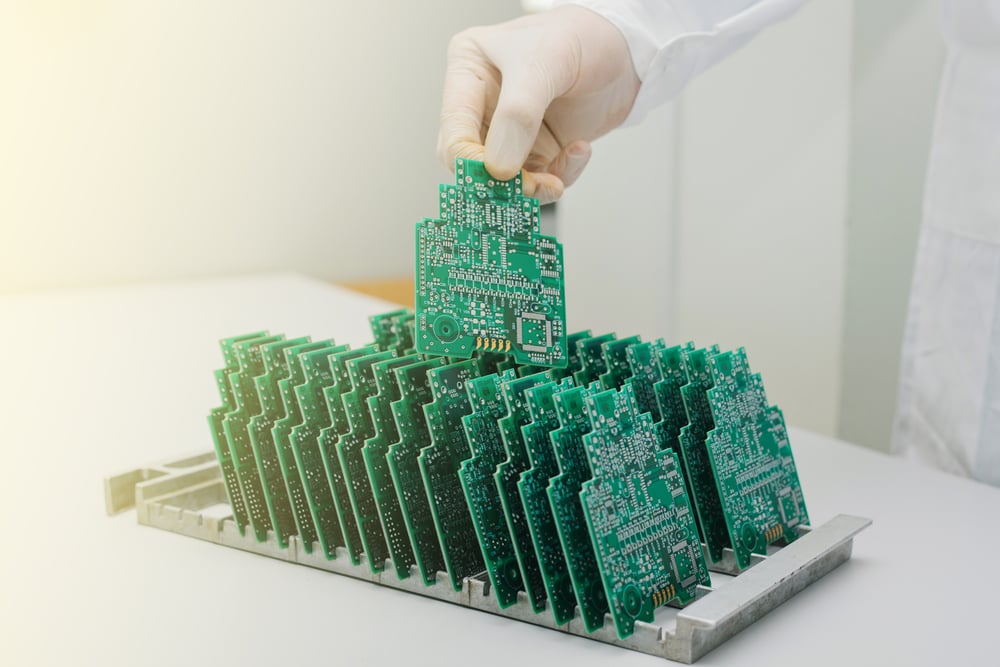 Not all industries have been hard hit by the semiconductor devices shortage. In fact, the shortage shifted more supply toward the consumer electronics sector and away from the fastest-growing use of semiconductor devices: the automotive manufacturing industry.
This increased use of semiconductors by the auto industry is driven by a shift evolution toward autonomous, connected, electric, and shared (ACES) mobility, reports the U.S. International Trade Commission. From advanced driver assist systems, navigation systems, and Bluetooth, to the complex inner workings of electric vehicles, today's cars can contain upwards of 3,500 semiconductors. Those parts reportedly make up 40% of the total cost of a new car today and is projected to make up 45% of that cost by 2030.
IHS Markit notes that a shift toward electric and hybrid vehicles will continue to propel the market for semiconductor devices well past 2021. By 2026, IHS Markit forecasts the global market for automotive semiconductors to reach $67.6 billion, at a compound annual growth rate of 7% from 2019 to 2026.
Mexico has a strong history of semiconductor production, in 2018 producing 11.6% of the world's semiconductor supply, to an export value of $721 million. However, Mexico's largest exports make a strong case for strengthening semiconductor device manufacturing in this Latin American leader.
Mexico is 4th largest exporter of automobiles and the 8th largest producer of electronics worldwide. It has been the single largest export destination for U.S. semiconductors that could have potentially been produced more cost-effectively in Mexico due as much to closer colocation of automotive components as to lower labor costs.
Mexico has a strong network of automotive industry suppliers, built up over a century of supporting automotive manufacturing. Automotive clusters have grown up throughout the country to simplify supply chain logistics and enhance economies of scale. Additional semiconductor capacity could help to strengthen the resiliency of this manufacturing network.
Strengthen your network
Mexico has proven to be an excellent location for manufacturers seeking cost-effective labor for complex manufacturing. Its position just across the border from its largest trade partner only adds to the potential for cost savings.
Research supports the McKinsey Global Institute's report that companies "are increasingly establishing production in proximity to demand." The trend toward regionalization has been well underway. The current shortage in the semiconductor industry only goes to strengthens the case for a regional manufacturing footprint.
To gain additional insight that could help you expand your regional footprint with a semiconductor manufacturing operation in Mexico, contact Tetakawi today.
Subscribe
Sign up and stay informed with tips, updates, and best practices for manufacturing in Mexico.