Complete Overview of the Volkswagen Plant in Puebla, Mexico
Volkswagen has been involved in manufacturing in Mexico for a number of decades, having opened a division in Mexico in 1964. The manufacturing plant located in Puebla is the headquarters of the entire Volkswagen de México subsidiary. The Puebla plant produced its first car in 1967 and has been going strong ever since, making it one of the longest-running automotive manufacturing factories in Mexico.
Throughout this article, we'll be looking at Volkswagen's Puebla plant in detail to tell the whole story. We'll be examining the history of the plant as well as which models have been manufactured there over the years.
We'll also be discussing why exactly Volkswagen decided to set up shop in Mexico more than fifty years ago, and we'll explain how you can set up a factory in the Bajio region (Queretaro and Guanajuato), to supply the Volkswagen's plant with automotive parts and components. The commercial possibilities of setting up a maquiladora in Mexico's automotive industry are endless, so let's get right into it and see what makes it such a special place to do business.
History of the Puebla Plant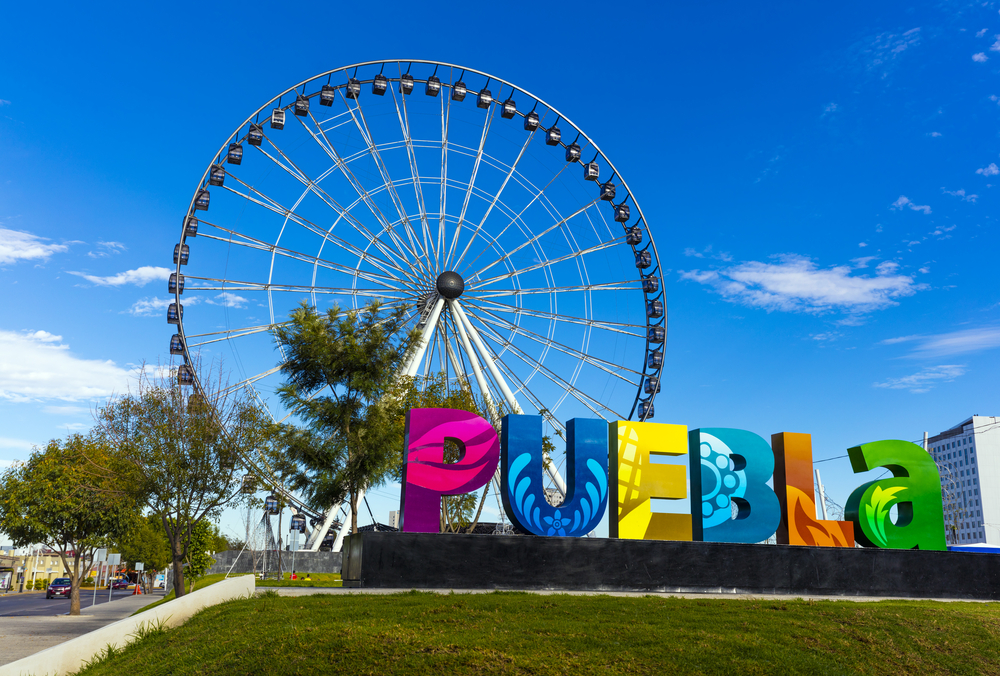 Unlike many other manufacturing companies who are only in recent years beginning to see the appeal of Mexico's automotive industry, Volkswagen recognized the potential early on. The company's Puebla location currently employs around 16,400 workers and commands a total of about three million square meters. Construction started in 1964, and three years later, in 1967, they began producing vehicles.

Located around 74 miles southeast of Mexico City, VW's Puebla plant is the largest automobile factory in the entire country, as well as being one of the largest plants in operation by the Volkswagen Group. The location can handle every single production process which is required, including the stamping of body parts and production of axles, catalytic converters, and engines. The factory was constructed on a plot of 300 hectares. The company also owns an engine-specific production plant in nearby Silao, located in the state of Guanajuato.

In 2018, more than 453,000 vehicles left the production lines in Volkswagen's Puebla location. Production figures have been steadily climbing in recent times, with projections for the following year's numbers to exceed 2018's figures. By locating its factory in Puebla, Volkswagen has been able to take advantage not only of its engine production facility in Silao but also of Tier 1, Tier 2, and Tier 3, automotive companies that have set up in Quéretaro, Guanajuato, and the rest of the Bajio region. The company paved the way by establishing one of the first automotive assembly plants in Mexico, and other multinationals like KIA, Ford, Honda, and GM have followed its example.
Which cars does Volkswagen manufacture in Mexico?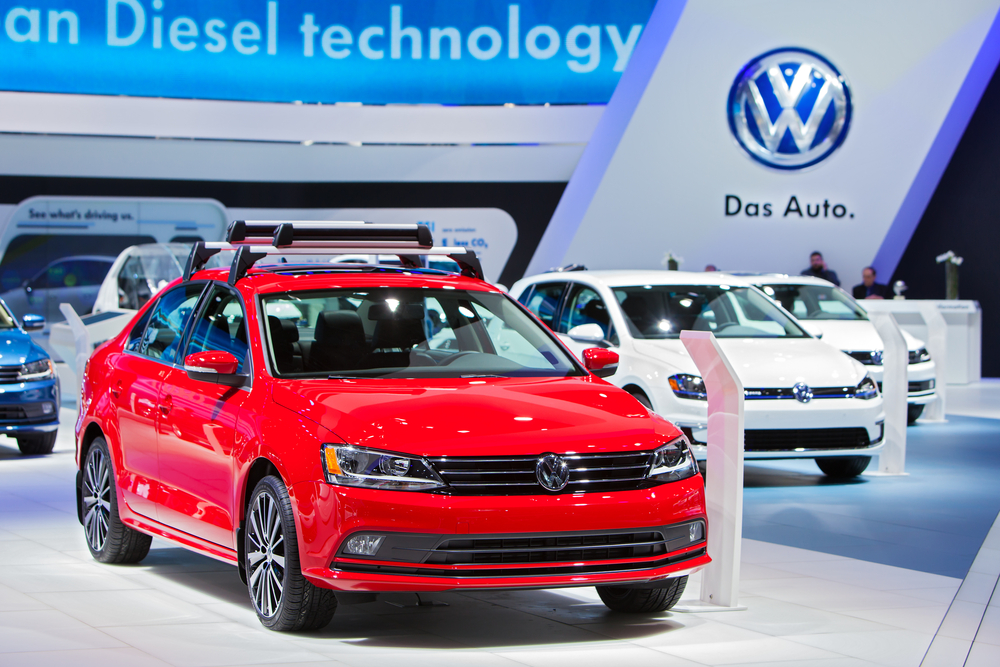 For almost forty years after beginning production, Volkswagen's Puebla plant focused on one model only: the iconic Beetle, which was manufactured in massive numbers. In 2003, however, the decision was taken to expand the range of models being produced. Today, the Puebla factory in Mexico assembles the Jetta, the Golf, the Golf SportWagen, and the Tiguan Long Version, as well as the classic Beetle and the Beetle Cabriolet.
More than 80% of the factory's creations are exported, with the list of customers numbering more than 120 different countries around the world. Volkswagen's Puebla cars are sold to all of the global economy's main automobile markets, including Asia, Africa, Europe, and the Americas. The strategic location in Mexico's legendary Bajio region (famous for being an automotive industry powerhouse) gives the company ready access to both the US and Canadian markets, as well as the markets in Latin and South America, and Mexico's domestic car market.
The considerable longevity, success, and sheer volume of vehicles produced at Volkswagen's Puebla plant led Volkswagen Mexico's Executive Board President, Steffen Reiche, to herald its success as 'something more than a regional subsidiary.' In 2018, the 12 millionth vehicle (a habanero orange Tiguan SUV) rolled off the line, marking an important milestone in the factory's long and proud history.
Why do Volkswagen and other OEMs manufacture in Mexico?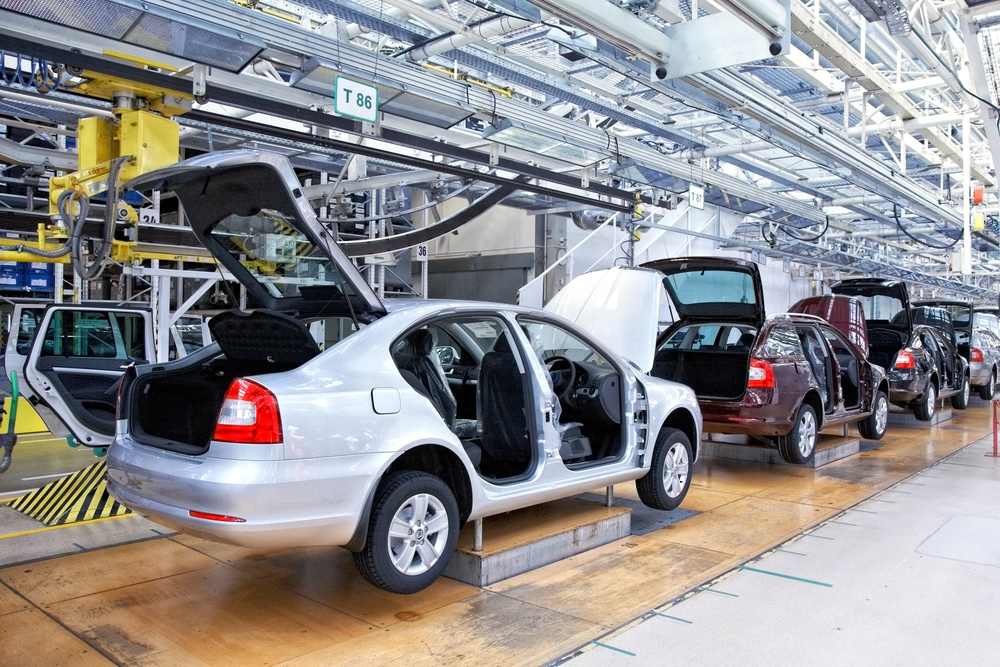 Standing head and shoulders above many of its peers, Mexico is in the top five exporters for the automobile industry and sits comfortably in the top ten list of the largest producers of cars in the world. But what exactly makes Mexico such an attrative place to build cars?
There are a few different aspects to consider in answering that question. The first is the workforce. Known all over the world for being well-educated, highly-trained, and for taking personal pride in the work they do, Mexico's labor force is one of the most impressive on the planet. There's a long and proud history of manufacturing automobiles in Mexico, particularly in the Bajio region, so for many of the workers, it's a chance to carry on a national tradition. Despite these impressive attributes, however, Mexico's labor costs are relatively cheap, making it an even more appealing proposition.
The second crucial point to take into consideration is how well-connected Mexico is with the rest of the world in terms of FTAs, or Free Trade Agreements. Having signed deals with 45 countries around the globe, Mexico offers companies in the automotive industry unrivaled access to a large portion of the global market.
Lastly, Mexico itself places great importance on the automotive manufacturing industry. The country has prioritized offering incentives to large corporations in order to drive foreign investment, and the plan has paid dividends in recent years.
With the presence and recent expansion of OEMs in Mexico, there's never been a better time for Tier 1, Tier 2, and Tier 3 automotive manufacturing companies to expand into Mexico. Volkswagen's Puebla plant is in prime position to be assisted by components suppliers in Querétaro, and the rest of the Bajio region. However, to make sure things run as smoothly as possible, you need to make sure you partner with a company that knows the lay of the land and can help you set up as quickly and efficiently as possible.
How can you become a supplier to Volkswagen in Mexico?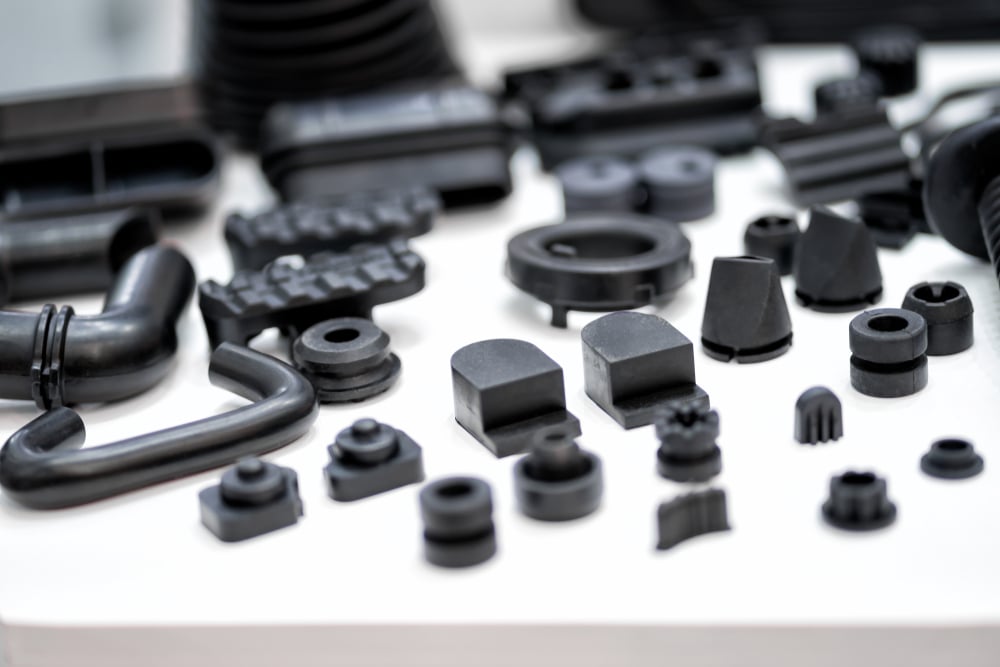 Tetakawi has been helping automotive parts companies expand into Mexico for more than thirty years. As a result of all the experience we have, we've been able to watch the sector shift and grow, putting us in the ideal position to help you get started as a supplier to Volkswagen in the Bajio region.
With six separate locations in the country — including one in Querétaro, near to Volkswagen's Puebla plant — we offer turnkey solutions for automotive parts suppliers in Mexico. We can provide in-depth insights into the economic climate in the automotive industry and workforce availability, as well as support and guidance with regards to the law in Mexico and various legislative requirements.
Our services fall into two main categories:
Start-up services

, for companies who want to set up a factory in Mexico quickly with the help of a partner, but eventually become independent.

Shelter services

, for companies who want to expand into Mexico using the quickest, most cost-effective, and risk-averse operating model.
The start-up services that we can offer manufacturing companies who are looking to expand into Mexico fall into 4 phases:
The Prepare phase focuses on getting you established in Mexico with the legal, organizational, and support structures you need.
The Launch phase handles everything you need to begin production, including training, installation, and equipment and knowledge transfer.
The Operate phase offers support throughout the first weeks and months of your operational period, by providing the necessary certifications as well as by helping you to recruit and retain your workforce.
The Thrive phase consists of ongoing support once you've begun operations and involves the development of a long-term strategy to ensure your factory in Mexico reaches its maximum potential.
Our shelter services improve the productivity of your business and guarantee total compliance with all pertinent regulations in Mexico. As well as granting you long-lasting fiscal and economic benefits, we'll be able to lower your costs and shorten the learning curve to increase efficiency as much as possible. Our shelter program allows automotive manufacturing companies to focus on manufacturing high-quality products at the lowest possible price; while we take care of all the bureaucracies that come with doing business in Mexico. From HR Administration to Payroll, Accounting, and Import & Export, we can help you expand into Mexico with ease.
Most importantly, our shelter services provide you with the peace of mind that comes from knowing you're working a partner who understands the environment and can help you avoid costly mistakes.
If you have any other inquiries about how Tetakawi can help you to set up a factory in Querétaro or elsewhere in Mexico, why don't you get in touch with us today? You'll be contacted by a member of our friendly & professional team, who will be happy to walk you through any aspect related to manufacturing in Mexico,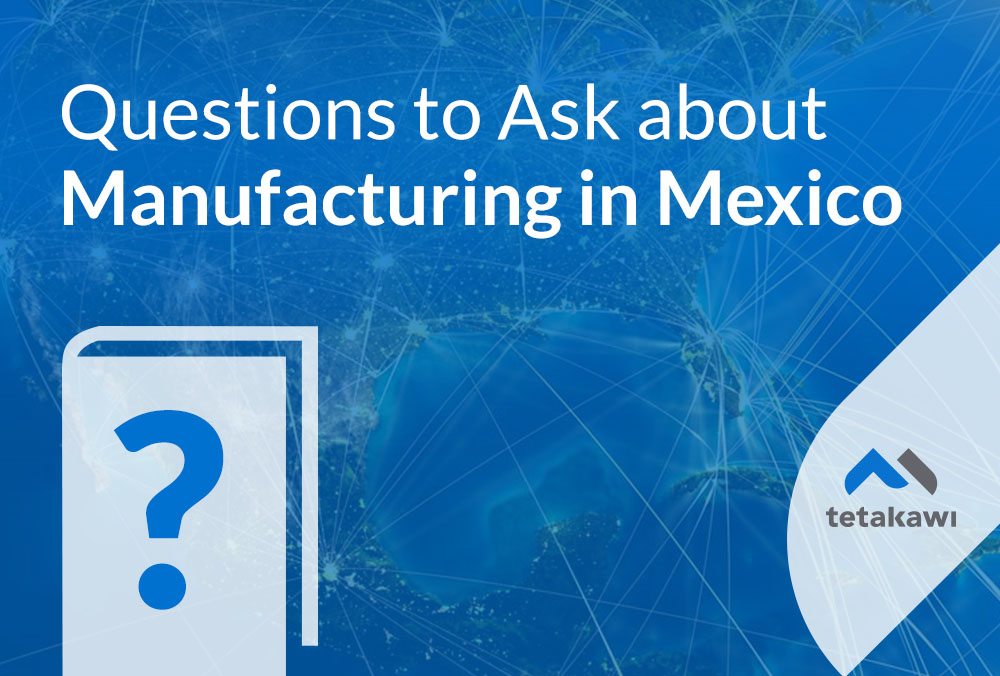 Start your journey into Mexico today!
50+ Questions to ask before expanding into Mexico
Thinking about expanding into Mexico? Step 1 of your due diligence process is answering all of these questions. Over the last 33 years, thousands of companies have used this guide to accelerate their expansion into Mexico.